The Rock and Under Armour Team Up for Sweat-Proof Gym Headphones
They're as tough as The Rock himself.
(Photo: Under Armour)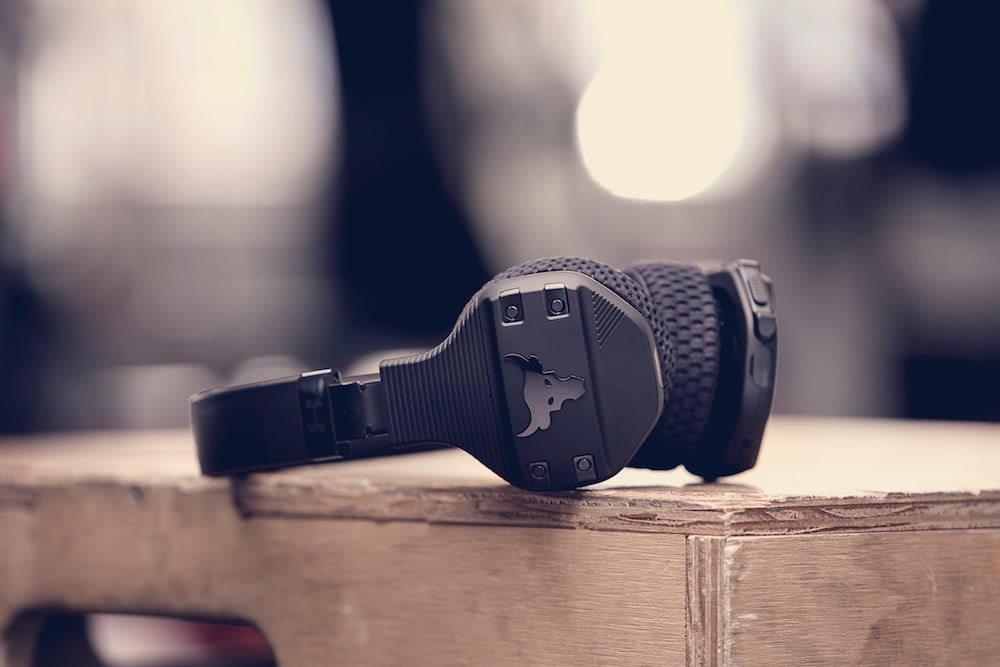 Maintaining your #gymflow is hard enough without having to worry about your gym's crappy playlist or getting your earbuds tangled on a dumbbell.
The Rock, a man who has clearly mastered the weight room, is here to help. He has teamed with Under Amour for his new "Project Rock" collection, the latest item of which is a pair of wireless gym headphones.
Check out the UA Sport Wireless — Project Rock Edition headphones in action, here.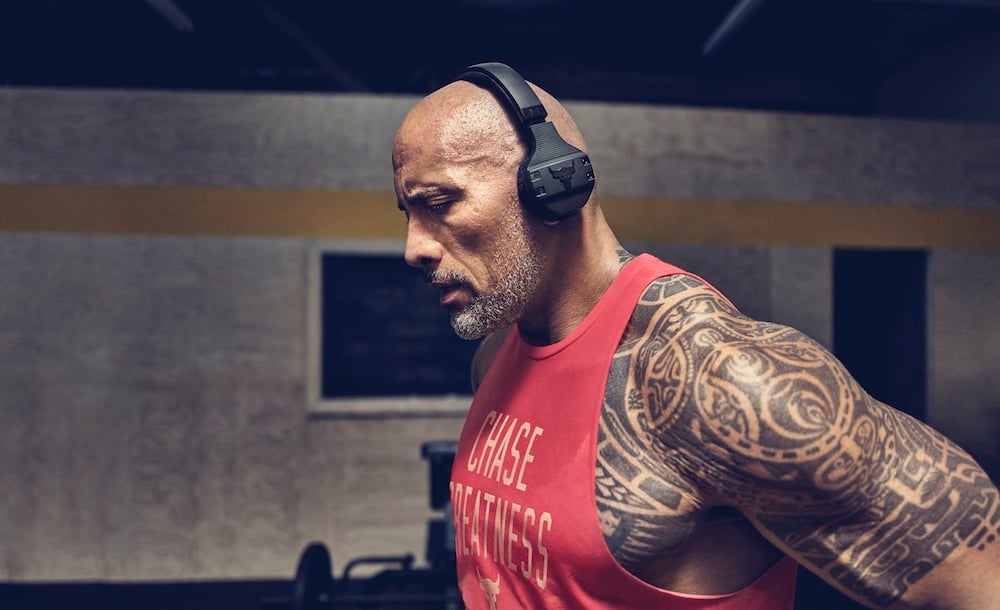 Their greatest feature is the anti-slip and sweat-resistant liner on the ear pads, which keep them from moving out of place. That way, you don't have to worry about them falling off and can instead better focus on your form.
Under Armour has also made sure they were extra durable so they won't break apart when you toss them in a gym bag or hit the gym extra hard. (Looking at you, Beats by Dre!)
You can sync them up to your phone through Bluetooth, and their batteries last for 16 hours. Running low isn't a problem as they've got "speed charge" that will give you and hour of playback after just five minutes of charging (in case you need to get in a last-minute workout).
But if you're worried about that sweat accumulating on the ear cushions, fear not. They are removable and completely washable. So just toss them into the laundry with the rest of your gym clothes. 
We can't say enough good about these headphones. Perhaps the sound is not what you'd get fro  Bose, and there'snot much to offer in the noise cancellation department, but they're a solid gym accessory no doubt.
Check them out on UnderArmour.com for $249.95.
Hey, if they're good enough for The Rock, they're good enough for you.