Bella Hadid's Nipples Just Won Paris Fashion Week
The supermodel's see-through dress left little to the imagination…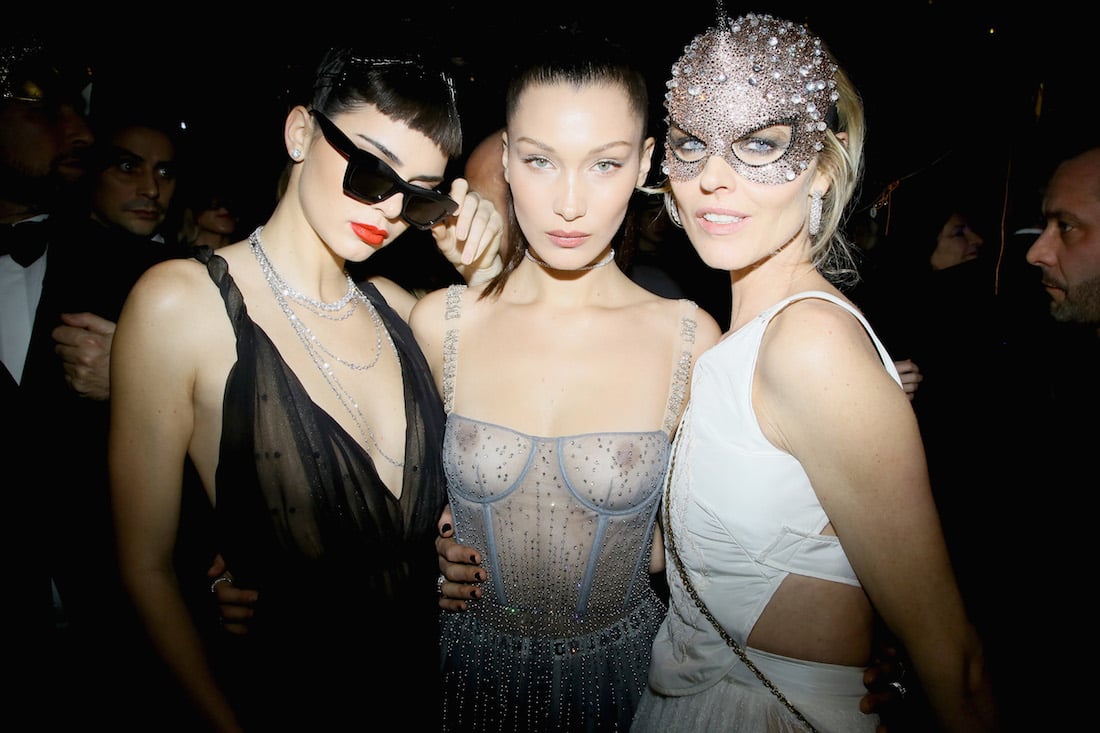 At last year's Paris Fashion Week, supermodel Bella Hadid teased her nipple ring with a vaguely transparent black dress. Now a major fashion power player, she made an even bolder appearance during this year's Spring/Summer shows.
The 20-year-old beauty rocked up to the Christian Dior party Monday night wearing a baby-blue "naked dress," a gown so shear that she might as well have gone wearing nothing at all.
It seems she left the nipple stud at home this year (quel dommage!), but Bella's appearance was truly mag-nip-fique regardless.