Celebrate Tennis Legend Maria Sharapova's Birthday With Her Hottest 'Shots' Ever
She is truly ace.
Getty Images
Maria Sharapova, the leggy tennis legend, turns 31 today.
Her decade-long heat streak began in 2004, when she became Russia's first female Wimbledon champion. Her career since is unprecedented—she has been ranked as the no. 1 female tennis player multiple times and has become a celebrity in her own right, modeling for the Sports Illustrated Swimsuit Issue and shelling for big brands like Nike and Canon.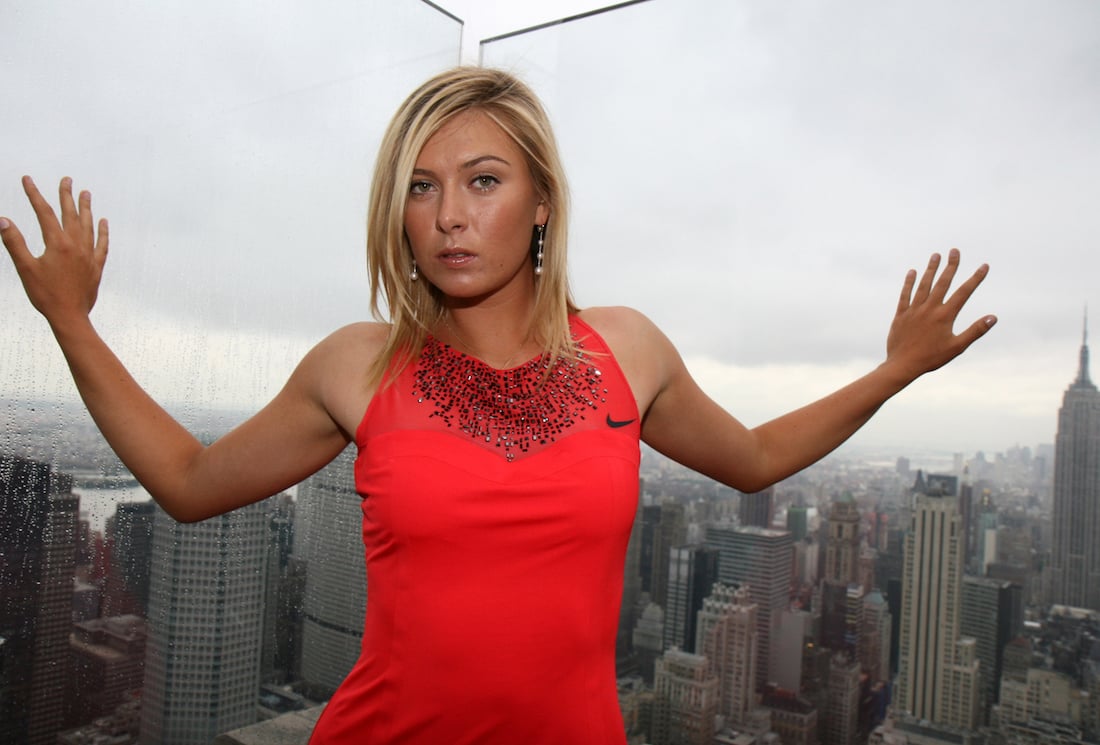 But her career has also been checkered by injury and scandal. In 2016, she tested positive for meldonium, prompting her to be temporarily suspended by the International Tennis Federation and to be dropped by her many plum sponsors. But her crime was minor, and she's made a strong comeback.
Because this is Maria fucking Sharapova we are talking about. Nothing can bring her down… although Serena Williams has come close.
Above, celebrate the 31st birthday of the tennis bombshell with a slideshow of her sexiest moments. 
https://www.instagram.com/p/Bhi7AIuDjQkhttps://www.instagram.com/p/BhkOxsOD5nXhttps://www.instagram.com/p/BhtSnraj5zVhttps://www.instagram.com/p/BhtPfz2DkfUhttps://www.instagram.com/p/BhtxRWvhHthhttps://www.instagram.com/p/Bhnxehnjn8Fhttps://www.instagram.com/p/BhmBof-Di79https://www.instagram.com/p/Bhi7Tjfjurs