11 Amazing Things You Absolutely Must Experience in Mexico
The hottest beaches, coolest hotels and best food & drink that'll make your next trip South of the Border truly epic.
1. Stay At This Beachside Resort in Los Cabos
You know a place has shifted away from its humble beginnings as a bohemian stop on the North American hippie trail when there are $25,000 tacos on the menu. The biggest of big spenders can find the delicacy—a corn tortilla filled with Kobe beef, shrimp, beluga caviar, and black-truffle Brie, topped with salsa shot through with Morita chiles and kopi luwak coffee made from partially digested coffee berries that have been excreted by civet cats, and sprinkled with 24-karat gold flakes—at the Grand Velas Los Cabos resort.

"People are excited and a little surprised about how you can eat a taco for $25,000 when you can find one on the street for 10 pesos," chef Juan Licerio Alcala told Agence France-Presse. "Then I explain the delicacy, the technique, and the harmony that they will lift from the plate, and that it's worth it."
Welcome to Cabo in 2017. On the southern tip of Mexico's Baja California Peninsula, you'll find paradise—no matter what your definition of that admittedly loose term is. To the west is the party paradise Cabo San Lucas, and to the east is the heavy-walleted beach bum paradise San José del Cabo.

In between are 20 miles of bars, world-class restaurants, and breathtaking desert landscapes. (Not to mention beaches.) The region has recovered nicely since 2014's Hurricane Odile, with a new international airport terminal and new luxury beachfront properties, which, combined with its proximity to California, have made Cabo one of the continent's most attractive holiday destinations.
It's also a golfer's paradise: Golf Advisor lists 15 courses in the area, with One&Only Palmilla's Jack Nicklaus– designed course earning the ravest reviews. Tiger Woods is working on his second course in the region, and new courses are opening at Chileno Bay and Rancho San Lucas (slated for late 2017). Nobu, Four Seasons, and Ritz-Carlton are all working on high-end hotel and residential projects.
For those looking for a more laid-back upmarket experience, stay at Pueblo Bonito Pacifica and Quivira Golf Club, an adults-only all-inclusive. For an even lower-key vibe, check out the Casa Natalia hotel, which features a tranquil pool surrounded by palms. You'll quickly get used to the pool butlers and other sophisticated touches at Las Ventanas al Paraiso, A Rosewood Resort, one of the most lauded vacation spots in all of Mexico.
San José del Cabo features a colonial cathedral, cobble-stone streets, and a town square. It's also home to an art scene that attracts collectors from around the world. Art Walk occurs every Thursday evening from November to June. The town features a cluster of 14 galleries—including Mata Ortiz Pottery and Corsica Galeria de Arte—that are worth a visit.
Rent a car and explore the nearby surf breaks, organic farms, and surrounding desert. Flora Farm is a fully functioning 10-acre farm nestled in the foothills of the Sierra de la Laguna Mountains. Its Field Kitchen restaurant is open to the public. Drive to the nearby bohemian town of Todos Santos, 48 miles up the coast from Cabo San Lucas. It's home to Hotel California, rumored to be the source of the famous Eagles song of the same name. 
—Mitch Moxley
2. Tear it up in Tulum
Built some eight centuries ago, after the classic period of Mayan civilization, Tulum served as a walled port specializing in the trade of turquoise and jade. While the nearby ruins are a must-see (see section 8), modern Tulum is a world-class tourist destination. Despite the plentiful white-sand beaches and turquoise waters, the real draw is the town's health-centric and eco-friendly ethos. That's why so many savvy travelers skip the tourist hellhole of Cancún and head 80 miles down the coast to its quieter cousin.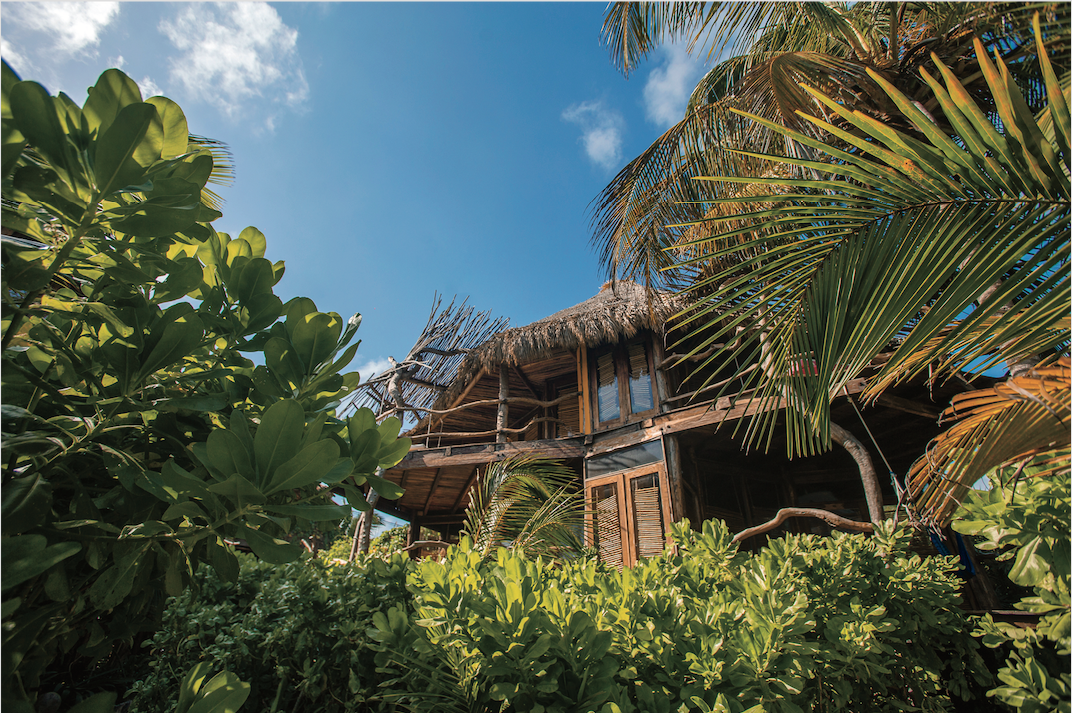 Many resorts and boutique hotels have popped up in recent years, few more impressive than Dream Tulum Resort & Spa. Graced with 44 acres of Eden-esque gardens, the property has 432 rooms, each of which offers a private patio or balcony, marble bathrooms, and "Unlimited-Luxury"—the property's version of an all-inclusive experience. On a smaller scale, El Pez offers a boutique hotel vibe to the fortunate few who snag one of the 18 rooms or cabanas. 
Overlooking Turtle Cove, El Pez virtually defines "seaside chic." Jashita, nine miles northeast of Tulum, is a small luxury boutique hotel on Soliman Bay, reputed to be the Riviera Maya's most protected bay. It offers incredible snorkeling year-round to go with its 30 rooms and suites. Book the Jasmine Penthouse, which provides simultaneous views of the ocean and forest. 


Meanwhile, Be Tulum, on the northern border of the Sian Ka'an Biosphere Reserve, features 40 exclusive suites meticulously crafted with local materials. For an adults-only experience, try the Azulik Resort & Maya Spa. Its 47 villas lack televisions and even electric lighting, instead offering a luxury experience rooted in eco-focused practices and stunning natural beauty. An on-site cenote (see section 10) provides "sacred water" to all rooms, and the entire property is designed like a self-sustaining ecosystem.
Restaurants in and around the town emphasize cooking local and sustainably sourced produce. Located near Tulum National Park, Kitchen Table, built with recycled materials and powered by solar panels, serves up seafood from its lone wooden grill. Hartwood, the brainchild of expat New Yorkers, prepares a delicious open- re-cooked meal—think slow-braised short ribs—with a side of insight into sustainable dining. Produce is sourced from traditional farms throughout the region, and the restaurant breaks down all waste for a zero-carbon footprint.
In case you need to unwind even further, check out Yäan Wellness Energy Spa. One of the top spas in the world, Yäan offers body-melting rarities like the Yäan Traditional Mayan treatment or the Thai Temple Massage. Nearby Sian Ka'an, designated a national biosphere in 1986 and a UNESCO World Heritage site a year later, features world-class fauna, flora, and natural mangrove channels and Mayan canals. Eco-centric tours include outings to the Meso-american Reef, a network of coral that's home to sea turtles, dolphins, and about 500 species of fish. Madre naturaleza's finest. —Keith Gordon 
3. Hit the Dirt At The SCORE Baja 1000 
Based on a plan hatched by his brother Bud, Dave Ekins took to the desert of Baja in March 1962. Ever since, the peninsula has been synonymous with extreme desert endurance racing. The brothers, veteran off-road motorcycle racers, navigated a route through the dirt roads and rugged terrain simply to push their Honda motorbikes to the limit. Little did they know, their test ride through the Mexican desert would spark one of the world's greatest off-road endurance races, the SCORE Baja 1000, rivaling the Paris-Dakar rally. More than a half century later, 2017 marks the 50th running of the Baja 1000. (This year's race takes place November 14–18.) 
Each year's course is different, and the upcoming edition will feature a 1,300-plus-mile "point-to- point" route from Ensenada to La Paz. The race features classes ranging from motorbikes and quads to $500,000 purpose-built Trophy Trucks or VW Baja Bugs, a crowd favorite. Drivers must overcome a laundry list of obstacles and challenges, including fine, talc-like sand that clogs intakes, limited visibility, and damage caused by rocks. But few dangers rival those left by troublesome spectators, who build booby traps like jumps, ramps, pits, and ditches. Take that, Paris-Dakar. —KG 
4. Chill Out at Cancun's Most Relaxing Luxury Hotel 
Cancun has long been saddled with a reputation as a hotbed of Spring Break decadence, subpar all-inclusive hotels and tequila-fueled mayhem at Señor Frog's. But NIZUC Resort & Spa, nestled in the secluded enclave of Punta Nizuc, just 15 minutes from the airport, offers a far more relaxing and grown-up alternative. 
Located in a 29-acre natural preserve, NIZUC boasts soothing reflecting pools, lush landscaping and downright Zen-worthy design flourishes that create a truly unique experience. There's private white sand beaches, gorgeous Infinity pools and six restaurants, including Ramona, an outstanding Mexican fine-dining spot. (Don't miss their incredible take on escamoles, a traditional Mexican ant egg dish.) 
You'll want to book massage and hydrotherapy treatments at the spa, and indulge in fine stogies, tequilas and mezcals at the hotel's fully-stocked seaside cigar bar. 
For maximum privacy, check into a private villa with its own outdoor plunge pool and you'll never miss the overhyped bustle of Cancun nightlife, or ever really want to leave the stunning property itself. –Chris Wilson
5. Indulge In Mexico City's Culture and Nightlife
Known until recently as the Distrito Federal, or D.F., Mexico City was named last year's number one travel destination in the world by the New York Times. You could spend a lifetime exploring this densely populated metropolitan area of more than 20 million, but even on a short trip there are a few gems that can't be missed.
Start a cultural tour with the Museo Nacional de Arte (MUNAL) downtown, which features a collection that spans the second half of the 16th century to 1954. The Museo Frida Kahlo, located in Kahlo's family home, also displays works and personal belongings of her husband, Diego Rivera. Don't miss the Museo del Objeto del Objeto, a massive trove of both everyday and uncommon objects amassed over the course of 40 years by a private collector named Bruno Newman.
The campus of Ciudad Universitaria, the Mexico City outpost of the country's main university, is a UNESCO World Heritage site that features spectacular public art on its grounds. Chapultepec park, once a retreat for Aztec nobility, is a perfect place to while away a warm afternoon. The Museo Nacional de Antropología, the Rufino Tamayo museum, and the Museo Nacional de Historia are all within the park boundaries. Some of the world's best emerging artists show their work at Mexico City's multitude of galleries, like Kurimanzutto, Arredondo\Arozarena, Galería OMR, Lodos, and Yautepec.
When you've had enough high culture, head to the Arena México, the 16,000-plus-seat "Cathedral of Lucha Libre." There are usually combates (wrestling matches) there every Tuesday, Friday, and Sunday. You can also catch matches at Arena Naucalpan, a 2,400-seater on the outskirts of the city.

Take a cab to Plaza Garibaldi, the polestar of Mexico City's mariachi scene. There you'll find scores of mariachis playing at any hour, with a smattering of norteño and jarocho groups mixed in, but the real action starts around 11 p.m. The square is also home to Salón Tenampa, a restaurant and bar where mariachi legends have been performing for 92 years. Try the ponche de granada, a pomegranate punch with red wine, tequila, and chopped nuts.
Chef Enrique Olvera's Pujol is the city's original temple to haute cuisine; Máximo Bistrot Local, opened in 2011 by a former Pujol employee, is another local standout. Pehüa, a newcomer located in the Roma Norte neighborhood, offers modern takes on traditional Mexican classics; don't shy away from the Oaxacan-style toasted crickets with queso fresco, guacamole, and smoky chile pasilla salsa at Los Danzantes in the Coyoacán section of town. Sushi Kyo offers some of the freshest fish you'll find anywhere.
For a taste of the country's exceptional street food, try Don Chuy's tamale stand at Calzada Camarones, near the corner of 22 de Febrero, or Tacos Tony, a stand located at Calle Torres Adalid 1702 that offers suadero tacos, made from a soft cut of meat between the belly and the leg of a cow. Live rock and jazz can be found at El Hijo del Cuervo, in Coyoacán. SENS, in Bosques de las Lomas, features name DJs from across Latin America, and M.N. Roy, a quasi-private spot in Roma, has a notoriously exclusive door policy.
Sleep it off at Camino Real Polanco, a hotel originally designed by Ricardo Legorreta for the 1968 Olympic Games. The Hotel Carlota is a paean to high design brought to life by the local architecture firm JSa. For a darkly adventurous outing, check out the Museo de la Tortura and its collection of torture devices dating from the Middle Ages to the 19th century, including skull splitters. —Justin Rohrlich 
6. Dig into Oaxaca's insane food scene
In 2010, Mexico was the first country to be added to UNESCO's Representative List of the Intangible Cultural Heritage of Humanity on the basis of its food alone. And some of the best of it can be found in Oaxaca.

Known as the Land of the Seven Moles (amarillo, coloradito, manchamantele—"tablecloth stainer"—chichilo, rojo, negro, and verde), Oaxacan cuisine revolves around chiles, chocolate, and maize, the earliest dated cob (about 3,400 BC) of which was found in Oaxaca's Guilá Naquitz cave. The word chocolate comes from the Nahuatl chocolatl, which was an ancient beverage served to Oaxacan elites.
You'll taste chiles in Oaxaca you can't find anywhere else in the world, as well as any number of the roughly 500 edible herbs found in the state's nine microclimates. Origen, a restaurant opened in 2011 by French-trained Top Chef Mexico winner Rodolfo Castellanos, breathes new life into old classics in a bright, multilevel space.
The food turned out by chef José Manuel Baños Rodriguez at Pitiona is known as some of the city's finest, and the much-lauded Casa Oaxaca el Restaurante, run by chef Alejandro Ruiz, is considered the catalyst for Oaxaca's latest culinary reemergence.
Las Quince Letras is renowned for its mole, which is, of course, Oaxaca's original claim to fame. Oaxaca is also famous for its street food, all of which you'll want to try. Corn masa tortillas form the basis of memelas and tetelas, which are topped with cheese, beans, and various other ingredients. (Memelas are usually served open- faced, while tetelas are folded closed.)
Tlayudas might be described as a Mexican pizza of sorts, and your Oaxacan tamale will come steamed not in a corn husk but in a banana leaf. Chapulines, or fried grasshoppers, are Oaxaca's go-to street, bar, and walking- around snack. Try them with a squeeze of lime. "You would need many lifetimes to master the endless nuances of mole," Celia Florián of Las Quince Letras once said.

Get started on that with Reyna Mendoza's El Sabor Zapoteco cooking class ($75, includes transportation to Teotitlan, 30 minutes away; elsaborzapoteco@gmail.com). Whatever you do, come thirsty—Oaxaca has some of the best mezcal you'll ever taste. Stop by Mezcalería Los Amantes, where you can try 300 different types. —JR
7. Indulge in Fine Tequila
Francisco Alcaraz leads me to the covered back patio overlooking a small yard and what might be the world's tiniest swimming pool at his gated home in Guadalajara. He asks if I need anything before sitting down to open an iconic bottle of Mexican Coke. At 71, the man who invented the recipe for America's most popular high-end tequila no longer drinks the stuff.
But he still commutes up to two hours to Hacienda Patrón, still serves as the mammoth tequila maker's master distiller, and still trudges humbly from the copper pots he designed to the pine fermentation vats holding Weber's blue agave, past the statue in the courtyard that depicts Alcaraz holding out a piña (a blue agave core) in one hand and a bottle of Patrón in the other. You'd think, now that he's immortalized at one of the most powerful tequila companies in the world, that Alcaraz would be content to live out his last days on a beach in Sayulita. He certainly has that option. But retirement is the last thing on Alcaraz's mind.
Alcaraz is one of only a few people in Mexico who can take credit for teaching the rest of the world to rebuff the hangover-inducing mixto tequila popularized by massive companies like Cuervo and half-polluted with ingredients other than 100 percent agave spirits. Tequila has been Mexico's most popular distillate for more than a century, and most of its residents know to look for the signature "100% de Agave" on the label. But Americans were blindly throwing back salt-rimmed shots of Cuervo mixto in the early days of tequila's entry into the U.S. market, its makers capitalizing on an import freeze from Europe during World War II.
It was Patrón that awakened Americans to a better brand of tequila—the company's products now account for 70 percent of all sales of "ultra-premium" tequila in the U.S.— and it was Alcaraz who developed the first and lasting recipe for Patrón, which is responsible for 43 percent of all tequila that leaves Mexico today. "When Patrón Silver started going around, people realized 'Oh, this is what tequila is supposed to taste like,'" says Rob Krueger, a veteran bartender and partner at the restaurant Extra Fancy in Brooklyn.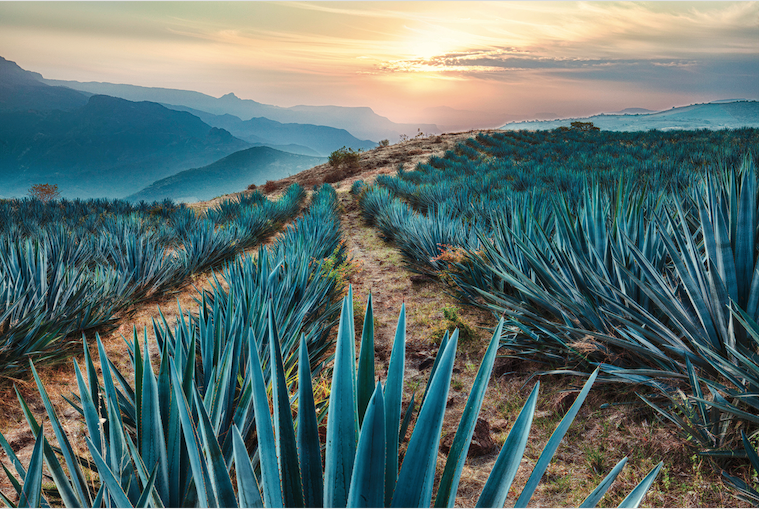 Alcaraz was born in the small Jalisco city of Tamazula de Gordiano. He began a life of hard work at age 8 after his father died, at first earning five pesos a week as a bicycle messenger. After high school, he studied chemical engineering and industrial fermentation. He spent his early career teaching, and eventually government officials asked him to be the world's first tequila inspector.
Mexican officials knew by then the importance of protecting tequila's appellation of origin to gird against imposters. Alcaraz spent the next two years traveling to 54 different distilleries, primarily across Jalisco, to take samples and check quality control before their products could be approved for export. Then, one of his professors came to him with an enticing offer, to assist him with making a tequila of his own. "I'll double your salary," the professor said.
For the next 11 years, Alcaraz applied everything he'd learned inspecting distilleries to make tequila for a Jalisco company, tweaking the process and the production capacity, cooking agave piñas in brick ovens, and fermenting them in wooden barrels.
In the late 1980s, a tall gringo dressed in black with long hair and worn-out boots approached Alcaraz on the street in Atotonilco el Alto, where he was distilling spirits for Siete Leguas. The American was Martin Crowley, who would go on to create the Patrón brand— and eventually dominate the North American high-end tequila market.
Crowley and Alcaraz went into business. Alcaraz had produced tequila in numerous different ways by then, most of them applying the tahona method, whereby a large stone wheel (pulled by a beast of burden before automation) mashes cooked agave into a pulp before it ferments. First at Siete Leguas and then for Patrón, he decided to mix portions of two products together: tequila produced from the tahona method, which results in an earthier, slightly sweeter flavor profile, and the remainder made with a more modern roller mill, a crusher that produces a tequila with a bit more citrus.
"I liked this blend," Alcaraz told me. "It's a nice tequila by the smell, by the taste, and most important, the next day, even if you were drunk, there's no hangover. You feel fine."
Crowley and his partner John Paul DeJoria introduced Patrón into the North American market at a higher price point, with brighter packaging and a squat bottle that helped Patrón stand out behind bars and on liquor store shelves. Nearly 30 years later, Alcaraz and his team don't mess much with that original recipe for Patrón's ubiquitous silver blend, but they do work on newer releases, from the line of "Roca" products (they're made only with the tahona method, not the blend) to the Patrón en Lalique, which retails for $7,500 a bottle.
With his success has come some deserved, if modest, fame in his hometown and, of course, at Hacienda Patrón. But for a guy who walks past a statue of himself every time he goes to work, Alcaraz doesn't let it go to his head. He's proud of Patrón more because it employs hundreds of hardworking Mexicans, not because it's served at bars around the world. He says of being the man who created its recipe: "I consider myself lucky." —Winston Ross
8. See Guadalajara's thriving art scene
Guadalajara is arguably Mexico's most underrated city. Although it's loaded with history—note the French baroque mansions and nightmarish José Clemente Orozco murals—this city of four million also has a distinctly Brooklyn vibe, with new galleries featuring the work of young artists and worldly chefs serving up new takes on regional staples.
You'll want to focus on the adjoining neighborhoods of Colonia Lafayette and Colonia Americana. These hoods, with their colonial buildings and blissfully quiet streets, have attracted a flood of Mexican artists and expats drawn to Guadalajara's vibrancy and affordability. PAOS is an art incubator cofounded by Eduardo Sarabia, who relocated to Mexico's second city from Los Angeles. 


The space hosts residencies in a building once owned by Orozco. Meanwhile, Spaniards Silvia Ortiz and Inés López-Quesada opened a branch of their Madrid gallery, Travesía Cuatro, which has focused on building a bridge between Latin American and European art circles since debuting in 2003, to nurture the wealth of local talent.

The gallery is housed in Casa Franco, which was designed by architect Luis Barragán in 1929. Francisco "Curro" Borrego Vergara, a Guadalajara native who spent time in London, founded the much buzzed-about Curro, a contemporary gallery that launched in 2008 featuring the works of unconventional Latin American mixed-media artists. Instituto Cultural Cabañas, housed in a building that dates back to 1810 and was named a UNESCO World Heritage Site in 1997, is the place to go to see Orozco murals—57 in total, some of which are like optical illusions—including Man of Fire, considered his masterpiece.
https://www.instagram.com/p/BNOEuBoAy1y
Make Casa Fayette your home base in Guadalajara. Owned by the Mexican firm Grupo Habita, this 37-room hotel opened in 2015 in a 1940s mansion and an adjoining minimalist building in art deco–rich Colonia Lafayette (doubles from $195). Spend an afternoon in one of the gorgeous pool cabanas and drink a mezcal Negroni at sunset. Alcalde's chef, Francisco Ruano, apprenticed at Copenhagen's famous Noma, and he learned well. 
https://www.instagram.com/p/BQ-25uAF8Nl


The menu changes seasonally but Ruano has said his favorite is the piglet with pumpkin-seed sauce. The interior walls of Hueso, in a restored 1940s modernist house in Colonia Lafayette, are blanketed in more than 10,000 animal bones— which is fitting, since hueso means bones in Spanish. The restaurant's chef, Alfonso Cadena, creates organic and locally sourced Mexican dishes with a modern air. Palreal serves an exhaustive list of Mexican coffees and a menu featuring pork lonche and octopus tacos. After dinner head to the boisterous bar and nightclub Pare de Sufrir…Tome Mezcal—its name trans- lates to "Stop suffering…drink mezcal"—which offers versions of the spirit from Oaxaca, Jalisco, and Michoacán. —MM
9. Gaze upon gorgeous Mexican Ruins 
The Mayans ruled the Yucatán Peninsula for centuries, and the area is still home to dozens of pyramids, temples, and other ruins. The most famous, Chichén Itzá, is one of the "New Seven Wonders of the World," and despite the crowds, can still impress the most jaded traveler. Chichén Itzá was one of the largest Mayan cities in its time, and today more than 1.4 million visitors explore its rich history each year. The centerpiece pyramid, known as the Temple of Kukulkan or El Castillo, is world-famous, but climbing it is off-limits to tourists. 
The Cobá archaeological site, thought to be around 2,000 years old, features the Nohoch Mul pyramid, also called Ixmoja, which, at 138 feet, is the tallest in the region and offers stunning views of the historical surroundings. While most visitors join tour groups from Cancún or the Riviera Maya, you can also stay at one of the nearby hotels. 
Unlike many Mayan ruins, those near Tulum remain remarkably well preserved, with a 2,572-foot-long limestone wall on three sides and a castle atop a 39-foot sea cliff. The only Mayan city built on the coast, Tulum also features the Temple of the Frescoes, one of its best-preserved structures, housing original Mayan murals. —KG 
10. Tune Into Mexico's Hottest Weather Reporter
Unless there's a looming hurricane, TV weather reports can be a bore. Not in Mexico. There, it's more about the weathergirl than the weather. The most captivating among them is 26-year-old Yanet Garcia of Televisa Monterrey. The former model and public accountant has used her gig to build a YouTube channel and attract more than four million Instagram followers. Garcia is currently dating competitive gamer and fellow YouTube sensation Doug "FaZe Censor" Martin—a true couple for the social media age.
An entrepreneur who founded her own modeling academy, Garcia says, "I have always visualized myself as a businesswoman. I love business, and I know that social networks will help me a lot." Currently learning English in New York, Garcia has a simple philosophy for social media stardom: "Be yourself, be original, and be authentic." We can't vouch for the accuracy of the Instagram starlet's meteorological reports, but we're certainly paying close attention. —KG
11. Explore the Hidden Beauty of the Cenotes 
Mexico's geography is best known for beaches, mountains, and deserts, but perhaps the most stunning feature of the country's landscapes cannot be seen: They're hidden underground. 
The Yucatán Peninsula is home to one of the world's largest networks of underwater caverns, lakes, and rivers. As porous limestone bedrock collapses, natural pools form below ground. The Mayans considered these formations spiritual portals and called them dzono'ot, which was roughly translated to cenotes.

The word means "sacred well" or "water-filled cavity," depending on your Mayan translation. The water is filtered by the surrounding rocks, resulting in perfectly clear water that's ideal for snorkeling. While some caverns are enclosed, many feature skylights to the world above and can be entered via stairs or vines that dangle in through openings. 
Some of the peninsula's many cenotes are swarming with tourists, while others remain completely unexplored or undiscovered. A few are must-sees. Cenote Dos Ojos, or Two Eyes, located just outside of Tulum, offers two separate caves: The first is flooded with sunlight while the other is almost pitch-black, requiring snorkelers to rent flashlights to explore the pool. 
Not far from the acclaimed Mayan ruins, near Chichén Itzá, Cenote Yokdzonot offers a chance to escape the crowds of the more popular cenotes. There you can float peacefully in the clear blue water, surrounded by trees and hanging vines. 
At Grutas de Loltún, the largest caves in the Yucatán Peninsula, you don't have to swim, snorkel, or navigate claustrophobia-inducing tunnels. Instead, take a guided tour of the stalagmite- and stalactite-studded rooms and sun-drenched caverns punctured by the roots of trees. But for the ultimate in Instagram-ready destinations, head to Cenote Samulá, also not far from Chichén Itzá. This sun-pierced pool is as surreal as they come, with dangling vines, fish-filled waters, and bats fluttering above. —KG