10 Things You Never Knew About Nirvana's 'In Utero'
Celebrate the 25th anniversary of the legendary band's final album.
(Photo: Getty)
Nirvana's In Utero shot to the top of the charts when it dropped on this very day a quarter-century ago. 
The grunge rock trio's third and final studio record was cut over the course of two weeks at Pachyderm studios in Cannon Falls, Minnesota. The 12-song release's raw and brutally honest sound cemented its legacy as perhaps one of the greatest rock albums of all time.  
Celebrate the 25th anniversary of In Utero with 10 little-know facts about the Nirvana classic.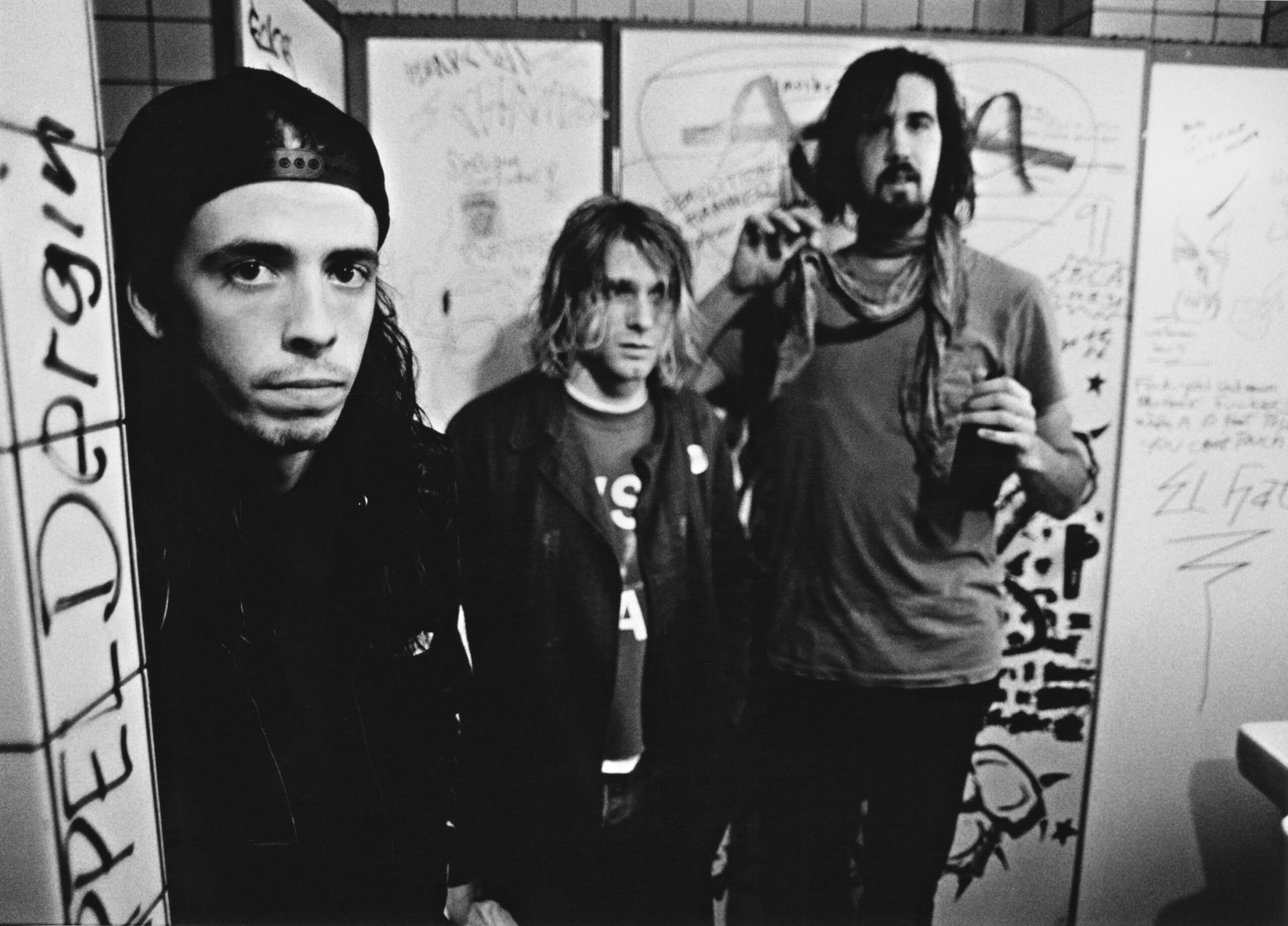 In Utero was originally titled I Hate Myself and Want to Die.
"I'm thought of as this pissy, complaining, freaked-out schizophrenic who wants to kill himself all the time," Cobain said of the initial title in an interview with Rolling Stone. "And I thought it was a funny title. But I knew the majority of people wouldn't understand it." 
The entire album was recorded in just 14 days. 
Its genre-crossing predecessor, Nevermind, took over a year to cut between 1990 and 1991.
The band excitedly lit their pants on fire while listening to the finalized mixes.
That's one helluva way to celebrate the end of a recording session. 
In Utero was banned from Wal-Mart and Kmart. 
"Rape Me" was changed to "Waif Me" and images of fetuses were removed from the back cover art to abide by Wal-Mart store policies. 
"When I was a kid, I could only go to Wal-Mart," Cobain told manager Danny Goldberg, according to Rolling Stone. "I want the kids to be able to get this record." 
Cobain hoped In Utero, especially the song "Rape Me", would strike a chord with female fans.
The album's jarring second single was written as "a life-affirmative" anti-rape song, according to a 1993 Spin cover story.
"It's like she's saying, 'Rape me, go ahead, rape me, beat me. You'll never kill me," Cobain told Spin. I'll survive this and I'm gonna fucking rape you one of these days and you won't even know it.'"
The cover art's iconic angel is actually a plastic model of the human anatomy used in classrooms. 
Cobain added the wings. Supporting tours for In Utero featured winged mannequins.
The riff to "Heart-Shaped Box" was written in five minutes at Courtney Love's request. 
Love told Rolling Stone that Cobain was jamming inside a walk-in closet when she asked him to write a riff for one of her songs.
"He did that in five minutes," Love said. "Knock, knock, knock. 'What?' 'Do you need that riff?' 'Fuck you!' Slam."
The third In Utero single, "Pennyroyal Tea", was recalled after Cobain's suicide in 1994.
The label destroyed most of the copies, but between 200 and 400 of the rare records are still out there. "Pennroyal Tea" was re-released as a single in 2014 ahead of Record Store Day. 
In Utero engineer Steve Albini wasn't originally a Nirvana fan.
"[Albini] was skeptical of any rock band as successful as Nirvana," according to Rolling Stone. He eventually inked a deal to work on the album for a flat fee of $100,000 without the option to collect royalties. 
 "I think paying a royalty to a producer or engineer is ethically indefensible," Albini wrote in a four-page proposal to the band. 
In Utero has sold over 15 million copies worldwide.
The album debuted at No. 1 on the Billboard 200 chart and sold over 180,000 copies its first week. In Utero has since been certified five times platinum by the Recording Industry Association of America.