10 Things You Didn't Know About 'Breaking Bad' on the Meth-Fueled Drama's 10th Anniversary
"I am the one who knocks."
The measure of any good fiction is how well it ages. Breaking Bad, AMC's methamphetamine-fueled suburban gangster drama, has aged so well the fact that it premiered ten years ago this month is mind-boggling. 
It's true, though. Sure, it feels like we just watched the show's powerhouse finale, but Walter White's Shakespearian exit aired nearly five years ago.
Man, time flies when you're cooking meth. Or watching people cook fake meth. 
Anyway, we're marking the 10th anniversary of Breaking Bad's premiere in January 2008 with 10 facts you probably didn't know about the show, from the location of Los Pollos Hermanos to the surprising actors who almost played Walter White.
1. Gus Fring's Los Pollos Hermanos is a real restaurant. 
That's right, Walter White rival—and later, employer—Gustavo Fring's front, Los Pollos Hermanos, is set in a real chicken restaurant. The place is called Twisters Burgers and Burritos, and it has 3.5 stars on Yelp.
2. You won't learn how to cook meth from watching the show.
Don't try to use Breaking Bad as video course in becoming your own version of Heisenberg. As producer Donna Nelson told NPR in 2011, the cooking scenes are accurate on many levels, but key steps and elements were left out. So, said Nelson, "if you just simply followed the one synthesis as it's presented, you wouldn't come out with methamphetamine." 
3. AMC wanted something like "Ferris Bueller, the later years."
Not exactly, but it would've felt that way. Apparently the role of Walter White was offered to both Matthew Broderick and John Cusack. It's hard to imagine the show with either actor. Well, hard to imagine without laughing at the idea that Ferris Bueller's Day Off would've seemed like a prequel. 
4. HBO didn't want the show.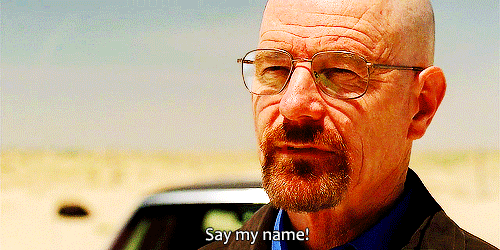 Say what? HBO passed, and Vince Gilligan described his meeting to pitch the show as a kind of Hollywood nightmare, saying it was "the worst" he'd had. The HBO exec apparently "could not have been less interested—not even in my story, but about whether I actually lived or died," he said. That's the same HBO that aired the miserably bad second season of True Detective, yep. 
5. Throwing pizza on the roof of the Whites' house became a thing.  
So that iconic scene in which Walter White hurls his rejected pizza on the roof? Apparently it has inspired numerous incredibly rude tourists to drive to the house used as the Whites' home and do the same. Until, that is, the real owners put up a fence.
6. You can't really dissolve a human body in hydrofluoric acid. 
If you are a serious fan of the show, it's obvious what the preceding sentence refers to: the infamous scene from season one in which Jesse and Walt try to dissolve a body in acid. Mythbusters felt that was worth a test, and they discovered you can't even do that. So find another way to get rid of the dead drug dealer in the basement.
7. Gus Fring's final scene had a little help from The Walking Dead. 
It's not exactly a crossover, but to really make the grossest part of Gus Fring's final scene realistic, makeup artists from AMC's The Walking Dead lent a hand. And damn, did they do a good job. 
8. SaveWalterWhite.com is real and still online.
In season one, Walt Jr. made a website to help raise money to pay for his father's cancer treatment. It's a sign of true commitment to the gag that the website, SaveWalterWhite.com, is still up and online today.
9. Jesse Pinkman wasn't supposed to live. 
https://www.youtube.com/watch?v=BAy3Z6VFGMk
Obviously, a ton of people die in Breaking Bad (see above). And originally, Aaron Paul's Jesse Pinkman was supposed to be one of them. Vince Gilligan dropped this fascinating fact in DVD commentary for the show. He said that they simply loved what Paul did with the role too much to let him go.
10. Samuel L. Jackson nearly made a cameo as Nick Fury from the Avengers.
It's not as crazy as it sounds, even though the idea that Breaking Bad existed in the same universe as The Avengers is as fun as it is weird. No, in a 2012 interview, Jackson noted that Marvel was filming in New Mexico at the same time as Bad, and he wanted to do a casual walk-on in full Nick Fury costume, order chicken from Los Pollos Hermanos, then leave. The producers just wouldn't do it, unfortunately. "I just wanted to order a three piece and really freak people out," he reportedly said.
There will never be another new Breaking Bad but season four of the equally popular and well-made prequel Better Call Saul premieres in September 2018.
h/t Telegraph, Mental Floss, HuffPo, Ranker