10 Essential Vodka Cocktails You Need to Try Right Now
There's no better way to celebrate #NationalVodkaDay.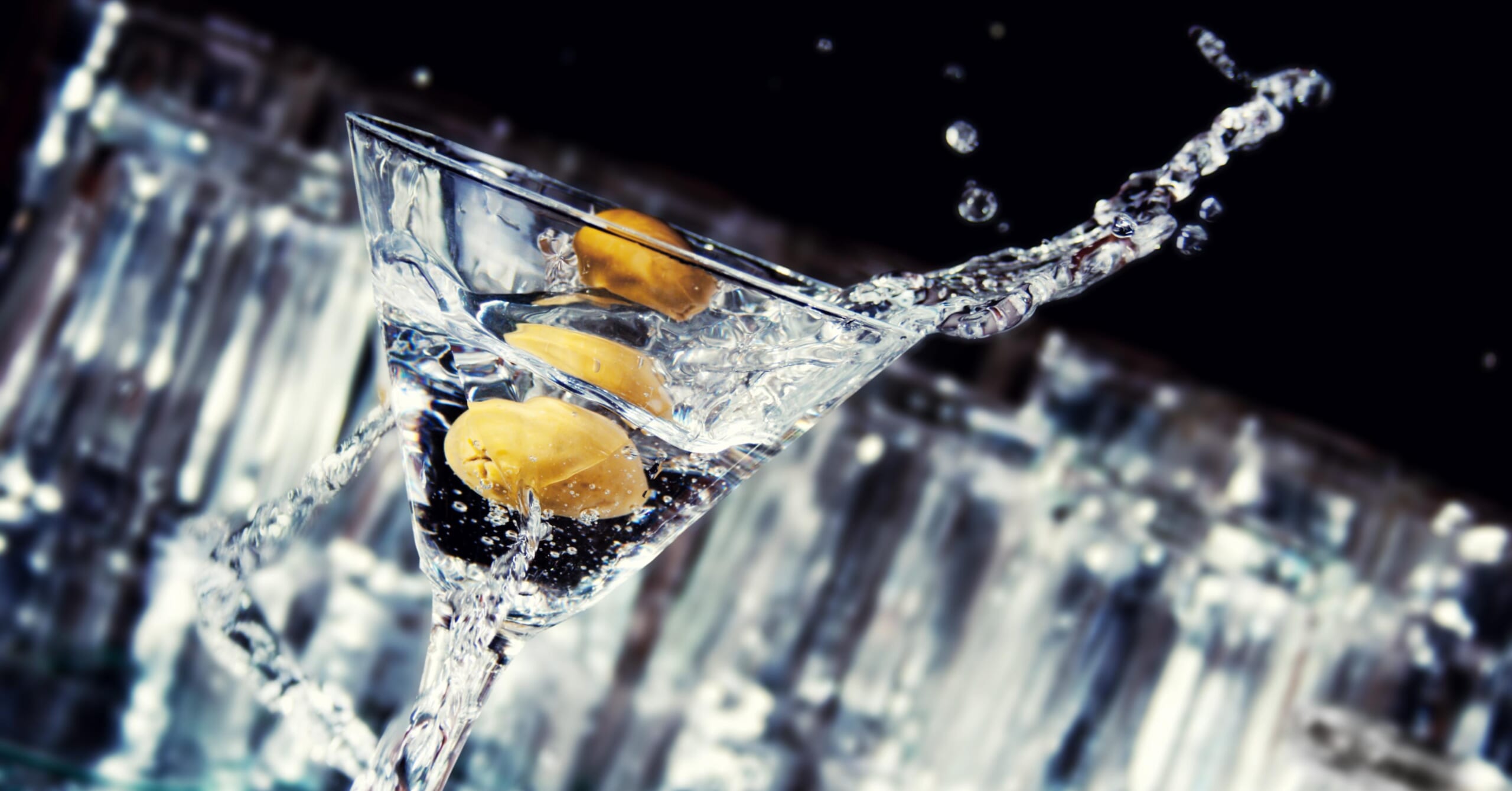 Why bother even talking about vodka? It's a clear, flavorless neutral grain spirit that no one really cares about, and the only people that drink it anymore are the hungover hordes swilling bloody marys at brunch, and old Russian dudes doing shots at a sauna, right? 
Perhaps, but don't sleep on this often overlooked spirit that's still stubbornly beloved by the masses. Vodka continues to be extremely popular, making up about a third of all liquor sales in the United States, according to the Distilled Spirits Council. 
Among diehard whiskey drinkers, vodka often gets a bad rap as that boring clear stuff used in neon-colored drinks that involve fruit and sugar. And yes, there is way too much flavored vodka out there, and some of it is really terrible. But there is also some very good vodka on the market, and some brands are even starting to embrace the concept of tasting like the grain or fruit from which it's made.
" tml-embed-width="480″ tml-embed-height="270″ tml-render-layout="inline
Bartenders are well aware of the value of vodka, and not just because it's such a moneymaker for the house. 
"If you look at the sales of virtually every bar, you will find that the vodka cocktail is by and large the most popular drink on the menu," says Nick Bennett, head bartender at Porchlight in New York City. 
Vodka's intrinsic neutrality means that it's an extremely versatile spirit, but that can also present challenges. 
"Vodka is also one of the most difficult ingredients to work with," says Bennett, "since it is such a crisp and clean spirit that most ingredients will completely overpower it."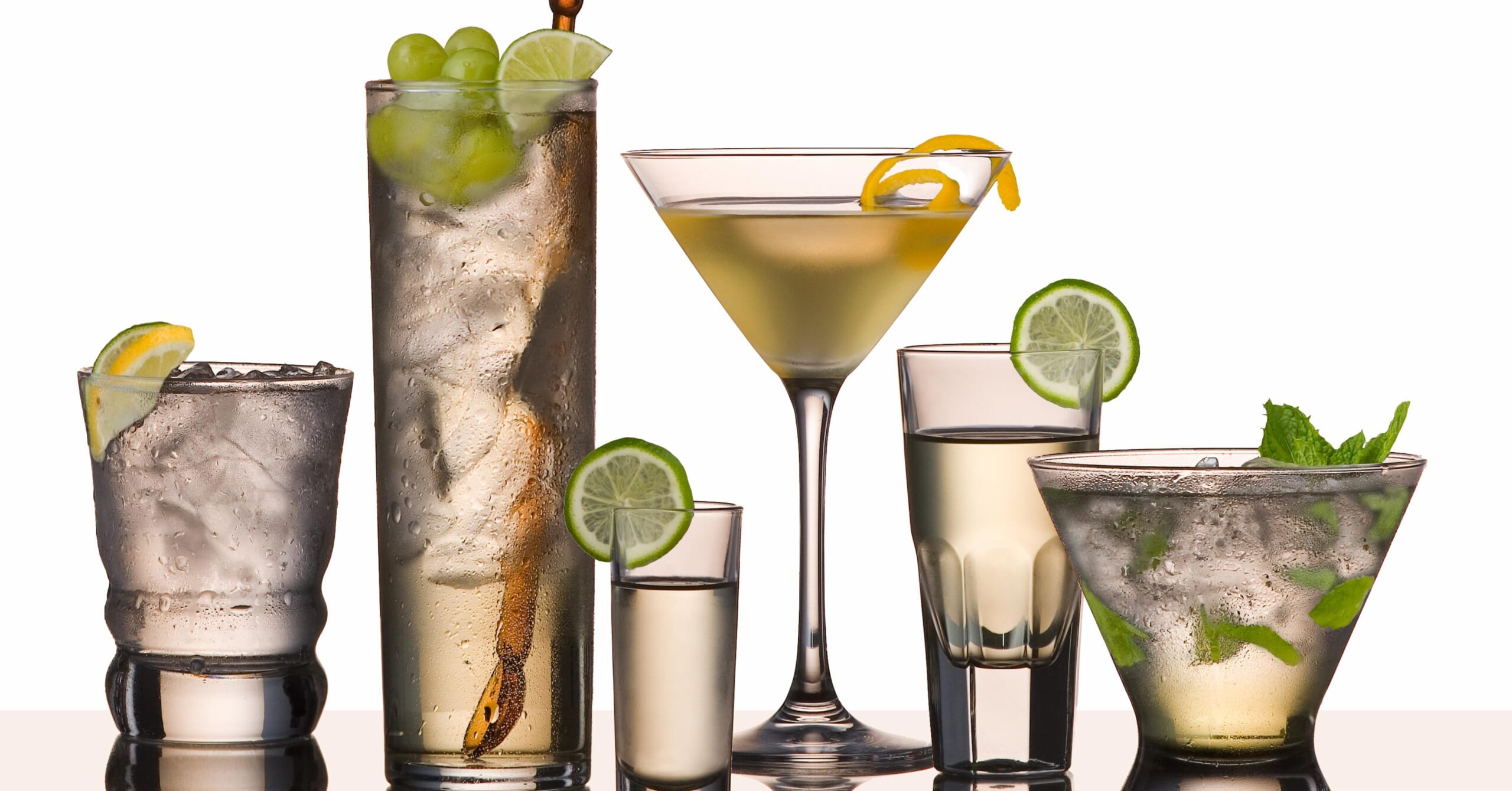 So bartenders have to showcase their creativity and dip into their bag of tricks when coming up with new vodka drinks, as well as relying on classics like a martini or gimlet. 
"In an evolving industry where drinking standards are constantly being raised," says Marc Soto, head bartender at Nickel & Diner, "vodka remains the go-to spirit for bartenders and drinkers of all ages… It's clear that vodka is here to stay."
Celebrate National Vodka Day by drinking one of these vodka cocktails, from riffs on classics to new-school mixology creations.
1. Bloody Mariko  – Nickel & Diner, NYC – created by Marc Soto
9 cups of tomato juice
3 squeezed lemons
6 squeezed limes
3 tbsp Worcestershire sauce
6 tsp horseradish
4 tsp kosher salt
4 tsp Tabasco
3 tsp celery salt
3 tsp ground pepper
3 tbsp chopping dill
3 tbsp ponzu
In a Collins glass, add tomato base and top with 3 oz vodka. Garnish with shishito, pickle, bacon.
2. Salty Dog – created by Bonafide Provisions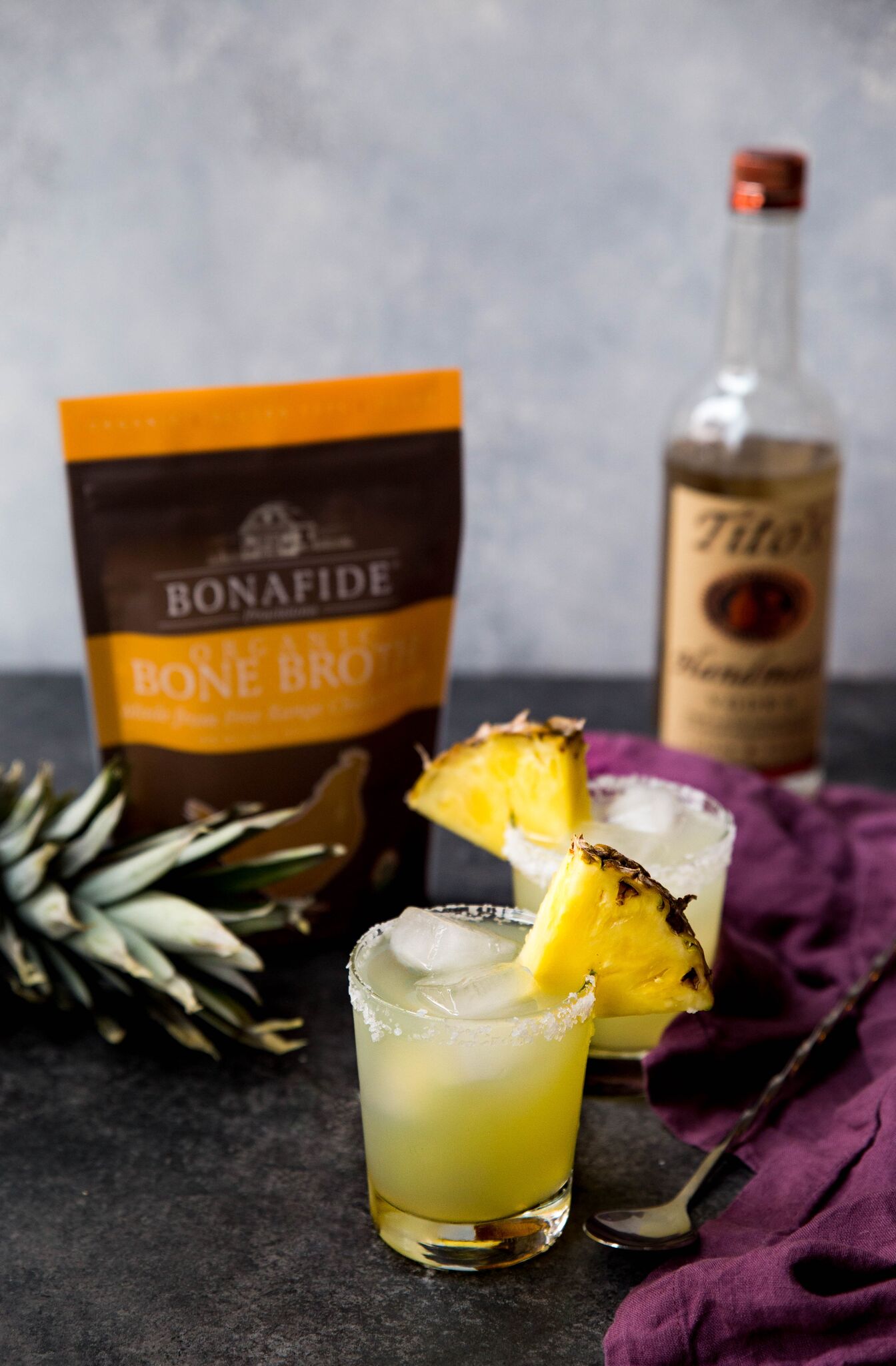 4 oz pineapple juice
2 oz chicken broth
1 oz vodka
Line the rim of a small glass with lime juice and add flaked salt. Add a few ice cubes to the glass and pour the rest of the ingredients. Stir gently.
3. The Masterpiece
1½ oz Van Gogh Vodka
¾ oz Aperol
½ oz fresh lemon juice
¼ oz simple syrup
Add all ingredients to a cocktail shaker with ice and shake well. Strain into a martini or coupe glass. Garnish with a floating orange slice, fresh or dried.
4. Vodka Gimlet – Diplomat Prime, Hollywood (Florida) 
1.5 oz vodka
1.5 oz fresh lemon juice
.6 oz simple syrup
Combine in cocktail shaker with ice and shake. Strain into glass.
5. Grey Goose Martini
2 ½ parts Grey Goose vodka
½ part Noilly Prat Original French Dry Vermouth
1 dash orange bitters
lemon zest
Stir ingredients over ice to combine. Strain into a martini glass.
6. Tomato – The Pool Lounge, NYC – created by Thomas Waugh
2 oz heirloom tomato-infused vodka (steep tomatoes in vodka for 24 hours)
½ oz blanco tequila
¾ oz lemon juice
½ oz St Germain
1 tsp cane syrup
1 dash cucumber-infused absinthe
1 cherry tomato (muddled)
2 dashes saline solution
Muddle tomato with saline in a shaker. Add all ingredients and shake well with ice. Strain into a coupe glass and garnish with 3 cherry tomatoes on the rim of the glass.
7. Dan's 54 Bar Car
2 oz Crystal Head Vodka
splash of Carpano dry vermouth
splash of olive brine
2 olives
1 pearl onion
Add a splash of dry vermouth into a martini glass. Swirl around to coat the bowl and dump any excess. Add vodka and olive brine into a shaker with ice. Shake well and strain into the coated martini glass. Garnish with skewer of two olives and one pearl onion.
8. Gypsy Colt  – Porchlight, NYC – created by Nick Bennet
2 oz vodka
1 oz fresh grapefruit juice
.75 oz cinnamon simple syrup
.5 oz lime juice
4 dashes Angostura/Nux Alpina Walnut Blend
Combine ingredients in shaker with ice. Strain into Collins glass with ice. Garnish with a grapefruit triangle.
9. Ukiah Basil Collins – Pacific Cocktail Haven, San Francisco – created by Kevin Diedrich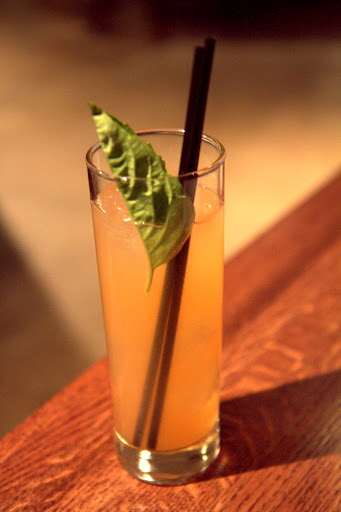 2 oz Charbay Vodka
.75 oz black pepper basil
.5 oz honey syrup
dash angostura
top with grapefruit soda
Combine ingredients in shaker with ice. Strain into Collins glass and garnish with a Thai basil leaf.
10. WorkHorse
1.5 oz. Koskenkorva Vodka
ginger beer
lime
Fill glass with ice, measure vodka on the ice and fill glass with ginger beer. Squeeze one lime wedge in to mug and stir.   
Fill glass with ice, measure vodka on the ice and fill glass with ginger beer. Squeeze one lime wedge into mug and stir.