From Hot Springs to Hot Babes: 15 Fun Things To Do In Iceland
Find out why Reyjavik is known as "break your dick."
Photo: Getty Images
Iceland is burning up. The tiny Viking island has long been renowned for its hot springs, cool nightlife and gorgeous natural scenery, so it's no surprise that it has become a must-visit travel destination.

Discerning celebs like Jay-Z, Alexander Skaarsgard, and Emma Watson are fans, and Iceland continues to be a favorite hot spot for adventurous travelers looking to indulge in an action-packed long weekend.
With that in mind, here are 15 fun things to do in Iceland. You're welcome.  
1. Take a soak at the Blue Lagoon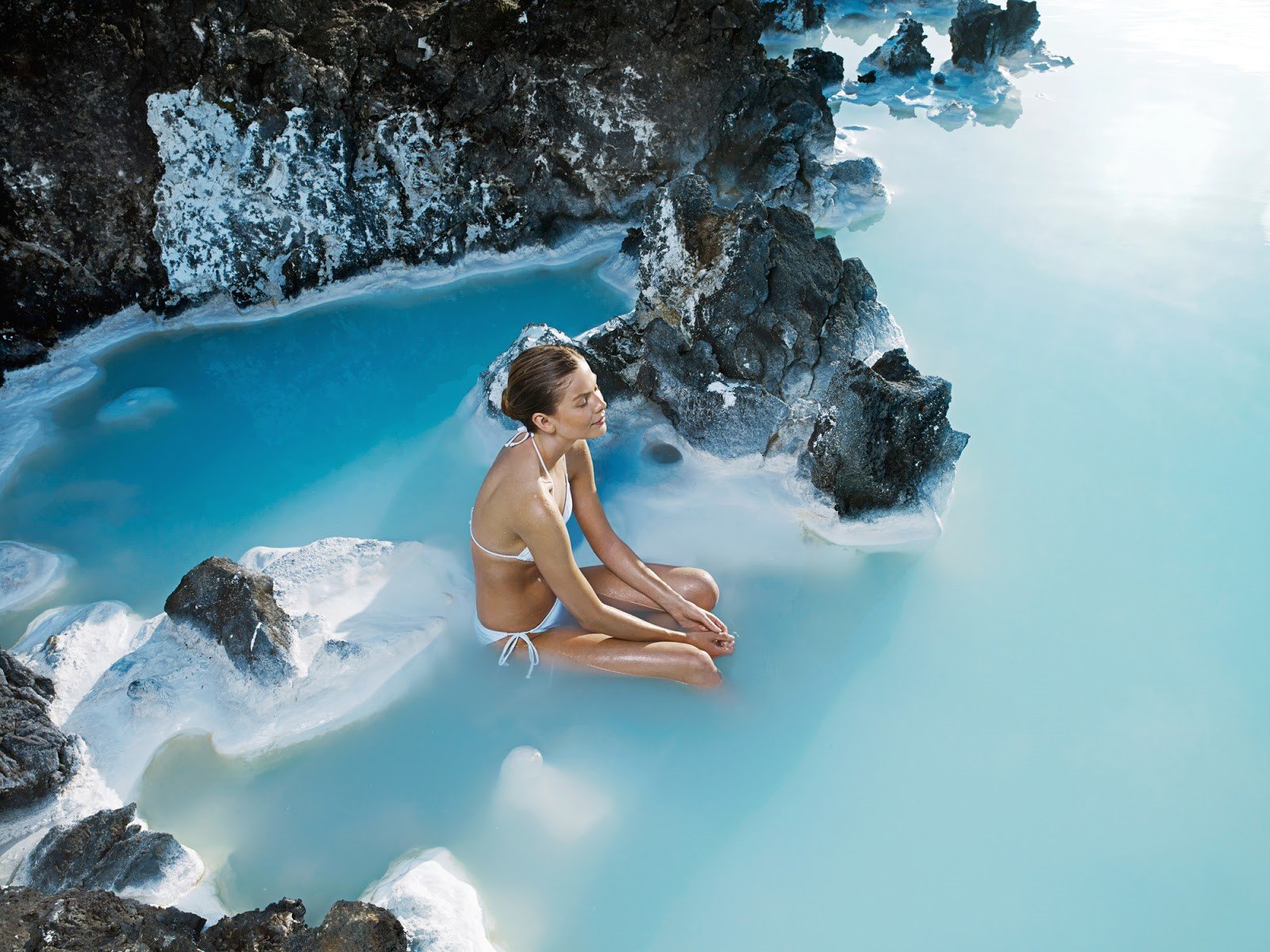 It's the biggest tourist trap around–but it's worth it. Located near the Reykjavik airport, the Blue Lagoon is basically the world's largest hot tub– complete with booze, bachelorette parties and mud masks (because everything is more fun when you're caked in mud).
But be forewarned: The Blue Lagoon is one of Iceland's biggest draws, so make sure you schedule an appointment ahead of time. Otherwise, try one of the "local pools" in Reykjavik–which is code for "hot springs full of hot locals."
2. Helicopter to your own private hot spring
While the Blue Lagoon is worth a shot–especially if you're just off an overnight flight and need a quick pick me up–the totally baller way to do hot springs in Iceland is to fly to your own private one on a remote volcano. Nordurflug charters flights from Reykjavik and will take you on an aerial tour of the Southwestern part of the island, before dropping you off at your very own hot pool for lunch and a swim. 
3. Snorkel between the continental divide
Forget the great Barrier Reef–the ultimate in snorkeling bragging rights is to dive in between the Eurasian and North American tectonic plates in the Silfra Ravine in Þingvellir National Park. Experts say floating in between the tectonic rift ,filled with crystal clear water with 150 meters visibility, is like moving meditation. But rent a thick wetsuit: the water temperature hovers at 2°- 4°C, all year around.
4. Snowmobile on top of a glacier 
Get your adrenaline pumping by climbing atop a snowmobile and racing over the roof of the Vatnajökul glacier–the largest icecap in Iceland and the third largest in the world. 
5. Go off-roading in a big ass truck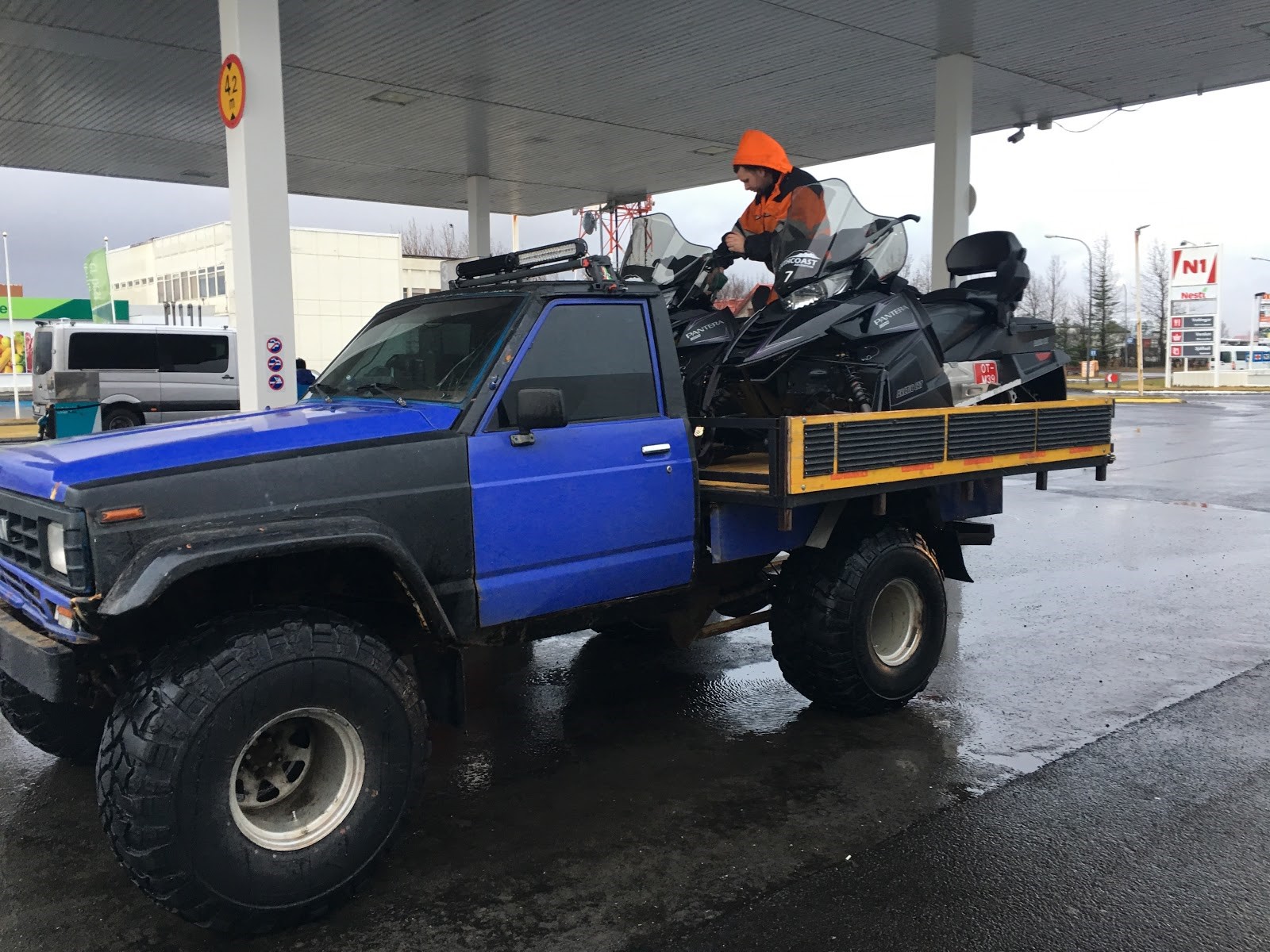 The only way to really see Iceland is off road in souped up trucks and 4x4s that can tackle the rugged terrain. While the majority of tourists stick to the Golden Circle or the island's Ring Road via a tour bus or rental car, if you want to have some real fun–take a ride in one of these bad boys.
Adventure companies in Iceland all have truck fleets and are more than happy to take you up the glaciers, over unpaved fields, into the black sand dunes and around the volcanoes on a bumpy but fun as hell ride.
6. Gaze upon the Northern Lights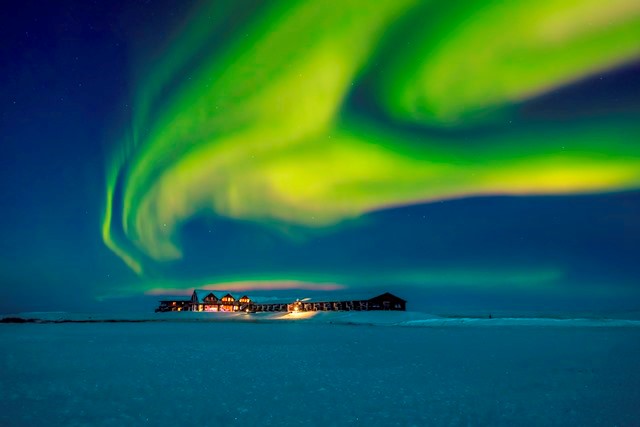 There isn't anything in the world more spectacular than the Northern Lights – and the best place in all of Iceland to see them in comfort is at the Hotel Ranga. 
Located in a remote spot on the River Ranga, about an hour drive from Reykjavík, between the towns of Hella and Hvolsvöllur, the hotel also has an outdoor observatory with two NASA grade telescopes for stargazing. Even better: it has campy continental themed suites (think: Africa, Asia, you name it). Book the Antarctica room–complete with penguins, orca bedspreads, it has a wrap around view and two private balconies.
7. Party hard in Reykjavik
A decade ago, Reyjavik got a rep for being a hardcore party town–attracting bachelor and bachelorette parties by the thousands and earning the nickname "Break Your Dick" for it's awesomely decadent atmosphere. 

While it's become a bit tamer since then, there are still fun times to be had, so turn on Tinder and chat up some hotties at Petersen svítan, get hopped up at beer paradise Kaldi Bar, sample high-quality cocktails at Veður Barinn, pop some corks at Port 9 wine bar or hit up Reykjavik's oldest watering hole, Kaffibarinn.
If you're in the mood for live music to go along with all that booze, check out Græna herbergið (The Green Room), B5 (if you're in the mood for bottle service), Húrra Reykjavík and Austur.
8. Hike over volcanoes into Thor's Valley
The key to a great Icelandic adventure is getting off the beaten paths of the paved roads–and there's no better place to do that than escaping to wild and hiking in the heart of the country. 
Accessible only by truck, helicopter or foot, the Volcano Huts in Þórsmörk Nature Reserve (translated in English to Thor's Valley) are the ultimate adventure getaway.

Located in the Húsadalur Valley next to the Eyjafjallajökull Volcano and Glacier, the rustic resort which serves breakfast, lunch and dinner with a full bar, is surrounded by active volcanoes, towering glaciers and lush valleys below.
9. Explore ice caves and tunnels inside the Langjokull glacier
Think you've seen it all? Enter the jaw-droppingly beautiful blue world of Iceland's glacier caves. Spelunk down ice tubes into the caves made of million year old ice and wander around (with a guide, please). It's kind of like an acid trip–and I mean that in the best possible way.
10. Ride an Icelandic horse
https://www.instagram.com/p/BQif5–DyrJ
Want to feel like a big man? Just hop on a miniature Icelandic horse and take a ride. While not as pocket-sized as Shetland ponies, these beautiful steeds are short, stout and can go for miles. Plus you'll have an adorable pic to share on Instagram. Awww.
11. Check out the Punk Museum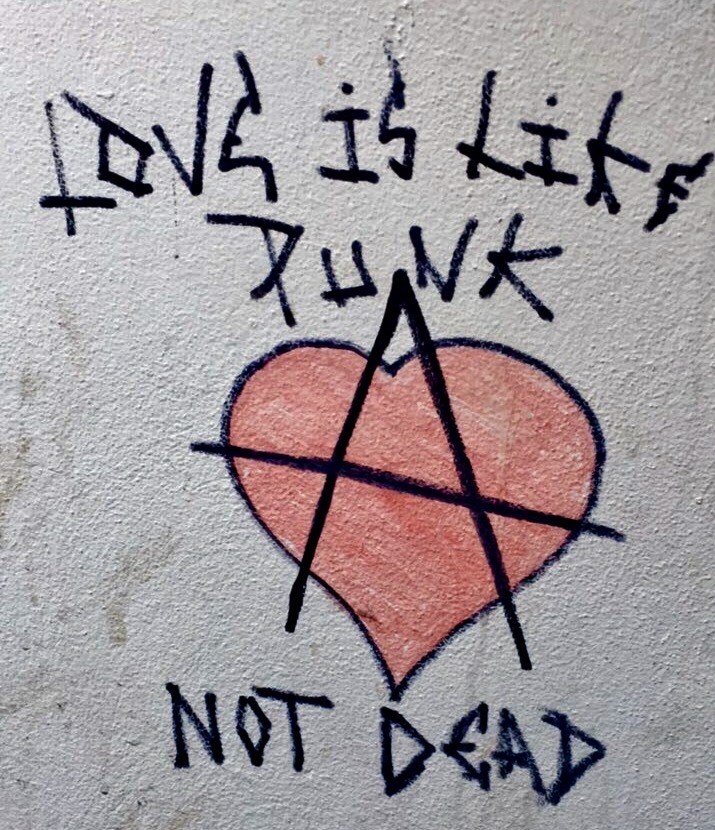 Located in a former public bathroom, this down and dirty museum "salutes the Icelandic punk and new wave scene that started in Iceland in 1978," according to its Facebook page. 
At the end of the tour, which spans over several urinals and stalls, there is a music set up so you can release your inner punk and scream/play guitar/pound the drums to your heart's content. Even better are the weirdos who work there.
12. Eat some fermented shark 
https://www.instagram.com/p/BTQlsLMBL1e
My friend Anthony Bourdain is a pussy. He once called the Icelandic delicacy known as Hakarl–shark fermented in piss– a weapon of mass destruction and the grossest thing he's ever eaten. 
Let me just say, that if prepared properly–not canned or pickled in piss for over five years, Hakarl is not that bad. The texture is actually pretty good and the flavor is palatable–the hard part is breathing after the first bite and the taste of rot sets in.

Which is where the Icelandic liquor Brennivin comes in. Wash down the Hakarl with a shot (or two) of this and it's really not bad. I had some made by the mother of my guide at Midgard Adventures. I felt authentic. Slightly nauseous, but really, it's not that bad. Trust.
13. Bone up on animal junk at the Penis Museum
No trip to Iceland is complete without a stop at the Icelandic Phallological Museum. The museum's website boasts it is "the only museum in the world to contain a collection of phallic specimens belonging to all the various types of mammals found in a single country." Are you psyched yet? But wait, there's more:
"Phallology is an ancient science which, until recent years, has received very little attention in Iceland… (it) contains a collection of more than 215 penises and penile parts belonging to almost all the land and sea mammals that can be found in Iceland (including) fifty six specimens belonging to seventeen different kinds of whale, one specimen taken from a rogue polar bear, thirty-six specimens belonging to seven different kinds of seal and walrus, and one hundred and fifteen specimens originating from twenty different kinds of land mammal."
14. Impress Icelandic hotties with your "Hut Games" skills
Because the winter in Iceland is so long and dreary, Icelanders had to come up with something to do. Enter Hut Games. A series of strength and agility tests, these games include the Bottle game (shown in the video below) in which you have to turn your entire body around a bottle while your hands never leave the bottle, scooting on and over a table without touching the floor, picking up detritus from the ground with just your mouth and other "fun" things that test your limberness. 
All are harder than they look or sound but it does make one wonder if these Vikings have ever heard of beer pong.
15. Rock out at Iceland's Burning Man
https://www.instagram.com/p/BIiwrOGjkZU
The first weekend of every August is the Verslunamannahelgi weekend in the Westman Islands in the south west of Iceland. The festival, described as a cross between Woodstock and Burning Man, is not publicized at all–in fact, outsiders are discouraged from going as "it is by icelanders for Icelanders" and apparently because things get so weird "people would not understand". Which of course makes it awesome.