The 25 Most-Anticipated Movies of 2018
Which blockbuster are you most psyched for?
Credit: Sony/Warner Bros
It doesn't matter what kind of movies you geek out on, whether they be horror, comedy, action, thrillers… or even comedy action horror thrillers. In 2018, flicks of all genres are headed to the theater, and many of them look pretty damn good.
We hand-selected the 25 films we're most looking forward to next year using a hyper-scientific method that's too involved to explain here.
Just kidding, we mostly watched a bunch of trailers. Enjoy! 
Ready Player One
Spielberg's upcoming blockbuster is based on a book by super-nerd Ernest Cline that will pump pop culture icons directly into your eyeballs as you tag along through the virtual world of Oasis on a high stakes treasure hunt. Ready Player One promises to be one of the first blockbusters of 2018. (March 30th)
Ocean's 8
Wisely opting for the prequel approach instead of a remake, Sandra Bullock is leading the all star cast of Ocean's 8, which appears to pit these ladies against a high stakes jewel heist in NYC. (February 20th)
Tomb Raider
It looks like this new tale of Lara Croft will follow the plot of the recently rebooted Tomb Raider games and we couldn't be happier since Lara's latest outings have been dark and action-packed. We've got big expectations for Alicia Vikander who is jumping into Angelina Jolie's old boots. (March 16th )
12 Strong
Chris Hemsworth leads the cast in this historical dramatization of the first team of Green Berets sent into Afghanistan after 9/11 who had to work with a local drug lord and eventually became known as the horse soldiers. (January 19th )
Mortal Engines
Peter Jackson's new direction is no less epic than his take on The Lord of the Rings but definitely slants more toward the sci-fi, exploring a world where entire cities are mobilized, literally, and set out to prey on other cities to survive. (December 14th)
Sicario 2: Soldado
The follow-up to the excellent Sicario, Benicio del Toro returns and is joined by Josh Brolin and Matthew Modine for another gritty outing against cartels, traffickers and terrorists. (June 29th) 
Death Wish
Shaping up to be a bloody remake of the Charles Bronson classic from the 70s, Bruce Willis is teaming up with director Eli Roth for some vigilante justice that should leave plenty of bullets and bodies on the floor. (March 2nd) 
A Quiet Place
Emily Blunt's first team up with her real-life husband John Krasinksi (Jim from The Office) is about a family living a completely silent existence out of fear of attracting the attention of monsters. We're not sure if A Quiet Place will be true horror or just heart-pounding suspense but we're looking forward to finding out. (April 6th )
Deadpool 2
We can't wait for the next adventure of the merc with the mouth. Ryan Reynold's Deadpool is one of the most perfectly cast characters in any of Marvel's many films and another R-Rating means Deadpool 2 will have all the dark, dirty humor that made us love the first movie. (June 1st )
Black Panther
We're surprised to see the Black Panther get his own movie so quickly (still waiting on that Mark Ruffalo Hulk movie, though) but we're all for a deep dive into the Wakandan hero's story, hopefully with a few nods to the future of Marvel's franchises. (February 16th)
Jurassic World: Fallen Kingdom
A reluctant Chris Pratt is going back to the infamous theme park, this time to save the behemoth reptiles from an island exploding from within. We're not sure what justifies the cost of the movie ticket here more; Jeff Goldblum's return to the franchise or how they plan on explaining why Bryce Dallas Howard's character needed to go back to the island too. (June 22nd)
Ant-Man and the Wasp
Ant-Man has been an unexpectedly great comic character to find his way to the silver screen and we're happy to see Paul Rudd suiting up again after a cameo in Captain America: Civil War left the character behind bars in a top secret prison. (July 6th)
Venom
Very little is known about this Spider-Man spinoff but Venom is a fantastic character in his own right. After Sony screwed the pooch by woefully miscasting Topher Grace as Spidey's nemesis, we're resting much easier knowing that one of Marvel's best villains is being played by Tom Hardy, who feels perfectly suited for the role. (October) 
Solo: A Star Wars Story
Production hiccups don't phase us at all now that we know Ron Howard has stepped in to helm Han Solo's backstory. These recent Star Wars movies have been absolutely fantastic and we'll gladly take more from long ago in a galaxy far, far away. (May 25th) 
Maze Runner: A Death Cure
After playing a hellbent badass in American Assassin, we're eager to see Dylan O'Brien return to wrap up The Maze Runner trilogy. This one was supposed to be a 2017 release but O'Brien actually got hit by a car during production and Sony delayed the final part as a result. (January 26th) 
Pacific Rim Uprising
Upping the ante on the monster hunting from the first film, we cannot wait for even bigger battles between giant mech suits and skyscraper-sized aliens. Everything about Pacific Rim Uprising seems to have been punched out from the original and, when it comes to city-destroying carnage, we consider that a formula for success. (March 23rd) 
The New Mutants
Intended to be a new installment in the X-Men's world, The New Mutants is a slightly disturbing take on a new band of young people who are just discovering their powers. (April 13th) 
Incredibles 2
Can you believe Pixar wasted their (and our) time on Cars 3 before giving us a second Incredibles movie? Thankfully they're finally correcting that bit of stupidity and giving the super-powered family the attention they deserve. Cars 3, sheesh. (June 15th) 
Aquaman
https://www.youtube.com/watch?v=WX9ERBgTrAY
DC didn't give us much more than hints about Aquaman's background from his involvement in Justice League but that's set to change in 2018 when he gets his own flick. (December 21st) 
X-Men: Dark Phoenix
Set after the events of X-Men Apocalypse, we have high hopes that we'll see the excellent Phoenix saga from the comic books given the movie treatment it deserves. (November 2nd) 
 Fantastic Beasts: The Crimes of Grindlewald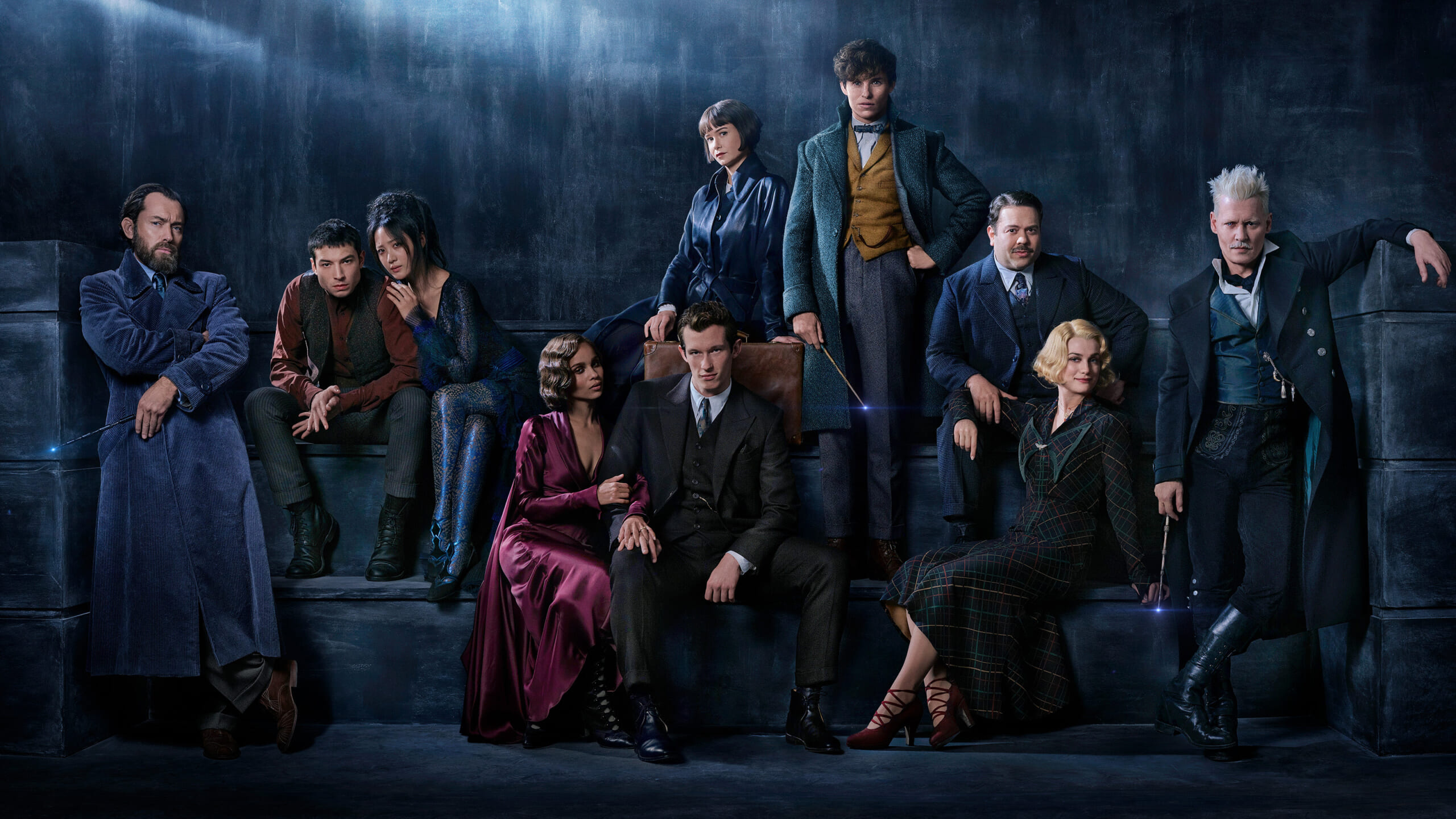 Even though the first Fantastic Beasts movie proved to be too tame for our liking, we're fully supportive of the way it set the stage for a young Dumbledore to face off with his friend-turned-foe in The Crimes of Grindlewald. You can sign us up right now for some roaring-twenties wizarding duels right now. (November 16th) 
Rampage
We're hopeful that Rampage, a movie based on an old game, will fair better than Battleship did. Then again, casting The Rock and putting him in the mix with a giant ape, wolf and lizard sounds much better than putting Rihanna in a sci-fi navy ever did. (April 20th) 
Mission Impossible 6
https://www.youtube.com/watch?v=I16TiJaRO-U
More Tom Cruise, more impossible missions. That's a guarantee for us to show up at a movie theater. We're expecting over-the-top action sequences, incredible stunts and a slightly convoluted story, just the way we like our Mission: Impossible movies. (July 27th )
The Predator
Billed as a remake, Olivia Munn and Yvonne Strahovski are headlining the hunt for the dreadlocked alien. Or are they being hunted? Don't care, we'll see it whichever way they lay it down and we'll be damn happy we did. (August 3rd) 
Avengers Infinity War
The culmination of over a dozen MCU movies, we're calling right now that Infinity War is the biggest blockbuster of the year. Sporting a huge cast of characters in a clash bigger than we've seen from Marvel so far, we couldn't be more hyped for a payoff movie on this scale. And it's only part one. (May 4th)