5 Cool Cachaça Cocktails To Drink Right Now
Get into the Olympic spirit with Brazil's most popular liquor.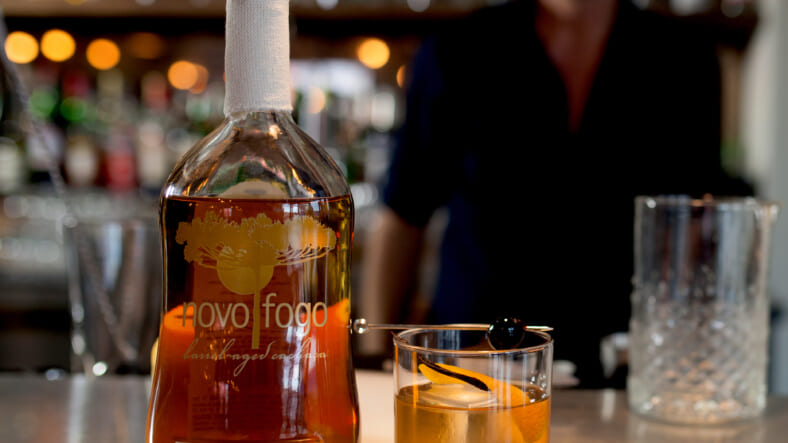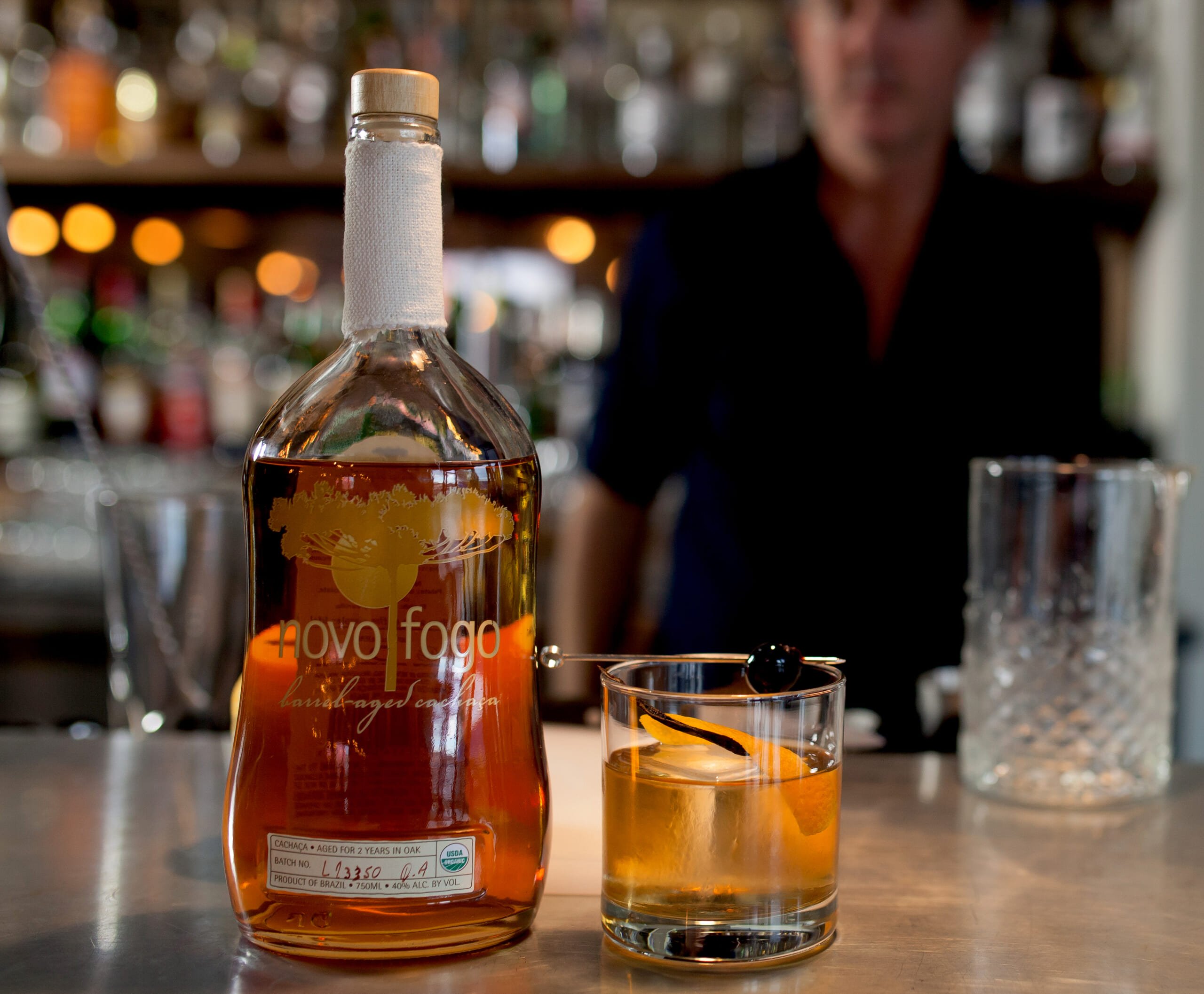 Now that Rio is heating up with the kick-off of the summer olympics, Brazilian-inspired cocktails may be the perfect way to keep cool.
Best known for its inclusion in the classic Caipirinha cocktail, cachaça—a sweet, fruity liquor distilled from fermented sugarcane juice—is Brazil's most popular spirit. 
Here, five cachaca-spiked cocktails that are fit for any Olympic drinking session:
Blood Orange Caipirinha
Ryan Harris, The Depot Craft Brewery & Bar, Reno
Ingredients: 2 oz Novo Fogo Cachaça; 0.75 oz. blood orange syrup; 4 lime wedges; 1 sugar cube.
Instructions: Muddle syrup, limes, and sugar cube. Add Novo Fogo, shake and pour into double old fashioned glass. Garnish with lime wedges.
Striptease
Jillian Vose, Dead Rabbit, NYC
Ingredients: 0.5 oz Novo Fogo barrel aged cachaça; 1.5 oz Bacardi 8 yr rum; 0.5 oz Noilly Ambre vermouth; 0.5 oz Becherovka; 0.5 oz Yellow Chartreuse; 0.5 tsp cane syrup.
Instructions: Stir and strain into a Nick & Nora glass. Garnish with lemon peel. 
Brasileirinho
Leandro Batista
Ingredients: one Persian lime, sliced; one medium lemon, sliced; 2 oz molasses; 2 oz Cachaça 51..
Instructions: Macerate the ingredients; fill the mason jar with ice; add Cachaça 51 and stir. 
Tangerine Granita
Leandro Batista
Ingredients: Juice of 2 lemons (about 2 oz); Juice of 4 tangerines (about 1 cup); 3 oz. lemon-lime soda; 2 oz of Cachaça 51. 
Instructions: Mix all ingredients, place in a mold, and freeze. When frozen, scrape the mixture with a fork and serve in double rocks glass with a straw.
Bossa Nova Sunrise
Hakasan, Las Vegas
Ingredients: 2 oz Novo Fogo Tanager Cachaça; 0.5 oz lime juice; 0.5 oz cinnamon syrup; 1 oz Giffard Banane du Brésil; 1 spoonful of passion fruit pulp; drizzle of Small Hands grenadine.
Instructions: mix all ingredients except grenadine with ice in a tall glass. Float grenadine on top and garnish with a dehydrated banana chip.