5 Upcoming HBO Shows That Could Replace 'Game of Thrones'
Time to find your next TV obsession.
HBO/Watchmen
Daenerys is dead. Her dragon flew away with her body in his claws. Jon Snow is gone to the Night's Watch. Yeah, Game of Thrones is not coming back. 
So what's to do? What's your next HBO obsession? Chernobyl, nearing the end of its limited run, has made for amazing, engrossing TV, far bleaker than Thrones ever was and better-acted—but it is limited by the fact it's portraying real history. The season finale will be the series finale.
Between ongoing series in need of more love and new, upcoming shows too green to have even issued a trailer yet, the pay cable giant has you covered. Here's five selections that may end up as your next binge-worthy addiction(s).
1. Watchmen (Fall 2019)
Alan Moore's brilliant graphic novel with the same title portrayed superheroes as criminals and vigilantes in a dystopia in which capitalism has gone completely bonkers. It was made into a so-so 2009 movie. It wasn't terrible, but it seems like no one was ever truly happy about it, either. 
So HBO is going to take another tack, portraying the world of Watchmen, but years after the events in the book. The intense trailer promises something every bit as dark as Moore's creation but supported by Damon Lindelof's storytelling chops—which were always good, but not truly proven until his amazing work on the grim yet compulsively watchable The Leftovers. 
2. Westworld Season 3 (2020)
https://www.youtube.com/watch?v=deSUQ7mZfWk
Westworld has been uneven, according to some, with a bravura season 1 and, uh, difficult second season. Rotten Tomatoes demonstrates that critics and viewers have a complicated relationship with this sci-fi drama—the former give it a perfectly good 86 percent "Fresh" while the latter rate it a meh 74 percent. 
Apparently, as the trailer featuring Breaking Bad star Aaron Paul seems to show, the third season is a kind of new start.  
3. His Dark Materials (Fall 2019)
The premium cable take on Philip Pullman's series of fantasy novels may well have the most promise for hard-up Thrones fans. His Dark Materials takes us into an otherworldly young woman's hunt for a missing friend that leads her to intrigues involving missing children and sentient apex predators. 
We're all about seeing what's in store with the polar bear. 
4. Lovecraft Country (No Premiere Date)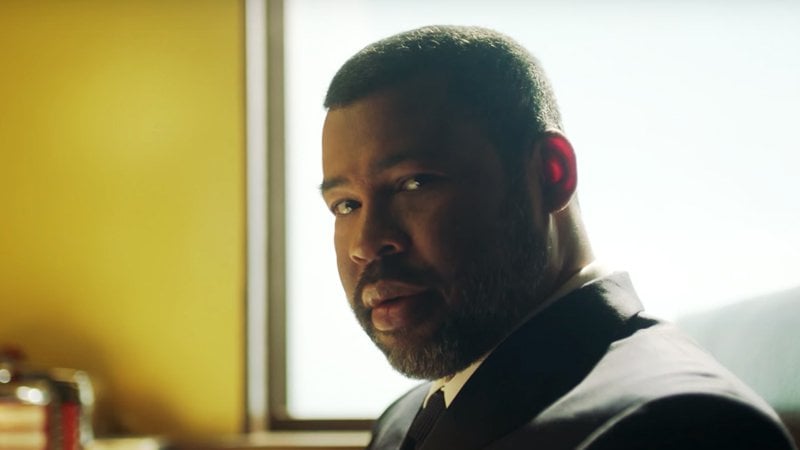 Jordan Peele might be called a next generation Alfred Hitchcock or Rod Serling, and his talent merits those comparisons—but he's actually the first Jordan Peele and even as he's making highly original movies like Get Out and Us, he's rebooting great classic TV like The Twilight Zone and following up with original work adapted from a novel: Lovecraft Country. Hitchcock never multitasked that hard.
Lovecraft is inspired by novelist Matt Ruff's book and is about Atticus Black, a man road-tripping in the 1950s South with a friend and his uncle. What at first seems like an exploration of racism in the Jim Crow South evolves into something creepy and otherworldly—in keeping with the spirit of the (notably racist) author namechecked in the title.
5. The Nevers (No Premiere Date)
Buffy the Vampire Slayer creator Joss Whedon's TV return is slated for the debut of his new series The Nevers. The story behind the show is a "science-fiction drama about a gang of Victorian women who find themselves with unusual abilities, relentless enemies and a mission that might change the world." 
Sounds pretty appropriate for the Buffy writer's comeback, and HBO clearly believes in Whedon's ability—we don't know when it will hit the small screen, but the pay cable giant granted Whedon a full series run. 
That's just a brief selection of what's on the way. Ultimately your next TV obsession might still just be a glimmer in some writer's or showrunner's eye.