5 Hot New Attractions Hitting Arts & Entertainment
Tony Hawk premieres new documentary at Mammoth Film Festival, celebrity chef openings, Miami's hottest EDM DJ, Coachella's health-conscious rapper and a must-see art show.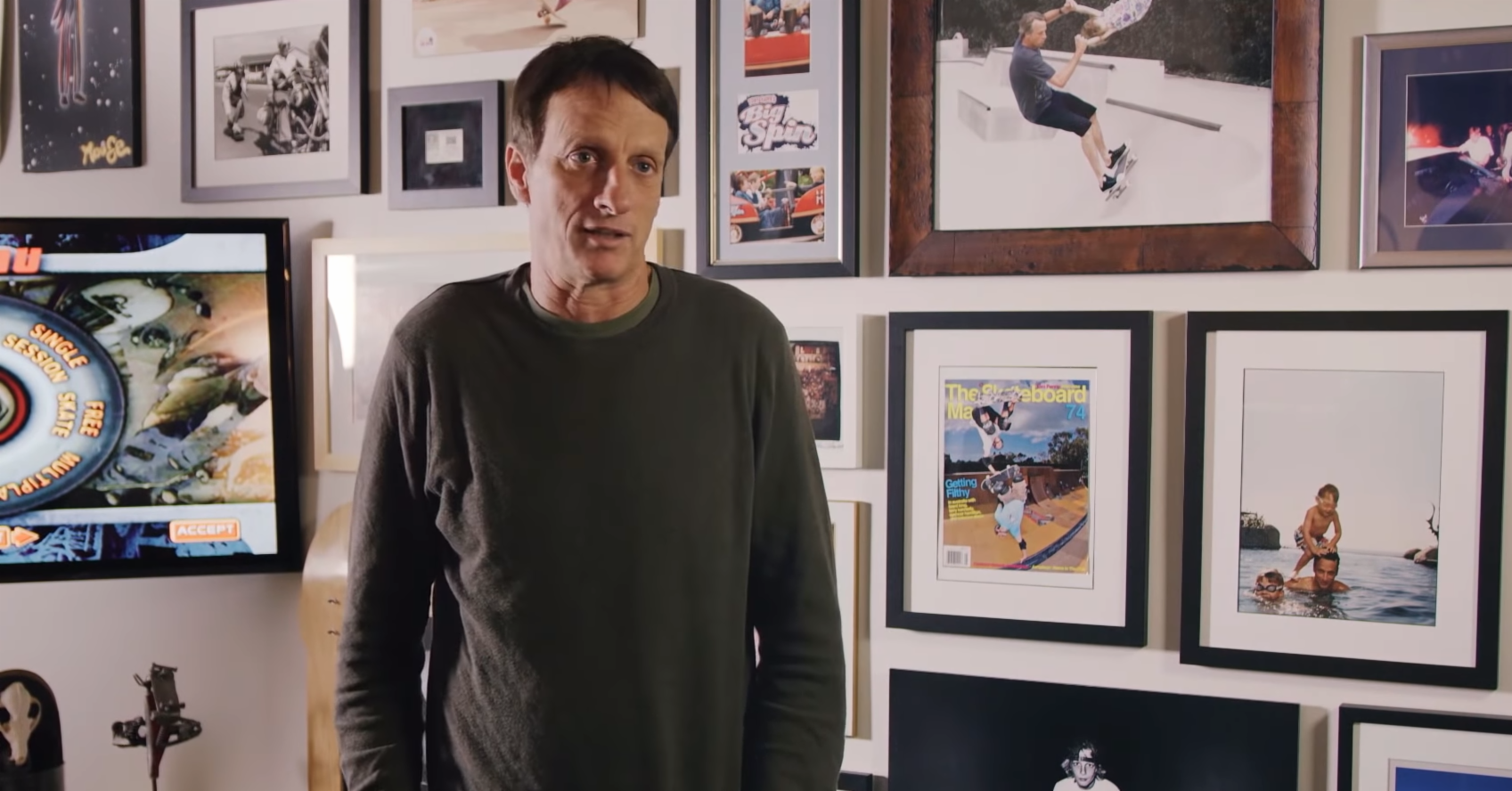 D'Amato Productions
Presented by T1
From film festivals to art openings, check out these cultural happenings around the country.
The Mammoth Film Festival
The Mammoth Film Festival, which takes place February 27-March 2, was launched three years ago by Hollywood producer duo Tanner Beard and Tomik Mansoori. But this year, the rising film festival has established itself as a truly buzzworthy event.
Actors, pop icons, and producers come together to showcase their latest projects to each other in an intimate mountain town at the backdrop of LA. Among the stars in attendance will be Ashley Greene, Ed Westwick and skateboarding legend Tony Hawk, who will be featured in Pretending I'm a Superman, a documentary about the rise of skateboarding and the Tony Hawk's Pro Skater video game franchise that's set to debut at the festival on February 29. 
Although not intentionally organized for commercial reasons the way other film festivals are, Mammoth's intimacy and prodigious talent level have attracted a swelling audience that doubles each year.
Now in its third year, the festival is anticipated to break record attendance levels and has a monster schedule of world-premiere films and celebrity-hosted events lined up. To get tickets, visit www.mammothfilmfestival.org. 
Elio at Wynn Las Vegas 
Just a stone's throw away from Mammoth Lakes in Las Vega, another emerging attraction is attracting worldwide attention. Celebrity restauranteur Santiago Perez- known for the famous Mexican hotspot Cosme in New York is now aiming to launch Las Vegas's first ever high-end Mexican restaurant with Elio, which will have prime positioning at the Wynn. 
Also, Perez and celebrity chefs Enrique Olvera and Daniela Soto-Innes are launching Damian in the Arts District of Los Angeles. "For so long, Mexican food has been considered cheap or unhealthy, but there's so much more to it," Perez said. It's expected to open in late March.
The Rise of the Gentleman DJ at Wall Lounge Miami
Wall Miami (the storied nightclub at the W Hotel in South) has made headlines recently in Ocean Drive and Elite Luxury News thanks to the club's notably dapper resident DJ Pietro Pizzorni. 
Unlike most house music deejays, Pietro looks as though he came straight out of a James Bond movie, rocking tailored three-piece suits and driving vintage motorcycles and classic cars.
The combination of his gentleman aesthetic and melodic electronic music has created a unique new lane in the house music world, one that has rocketed Wall Miami to the headlines and landed Pietro tour gigs at Tomorrowland in Belgium and The Resistance Tour in South America. 
Rapper Will Roush Promotes Healthy Living in 'Water and Condoms'
The upcoming Coachella Music Festival could be a turning point when it comes to conscious music that encourages listeners to take better care of themselves.
According to statistics gathered by Rolling Stone, last year's Coachella festival saw an alarming amount of concertgoers leaving with an STD or experiencing dehydration due to the desert heat. Adding to the risk that music festivals naturally pose is a spike in the popularity of musicians who glorify the use of drugs and elevate an unhealthy lifestyle.
No one understands these dangers more acutely than New York City-bred rapper Will Roush. Ahead of his peers in music, Roush is taking matters into his own hands and doing something about it.
He believes there are plenty of health crisis to contend with. Roush is all about encouraging young people to be alert to the state of their health.
Roush's song "Water and Condoms," produced by Jack Dine, gives a playful yet serious tone that sheds light on the ever-rising issues at hand. The song originally surfaced in 2018 on the Rapper's Spotify and Soundcloud channels, and the uncanny rise of health epidemics brought this tune to attention.
Many authorities in both the music space as well as social healthcare view "Water and Condoms" as an important messaging vehicle for today's youth to heed. Find more of his music and art on Spotify, iTunes or Soundcloud and tune in to his content via Instagram Will Roush (@waterwill).
A New Movement in Contemporary Art Explores The Modern Psyche
Although most contemporary and street art has taken on modern issues such as social media, climate change, and politics, we often to look towards previous generations in order to find artists who tackle the deep and emotional side of humanity.
Artists such as Salvadore Dali and Paul Klee immediately come to mind. Yet, in 2020, many new rising artists are making a case for the examination of the modern psyche. Among them is the prominent Mexican painter Manuel Flores, who calls himself Mafloku.
For the last two years, Mafloku has been busy creating visual fairy tales which offer clues into the collective modern psyche.
Painted in watercolor, his scenes at first appear light and airy, but upon closer inspection, they carry more depth.
Indeed, his images are both innocent and vaguely malevolent.

Mafloku offered insights into his worked when asked to expand on his process. 
"The only thing I do is let the ghosts we all have inside speak in color. I would define my paintings as postcards from the imagination, they're the voice of quite a few thoughts that I think haunt us all, but only some give outlet to. In my opinion the style is innocent, nostalgic and melancholic."
His images resonate because they reveal something about the innocence and violence of the world that we inhabit. In fact, childhood, which is a running theme throughout Mafloku's work, is strikingly apt. Childhood as we once understood cannot be viewed as it once was; no longer can we say that children reside in a safe and carefree universe.