Tove Lo Goes Topless and 5 Other Amazing Things We Saw At NYC's Governor's Ball
This was one helluva party.
This past weekend, droves of crop top-clad festivalgoers invaded NYC's Randall's Island for the seventh annual Governors Ball Music Festival. Over the course of three days, more than 60 musical acts and 150,000 fans came together in one massive, glitter-covered celebration of music, and we were there to bring you the highlights. 
1. Tove Lo went topless
Leaving virtually nothing to the imagination, the 'Lady Wood' singer writhed across the Gov Ball Honda stage to hits including 'Cool Girl', 'Habits' and 'Talking Body'. Rocking a tight yellow two-piece, the pop star got thousands of excited fans dancing and even brought out Sunday headliner Wiz Khalifa, but not before showing off almost everything her mama gave her. Flashing her boobs to the crowd, Tove Lo quickly gave new meaning to her album title Lady Wood. 
" tml-render-layout="inline
2. Charli XCX got low 

The former Maxim cover girl boom-clapped her way onto the Gov Ball stage surrounded by cleavage-baring dancers aplenty.  Boasting cheek-baring booty shorts and matching crop top, the pop princess played classic hits, including 'Break the Rules' and 'I Love It', making the crowd go wild.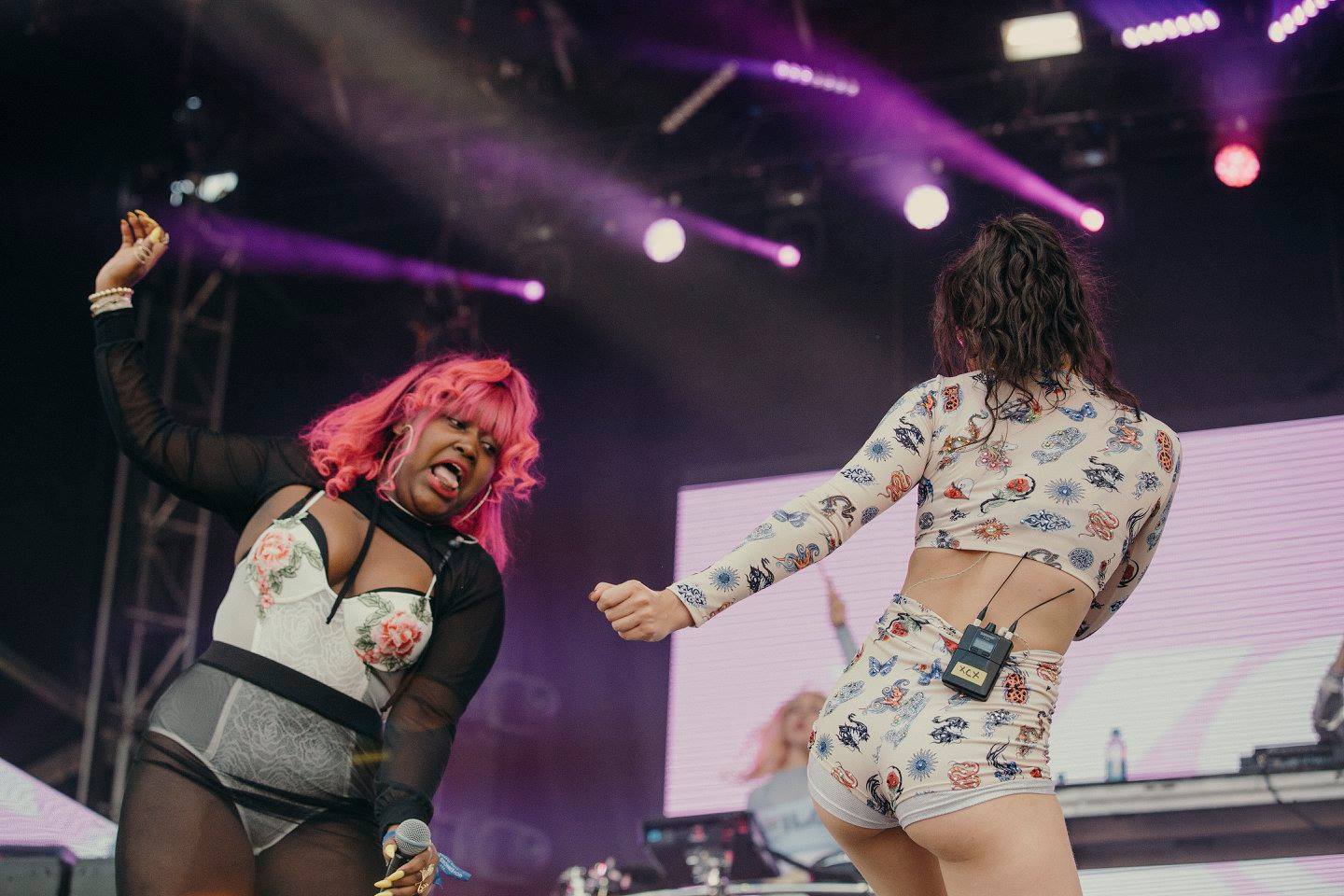 3. Chance the Rapper fired up the crowd 
Chance the Rapper wasted no time turning his performance into an all-out party. Rolling in on a motorbike to his song "Mixtape", the Chicago rap superstar took the audience to church with popular tracks including "Blessings", "Angels", "Smoke Breaks" and "Same Drugs." Dancing as if he was electrified by his own music, the rapper even brought out good friend and collaborator Francis and the Lights, to perform "May I Have This Dance?" 
4. Wu-Tang Clan totally crushed it
Celebrating the 20th anniversary of their sophomore album Wu-Tang Forever, the hip-hop legends delivered one nostalgic banger after the next over the course of 75 minutes. Comprised of RZA, Method Man, Raekwon, Ghostface Killah, GZA, Inspectah Deck, U-God and even Young Dirty Bastard (son of late WTC member Ol' Dirty Bastard), the Staten Island group took pause only to pop bottles of Champagne atop one another, and even brought out Redman for a much welcomed reunion. 
5. Childish Gambino smokes a blunt
It's been a very big year for quadruple threat Donald Glover. After winning a Golden Globe Award for his hit television series Atlanta, dropping new album Awaken My Love! and becoming a father, Glover took the stage as Childish Gambino for his only live performance of the year. Gliding across the stage with ease, Gambino took time out of his performance to not only encourage fans to "turn the f*ck up," but to also casually light a fat blunt. "I love good weed," he noted. Same, Donald. Same. 
6. Phoenix drops the mic. Literally
 It's hard to properly articulate how fucking hard Phoenix rocked the house Saturday night. The French pop-rock quartet took the audience for a wild ride full of psychedelic lights, mirrors and eventually fireworks. While closing out with their biggest hit "1901", lead singer Thomas Mars not only ran into the crowd, but crowd-surfed his way back to the stage, only to take his microphone and break it into a million pieces. "The show is really over," he exclaimed.