Watch Bradley Cooper Sing and Lady Gaga Act in First 'A Star Is Born' Trailer
Who knew?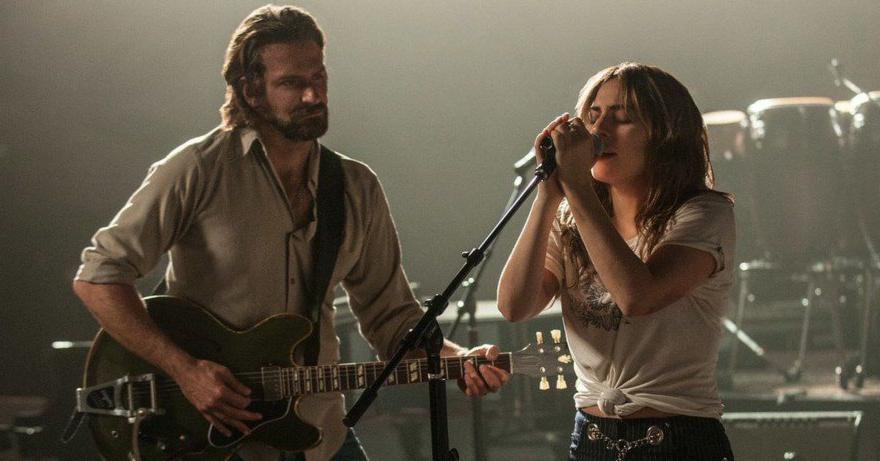 Warner Bros.
Bradley Cooper's directorial debut, a long-gestating remake of A Star Is Born, has finally debuted its first trailer.
Cooper plays Jackson Maine, a country music star down on his luck until he discovers fresh talent (and love) in struggling up-and-comer Ally, played by Lady Gaga (who else?).
Our heads are spinning. Bradley Cooper can not only act and speak French… he can also direct and sing. That's really his voice you are hearing in the trailer.
Lady Gaga likewise proves her talents stretch further than most know, ditching her platinum hair and disco stick to play a timid small-town girl. She previously won a Golden Globe for Best Actress in American Horror Story: Hotel. 
The rest of the cast, rounded out by Dave Chappelle, Andrew Dice Clay, Sam Elliot, Halsey and Shangela and Willam from RuPaul's Drag Race, is similarly WTF-inducing. 
Dice, who plays Lady Gaga's dad in the movie (yep), has proven his dramatic chops before in Woody Allen's Blue Jasmine. 
He actually told Maxim back in 2017 a tearful scene he performed on set left both Cooper and Gaga in tears.
Yeah, he got emotional, and it wasn't just him. You could hear the cameraman sniffing. I'm not in the actor's studio, I just go raw emotion. I come up with things that are gonna trigger shit in me. Bradley was laying on the floor looking at playback and watching me, and I hear him sniffling. And Lady Gaga's in front of me with tears coming down her eyes. He took me over some giant actors, so I owed him that. If you're gonna give me that shot, I'm gonna be Babe Ruth for you. I'm gonna hit it out of the park. I could cry thinking about it, because I know what went on there.
Okay, this should be interesting. A Star Is Born hits theaters Oct. 5, 2018.