Aaron Paul Says 'Breaking Bad' Fans Should Re-Watch This Scene Before Seeing Netflix Movie
"I've never been more alone."
AMC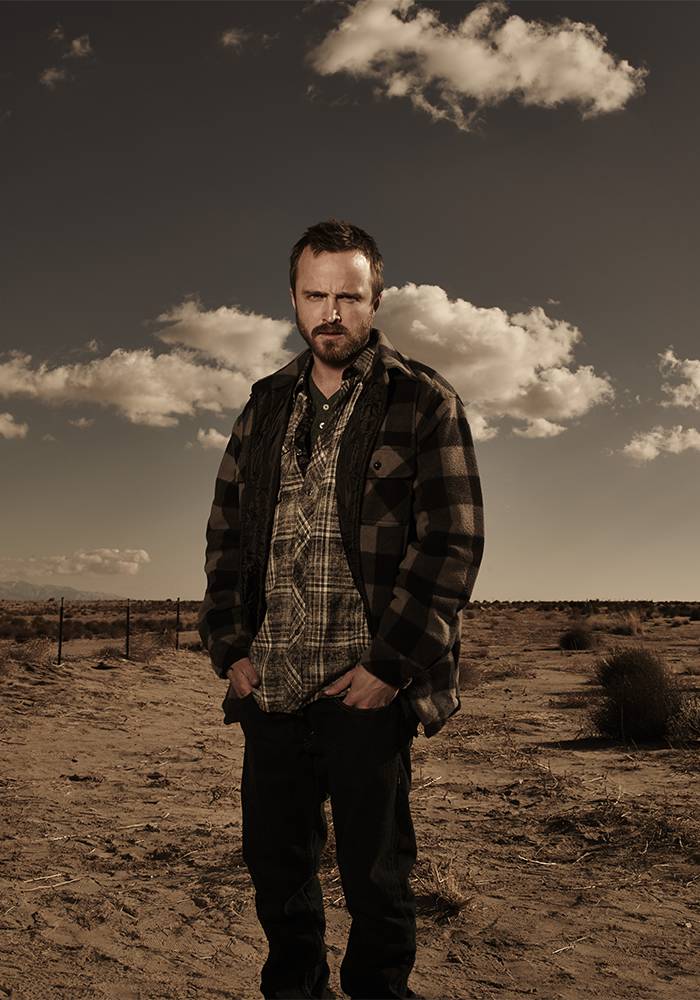 Aaron Paul acknowledged the reveal of his upcoming Breaking Bad movie via Twitter and helpfully clued fans in on one thing: His character, Jesse Pinkman, is probably not in a good place.
A teaser and the title of the mysterious flick, El Camino: A Breaking Bad Movie, were revealed August 25th after a Netflix goof led to the info leaking on Reddit. So Paul took to Twitter to advise excited fans on the best way to prep for diving back into that world.
https://twitter.com/aaronpaul_8/status/1165686413918167040
"Cats out of the bag," Paul tweeted, "and the bag is in the river. Here's a moment from Breaking Bad to slowly prepare you all for what's to come." He then embedded a tweet containing video of a scene from the third season of the show. It was from the episode titled "One Minute" and in it Jesse goes off on Walter White (Bryan Cranston) after the latter offers to make him a partner.
Pinkman rejects the offer and White is incredulous that he's turning down all the money. That's when the younger man explodes. "I am not turning down the money," he says, "I am turning down you! You get it? I want nothing to do with you." 
"Ever since I met you," he says, "everything I ever cared about is gone, ruined, turned to shit, dead. Ever since I hooked up with the great Heisenberg. I have never been more alone." 
"I have nothing!" Pinkman continues, his tone harsh and biting, "No one. Alright? And it's all gone! Get it? No, why would you even care? As long as you get what you want, right?"
It's a potent scene dramatically, the kind of thing Breaking Bad fans lived for. 
In this context, it's also pretty cryptic. Is Aaron Paul advising fans to watch it in order to prep them for where his character is emotionally when the movie airs? Or is he simply pointing out the obvious when it comes to a wanted man on the run: "I have never been more alone."
There's no way to know at the moment. But fans will find out when El Camino: A Breaking Bad Movie streams on Netflix beginning October 11, 2020.