Adam Sandler Drops Hilarious 'Sleep It Away' Quarantine Music Video
The Sandman's latest "quarantune" features raps about life in lockdown, napping with Shaq, and watching ESPN's "The Last Dance."
Instagram/@adamsandler
Adam Sandler just dropped another absurdly enjoyable "quarantune" that many of us on lockdown will likely appreciate. 
While Sandler's "Quarantine Song" served as an uplifting salute to front-line healthcare workers, his new "Sleep It Away" is a relatable rap about the mundane, nap-filled routines during lockdown life. 
"Wake in the morning, get up on my feet. Dress my arms and legs, then fall right back asleep. Wake up a few hours later, start to toast some bread. Pull it out, butter it up, then go back to bed." 
Things get a little weirder when Sandler starts describing dreams of piloting spaceships, evading aliens, a snooze on Shaq's chest, the end of the coronavirus pandemic, and finishing ESPN's hit Michael Jordan-era Chicago Bulls docuseries The Last Dance.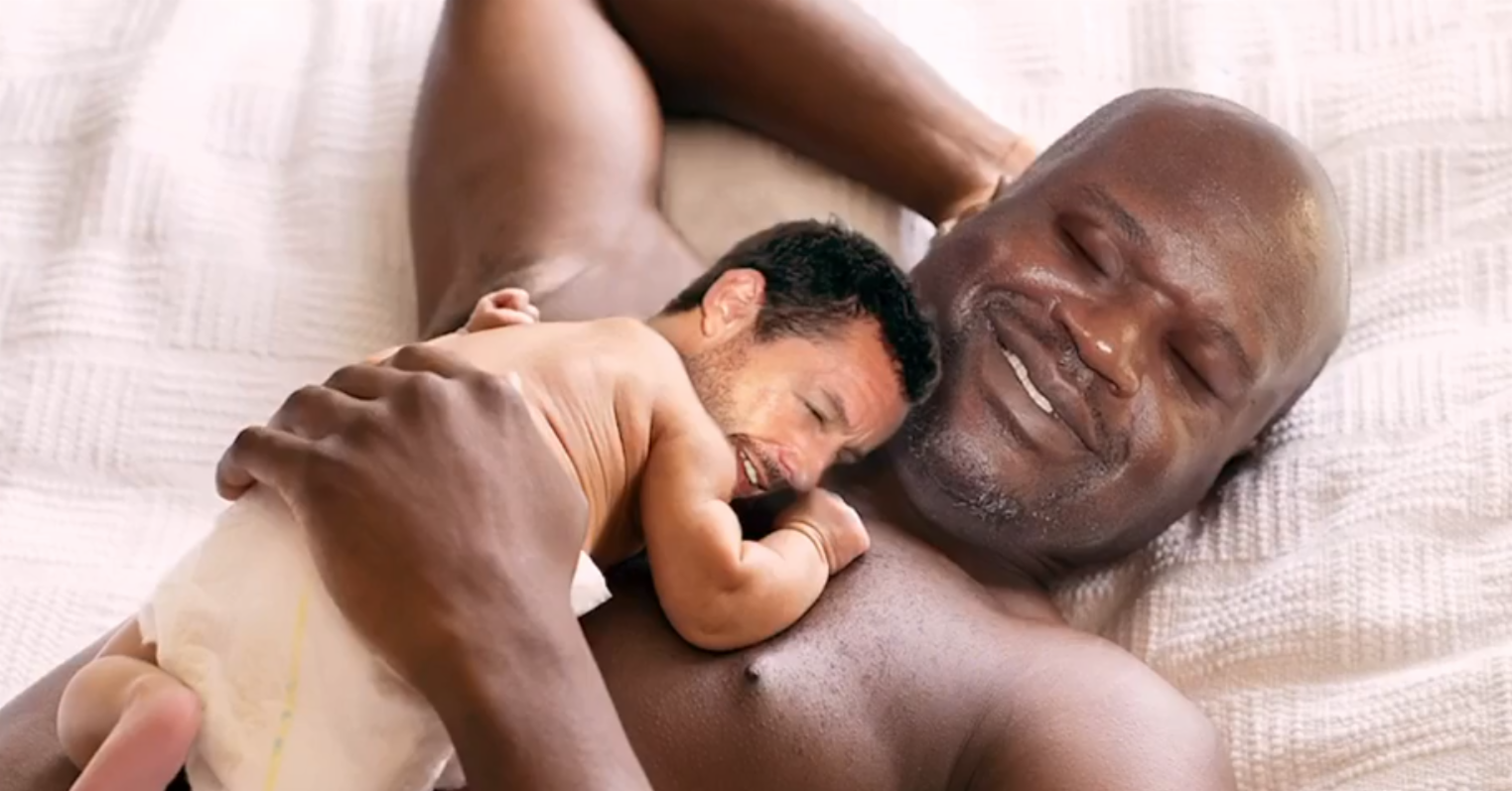 The video ends with a kind message to viewers that reads, "Our hearts are with you all. Love, the Sandler Family." Watch it above.