Adam Sandler Vows to Make His Worst Movie Ever After 'Uncut Gems' Oscar Diss
"I'm going to come back and do one again that is so bad on purpose, just to make you all pay."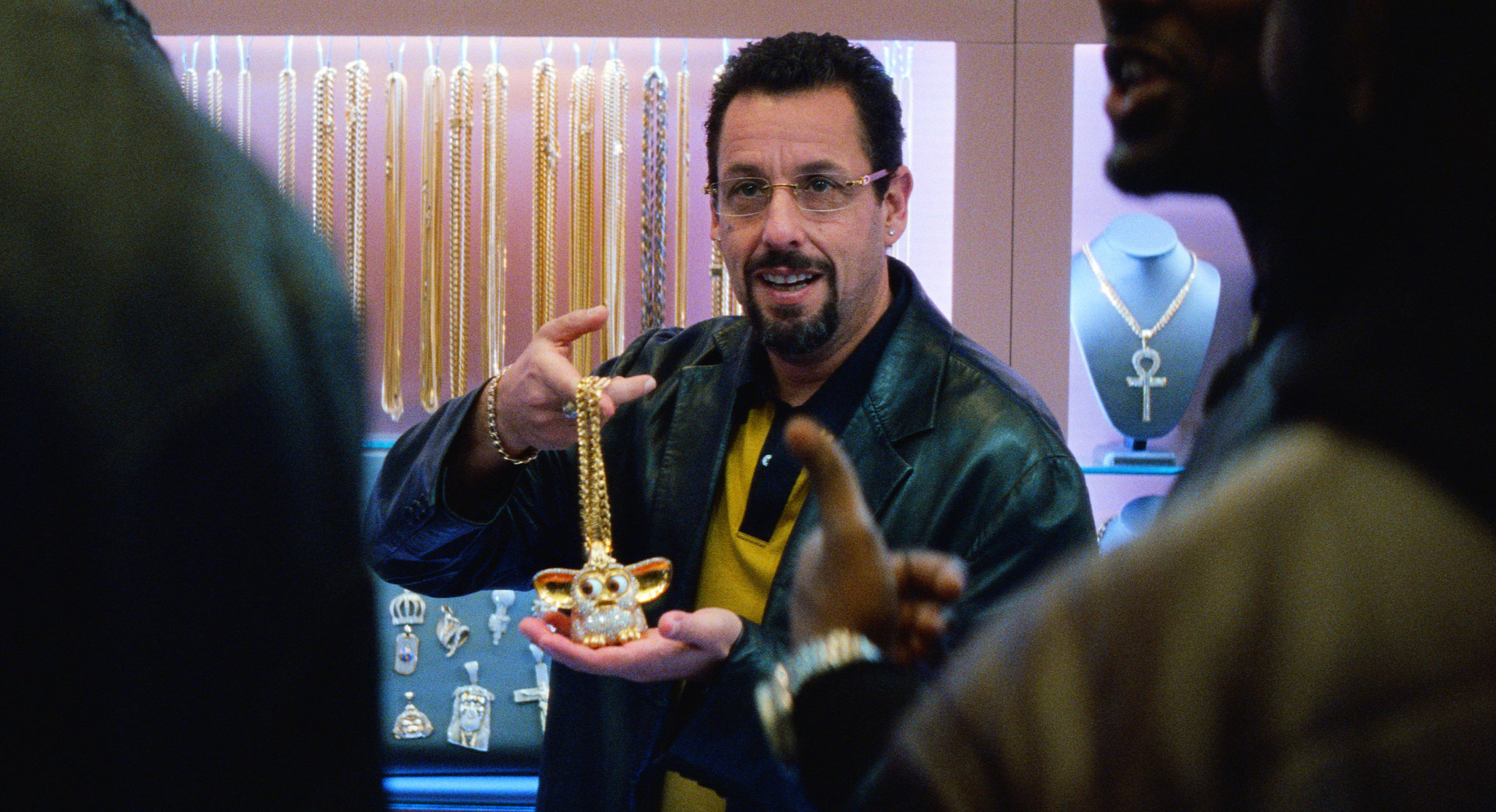 A24
Adam Sandler could be going from the most critically-acclaimed role of his career in Uncut Gems to his worst movie yet, if he keeps a joking promise he made to Howard Stern last month.  
During a December interview with Stern, Sandler, 53, promised to make an epic cinematic bomb if he didn't win an Oscar for his widely-acclaimed turn in Uncut Gems.
"If I don't get it, I'm going to come back and do one again that is so bad on purpose, just to make you all pay. That's how I get them," Sandler said, per the New York Post. 
Alas, The Sandman, who won critical acclaim from critics, audiences and even three-time Oscar winner Daniel Day-Lewis with his gripping portrayal of a hustling jeweler with a sports betting addiction, was controversially snubbed by the Academy when the Best Actor nominees were recently announced. 
But the funnyman behind lowbrow comedy classics like Happy Gilmore and Billy Madison, who previously won dramatic raves for his role in Paul Thomas Anderson's Punch Drunk Love, seemed to take it all in stride on Twitter. Sandler, whose real-life wardrobe consists mostly of t-shirts and baggy basketball shorts, said he was thankful for not having to wear suits to awards shows. 

Bad news: Sandman gets no love from the Academy.
Good news: Sandman can stop wearing suits.
Congrats to all my friends who got nominated, especially Mama. pic.twitter.com/o1Ep3E7GRB

— Adam Sandler (@AdamSandler) January 13, 2020
He also congratulated Kathy Bates, who played his "mama" in the 1998 comedy The Waterboy and was nominated for best supporting actress for her role in Clint Eastwood's Richard Jewell.
Bates replied by saying, "I love you my Bobby Boucher!!!" — a reference to his The Waterboy character — and adding, "You was robbed!! But Mama loves you!!!"
"I learned a new urban slang word for you! You da GOAT!! Not the one we eat at home, Son," she wrote.