A.J. Styles Makes History as the New WWE Champ
Will John Cena be his next victim?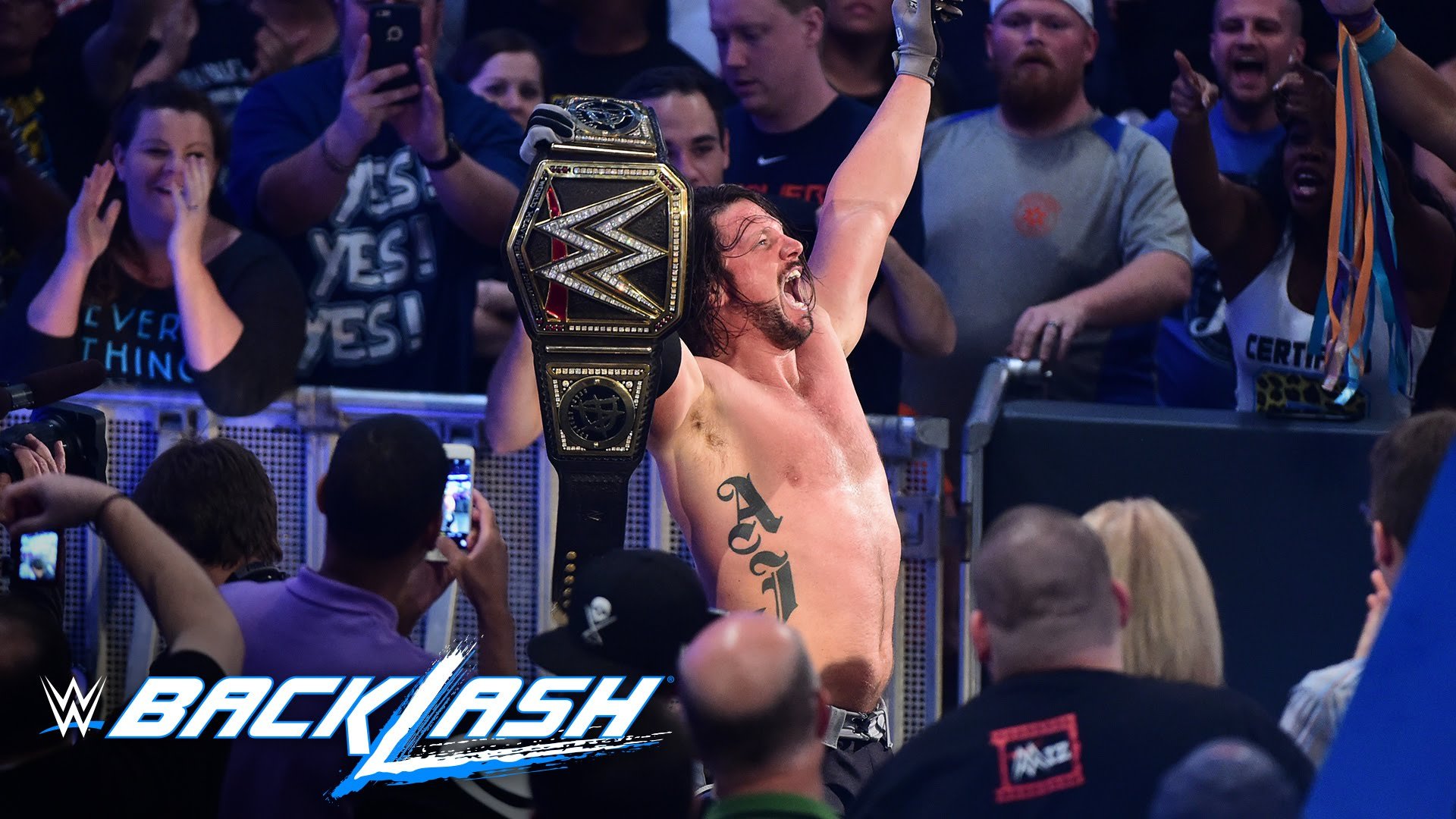 Eighteen years into his professional wrestling career, A.J. Styles can finally call himself WWE World Champion. That's no small thing for The Phenomenal One, who is now the first pro wrestler to ever hold world championships in the world's three top wrestling promotions—WWE, TNA and New Japan Pro Wrestling. 
Styles' win over Dean Ambrose at WWE Backlash was a high-flying back-and-forth affair that ended with a bit of controversy. With the referee's back turned, Styles kicked Ambrose in his junk. Then he hit the champ with the Styles Clash, his finishing move, and pinned him for the three count.
Styles' victory has been hailed as a shrewd move on the WWE's part, as it continues to reward big-time performers regardless of how new they are. Styles hasn't even been wrestling in the WWE for a year, but he's easily been the most entertaining performer in that time. His recent heel turn has been enthusiastically received and set up something wrestling fans have been pining for since the mid-aughts—a championship match-up with John Cena. 
If that match happens, Styles vs. Cena will put even more history on the line. Cena is currently a 15-time WWE champion. If he nabs the belt one more time, he would tie Ric Flair with the most world titles in the history of wrestling.
Given all of that, and the history between Cena and Styles, some are calling a championship bout between the two "inevitable." Just who would come out of top of such a match is unclear. Would it be the 39-year-old WWE legend who's one title run away from history, or the 39-year-old WWE newcomer who's pumping some much needed energy into the promotion? We'll just have to wait and see.