Here's Your First Look at 'Community' Cutie Alison Brie's '80s-Tastic Female Wresting Series 'GLOW'
Gorgeous lady indeed.
(Photo: Netflix)
You don't need to teleport to the '80s to relive the golden age of spandex.
A new Netflix series starring Alison Brie, GLOW, is set in the Lycra-loving world of '80s female competitive wrestling. 
Based on a short-lived '80s TV show of the same name, GLOW (aka Gorgeous Ladies of Wresting) follows Ruth Wilder (Alison Brie), a struggling actress in Los Angeles (a familiar story). But Wilder soon finds a new path to stardom far less travelled by—in the wrestling ring.
Netflix just dropped new images of Brie in her wrestling getup, and we seriously cannot wait to bing watch this thing.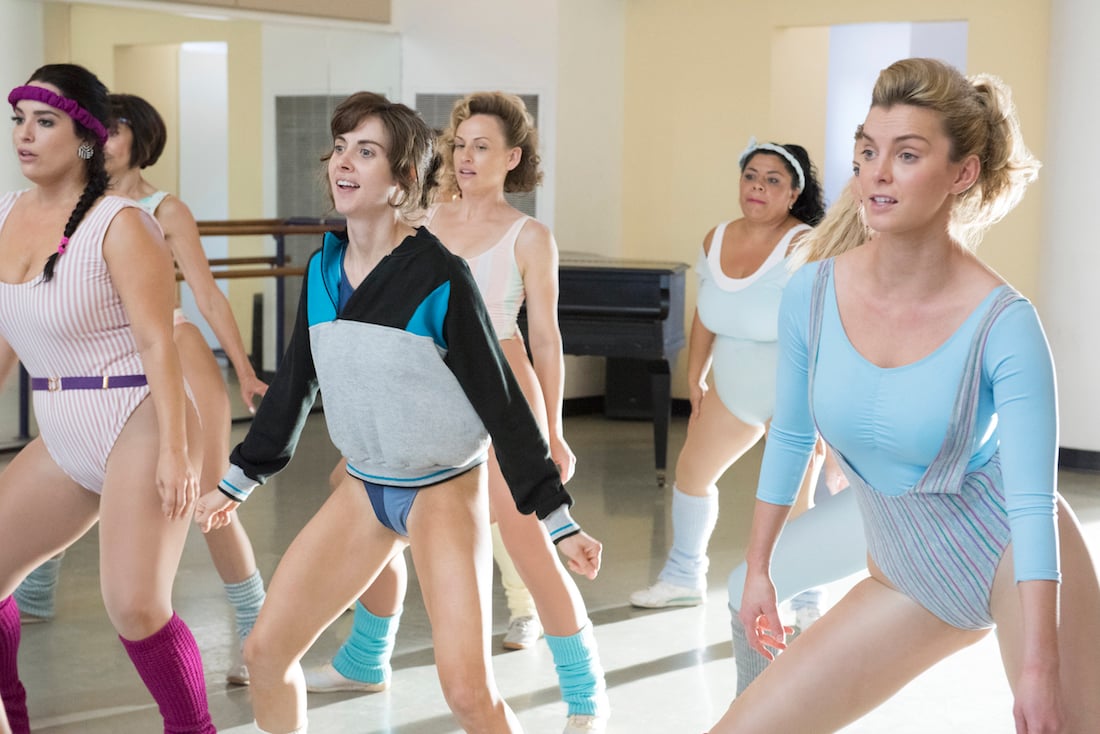 GLOW is created by Liz Flahive (Homeland, Nurse Jackie) and Carly Mensch (Nurse Jackie, Orange Is The New Black, Weeds). Betty Gilpin plays a rival wrestler, and Marc Maron plays the ladies' coach.
GLOW debuts June 23. Above, check out a brief teaser, which could very easily be an '80s spandex commercial.