All Hell Breaks Loose in the Ultra Gory Season 2 Trailer for 'Ash vs. Evil Dead'
Watch as our chainsaw-wielding hero utters the phrase "spicy man meat."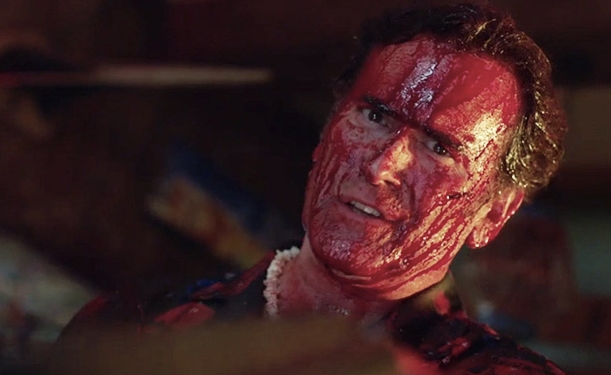 You know a trailer has to be good if it's deemed "too gory for Comic Con." But just how gory, you ask?
Check out the blood-spattered new trailer for the latest season of Ash vs. Evil Dead, which sees the titular Hawaiian-shirt wearing hero's vacation put on hold as the demonic forces he believed to have escaped return for round two. 
Ash, along with new comrades Kelly and Pablo, are forced to head from Florida to his hometown of Elk Grove, Michigan for an unlikely alliance with the Necronomican Ex-Mortis stealing Ruby (Lucy Lawless). But don't think Mr J. Williams wants to put up with any of her antics.
"I need to be back in Jacksonville on my second keg of beer, and putting my spicy man-meat into a mother-daughter sandwich," he states in the footage.
Hope you're hungry – Ash vs. Evil Dead hits Starz this October.