Watch The Intense New Trailers For Netflix Documentary 'Amanda Knox'
Did she or didn't she?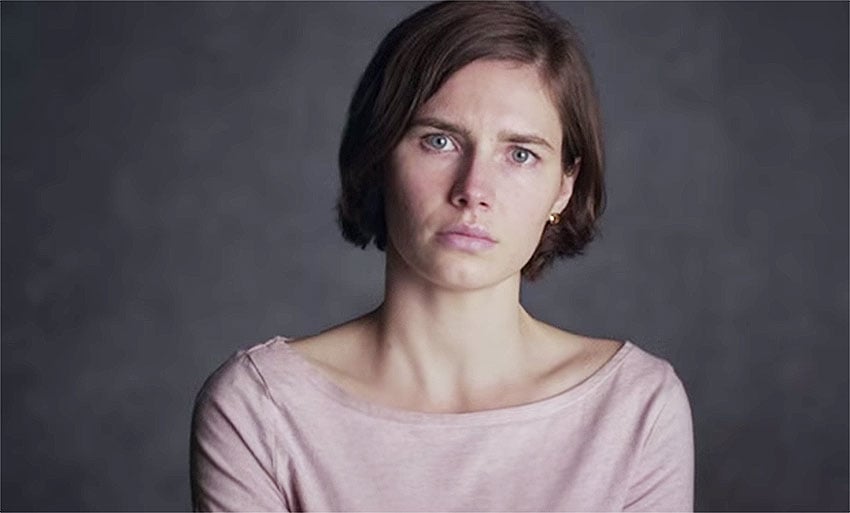 Netflix has been brilliant in picking up works other networks were wary of taking on. The latest instance was the smash summer sci-fi/horror series Stranger Things, and before that the stunning true crime documentary series, Making a Murderer. With the release of two trailers for the new crime doc Amanda Knox, the streaming giant may have another mega-hit in waiting.
Ever since her British roommate Meredith Kercher was found brutally murdered in November, 2007, Amanda Knox has been in the center of a white-hot spotlight. The documentary examines her case anew—and it was made with the full cooperation of many involved in the case, including Knox herself. Netflix's trailers present the basic nature of the case. One is titled "I believe her," the other, "I suspect her."
Italian and British press in particular were enthralled with the idea Knox, an attractive young American student, might have murdered her pretty roommate as part of some psychopathic sexual game-play that also involved Knox's Italian boyfriend, Raffaele Sollecito. Knox's diaries were published and her public behavior and sex life picked apart and closely examined. 
The American press, meanwhile, tended to present Knox as a bewildered innocent abroad, trapped by a corrupt legal system—which was personified by prosecutor Giulio Mignini, who also participated in making the documentary series. 
Knox and Sollecito were found guilty of Kercher's murder in 2009 then acquitted and released from prison in 2011. A 2013 retrial found the pair guilty again, but in 2015 Italy's supreme court finally acquitted Knox and Sollecito for good. 
These twin trailers hint that the series Amanda Knox will show that for Knox, the trials may never truly be over.
h/t Daily Mail