Ana De Armas Is Marilyn Monroe In First Netflix Trailer For 'Blonde'
The NC-17 movie is based on a best-selling book by Joyce Carol Oates.
The first trailer for Netflix's much-hyped NC-17 Marilyn Monroe biopic Blonde is here, and it's the best look yet at Ana de Armas as the legendary sex symbol.
Based on the bestselling novel by Joyce Carol Oates and directed by Andrew Dominik, the stylish black-and-white clip seeks to reimagine the complicated life of Monroe by "blurring the lines of fact and fiction," at least according to Neflix's official synopsis.
The stark, 66-second clip opens with Monroe crying while getting her make-up done. "Please come," she whispers. "Don't abandon me."
The teaser ends a short time later in the same spot, as she practices flashing a wide smile. The trailer also shows the 1950s-era icon walking the red carpet and striking a pose on the big screen, as well as more black and white imagery as she struggles to push through a crowd.
"Andrew's ambitions were very clear from the start — to present a version of Marilyn Monroe's life through her lens," de Armas told Netflix Queue. "He wanted the world to experience what it actually felt like to not only be Marilyn, but also Norma Jeane.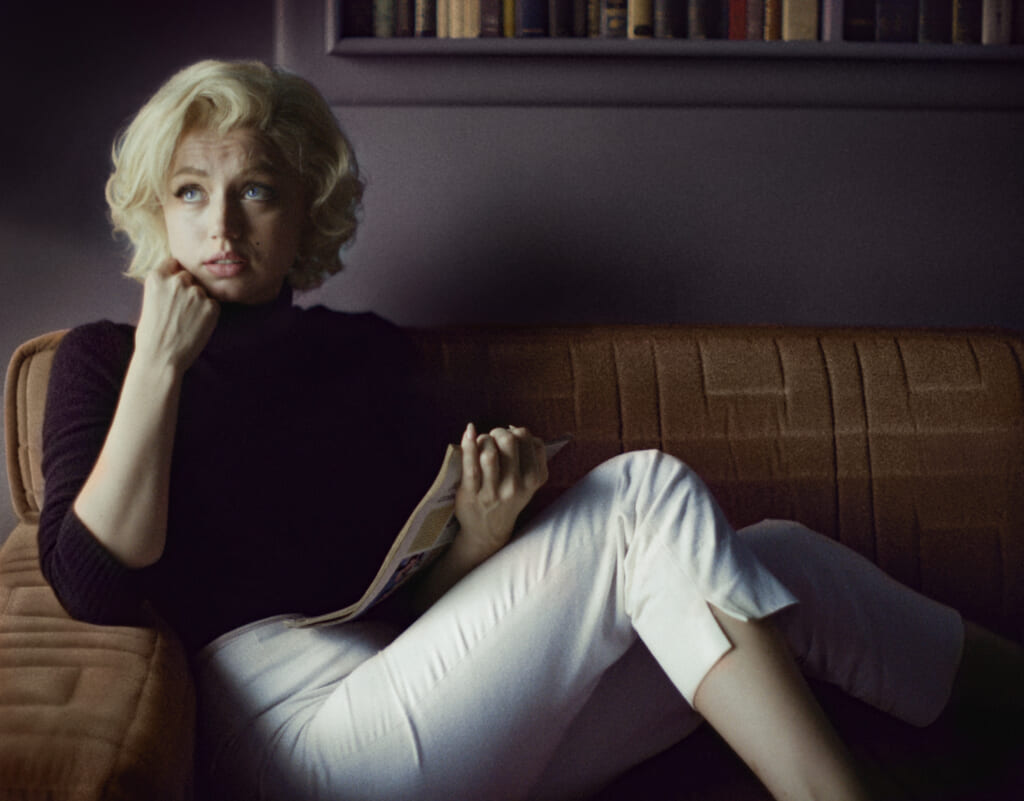 "I found that to be the most daring, unapologetic, and feminist take on her story that I had ever seen."
"It's a demanding movie," Dominik told Screen Daily in February. "If the audience doesn't like it, that's the fucking audience's problem. It's not running for public office. It's an NC-17 movie about Marilyn Monroe, it's kind of what you want, right? I want to go and see the NC-17 version of the Marilyn Monroe story."
The Cuban-born de Armas recently starred in No Time To Die and the erotic thriller Deep Water. Her buzzed-about turn as Monroe hits Netflix on September 23.
Watch the first official teaser trailer above.