Russian UFC Fighter Anastasia Yankova Shared Some Brutal Before-and-After Photos
Ouch.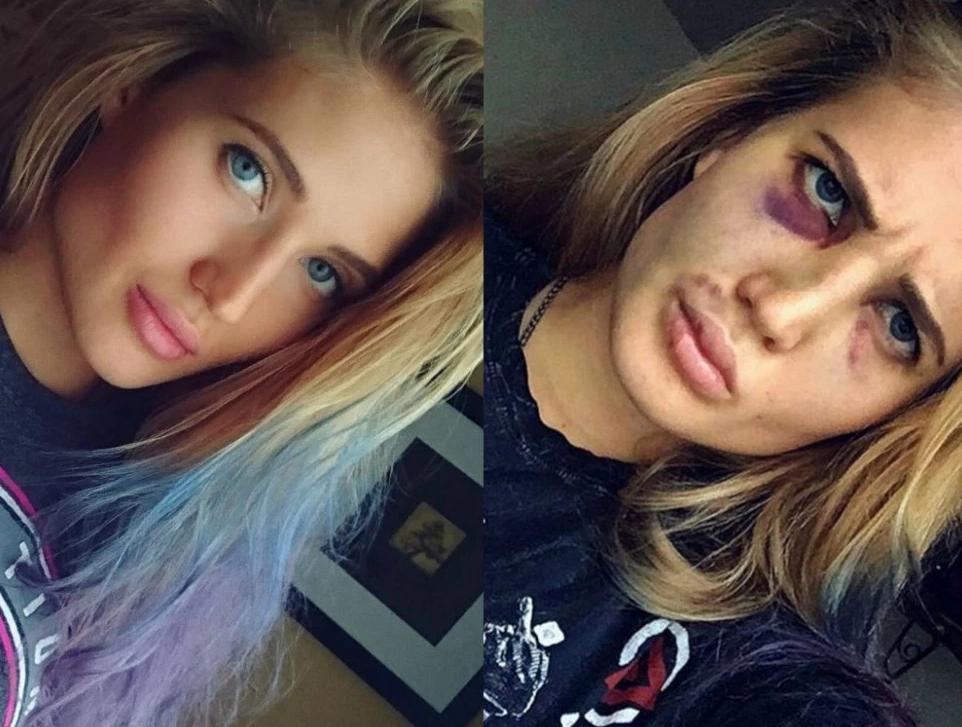 Sometimes it's easy to forget that famous UFC beauties like Ronda Rousey and Miesha Tate have those impressively chiseled bods because they've trained for all-out war come fight night.
So when former Bellator fighter Anastasia Yankova posted photos following her victorious UFC debut against Veta Arteaga of her battered face along with a photo of her unscathed pre-fight mug, it went totally viral and reminded everyone of just how brutal the MMA game can be for female fighters–even successful ones.  
https://www.instagram.com/p/BKoZNbahn3Xhttps://www.instagram.com/p/BKmx2XXB9do
It just goes to show these badass beauties take serious punishment to make a living, and sometimes they're damn proud to show it off.

https://www.instagram.com/p/BKYtFpSh7Sbhttps://www.instagram.com/p/BKes6HFhYZShttps://www.instagram.com/p/BKe2NamhFodhttps://www.instagram.com/p/BKWZmFlB4Xl