Anthony Bourdain Is Now A Jiu Jitsu Champion
The badass 'Parts Unknown' host just won a martial arts competition.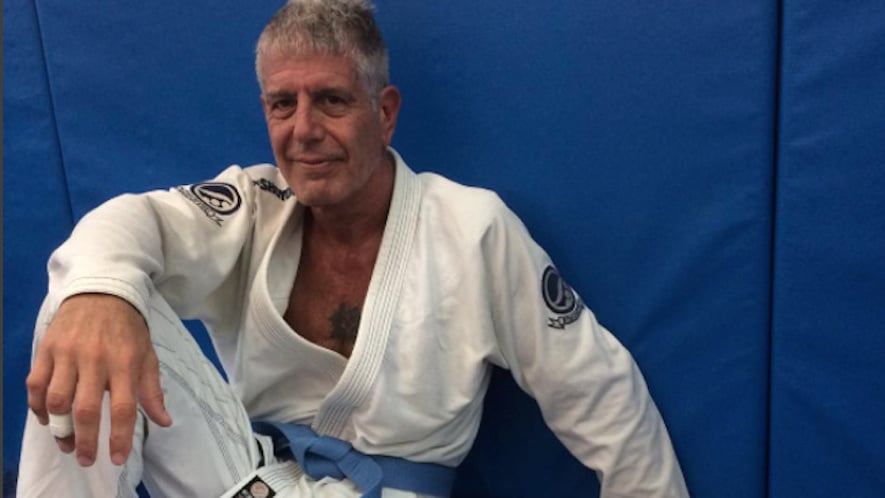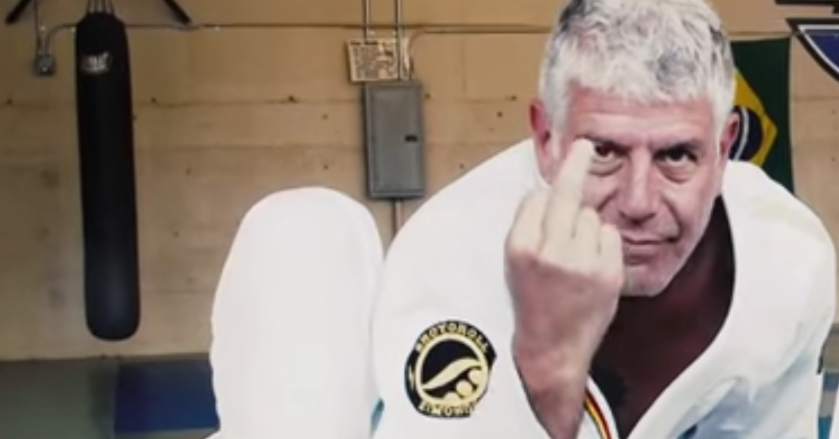 Fifty-nine year old chef, author, traveler, drinker and TV star Anthony Bourdain is known for, among many other things, fighting off addiction in his younger years. Now, in his advanced age, he's become addicted to fighting. 
Bourdain has been in love with Brazilian jiu jitsu since his wife , a BJJ master, finally convinced him to give it a shot in 2014. He was immediately taken with it. As Bourdain told Charlie Rose in December of that year, it quickly became an "obsession."
"It's the last thing in the world I could have ever imagined wanting to do or enjoying," he said. But "it appeals to some part of my brain that I haven't visited before."
On Saturday, Bourdain took the skills he's learned training at the Renzo Gracie Academy to his first competition, the BJJF New York Spring International Open Championship. This is how it ended.
Bourdain's devotion to jiu jitsu is so intense, the Jiu Jitsu Times notes, that he often finds gyms where he can train while filming his popular CNN show Parts Unknown. Here's proof. It's a video of Bourdain helping BJJ "cult hero" Kurt Osiander demonstrate a move while in San Francisco filming for his show.
By the way he gets manhandled, Bourdain clearly still has a lot to learn. But that is why he loves BJJ so much. As he told Charlie Rose, one of the great joys of BJJ is the, "incremental tiny satisfactions of being a little less awful at something every day."