Remembering the Beautiful Vulgarity of Blowfly
Clarence Reid is gone, but the gloriously dirty oeuvre of his alter ego, the sexually obsessed superhero Blowfly, lives on.
Clarence Reid (better known as Blowfly) passed away on January 17 at the age of 76. The legendary soul singer–turned–raunchy underground hero, rap's gleefully profane godfather, picked a bad week to die. Under-appreciated all his life — but for a small, devoted cult of hip hop historians and Dr. Demento fans — Reid succumbed to terminal liver cancer and organ failure while the cries of mourning for a better known music icon, David Bowie, were at their peak. 
But Reid, who died poor and largely unknown, made contributions to the music industry that are still reverberating today. He also left behind a body of work so exuberantly lewd and universally offensive, it liberated generations of rappers and, by extension, their fans to grapple openly with sexual content, sometimes in a disarmingly silly way.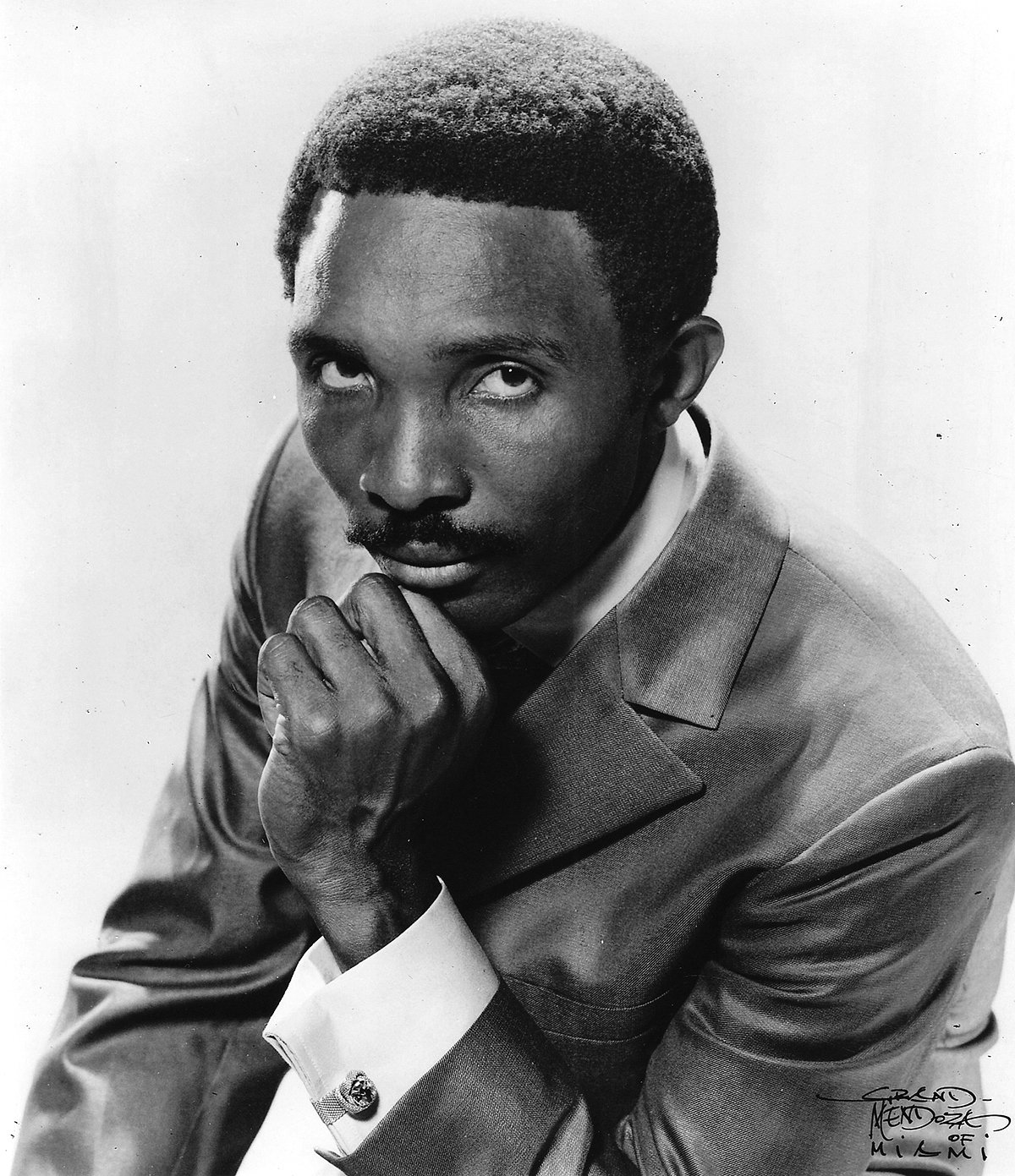 The first time I met him — while researching a book about Ol' Dirty Bastard — Clarence was sitting in the sparsely populated stands at the Miami Jai Alai in 2007, an antiquated den of small-time gambling and hard balls hurled at light speed. This was Blowfly's haunt. He knew the players — they nodded in his direction — and he was friends with the handful of regulars that could anticipate his cravings, some better than others. One person dropped off chips (Blowfly was pleased); another friend tried to unload a bag of M&Ms by leaving them on Blowfly's table without a word. Blowfly chased him down and explained that he hated chocolate: "It's brown and it looks like shit." His face was creased with worry, he was holding the package of candy with fingers crowned by extra long fingernails. He hated chocolate and he had no time for the social rigor it might require to pretend to love and accept the gift — he wanted it off his table.
He poured a tiny bit of coffee into a cup full of sugar, and asked me, "What's your sign?" I answered Scorpio, and he howled like Dracula, then sang portions of his zodiac album to me, a pornographic version of the song "Clean-Up Woman" that he wrote for Betty Wright in 1972. In this version — and in most of Blowfly's songs — innuendo and pretense were left behind. He sang straight-up filthy songs about syphilis, sucking and f*cking, and freaks — and he did it with a playful glee that defied obscenity. He gutted so-called dirty words of meaning until they were just sounds. Sitting in the stands, watching Jai Alai, it was hard to believe that Clarence was the same person as Blowfly — he sat, an elderly man in grey sweats and a cap, content to mark his sheet and place his bets like a bingo player at the old folks home.
But Clarence was different than the other Florida retirees, he had a gloriously dirty alter-ego that only he could animate. He began his career as a soul songwriter in the early-70s "Miami Sound" vein — he released three albums, including 1976's Dancin' With Nobody But You Babe, and wrote songs for artists like KC and the Sunshine Band, Sam & Dave, and Bobby Byrd. Then, in 1973, Reid released "The Weird World of Blowfly," an explicit spoof version of the same soul sound he had adopted as Clarence Reid. On the album cover, his superhero alter ego, Blowfly, was splayed in full regalia: tights, white briefs, a pair of wings and a wrestling mask. He sang funky, soulful absurd send-ups of various hits ("Shitting on the Dock of the Bay," "The Sperm Is Gone") at a time when the sexual revolution was still a few years off. His rendering of "Raindrops Keep Falling on my Head," for instance, began, "My baby keeps farting in face, I guess that means I got my face in the wrong place…" The album included detailed wailings about oral sex, blue balls, and gonorrhea, among various other bodily functions. It was funny and foul, and the first of 25 albums that Blowfly would release over five decades. Naturally, it was also controversial: For a time Blowfly's music was banned in the state of Alabama, and he was sued by the President of ASCAP for his ditty, "What a Difference a Lay Makes."
Blowfly was lewd on wax back when Tipper Gore was still a young psych student. And sometime in the seventies (the actual date is in dispute), Blowfly released what's regarded as one of the first rap songs ever recorded, "Rap Dirty." In spite of his niche genre, or maybe because of it, Blowfly's influence on hip hop at large has been enormous: his work has been sampled or emulated by Beyoncé, Wu-Tang Clan, DJ Shadow, Eazy-E, ODB, NWA, Ice Cube, Snoop Dogg, Jurassic 5, P.Diddy, 2 Live Crew, and Chuck D, as well as comedians ranging from Tracy Morgan to Dave Chapelle. 
Despite the admiration, he rarely saw royalties from his work, having sold the publishing rights to most of his catalogue. In 2014, Blowfly issued a call on Indiegogo: "I am Clarence Reid, Aka Blowfly," he wrote. "I am the godfather of Hip Hop, The Original Dirty Rapper and the Inventor of the Miami Soul Sound… I need your help so I can save my house from the Miami-Dade Tax Collector. They have a sale in place that would sell my house for $8699.33 to two banks. That is roughly 1/10 of what my house is worth. If they sell it, I will be homeless on September 4th."
He wasn't evicted but his issue was emblematic: there is no retirement plan for old rappers.
Blowfly, with his collaborator and manager Tom Bowker, toured relentlessly till the end. He would pack up his glitter-drenched cape and mask and bedazzled jogging suit emblazoned with a superhero "BF" logo, and unfurl them on stages worldwide. After Blowfly entered hospice last week, Bowker announced that his last album "77 Rusty Trombones" would be officially released next month. 
" tml-embed-width="560″ tml-embed-height="315″ tml-render-layout="inline
I drove Blowfly to a gig in Long Beach several years ago, for an article I wrote for Radar magazine. When I picked Reid up at the hotel, he was disoriented and alarmed. It was late, past 11 pm, and he was still in his civilian clothes. He shut the door, and a few minutes later, Blowfly emerged, a shimmering caped crusader. He had buckled on his knee brace and seemed like a different person. The man I'd met earlier in the day had quoted lengthy passages from the Bible and seemed mostly content to to eat Nilla Wafers and watch the Powderpuff Girls on TV. But, once onstage, he was electric, outperforming the strippers that flanked him. He was delighted by his devoted fans and growled dirty ditties into the night, eating up the attention. He signed off with his salutation of choice: a flash of two erect middle fingers pointing defiantly toward the sky.