Arnold Schwarzenegger Reveals He's Already Started Filming the 'Terminator' Reboot
He's back.
(Photo: TriStar Pictures)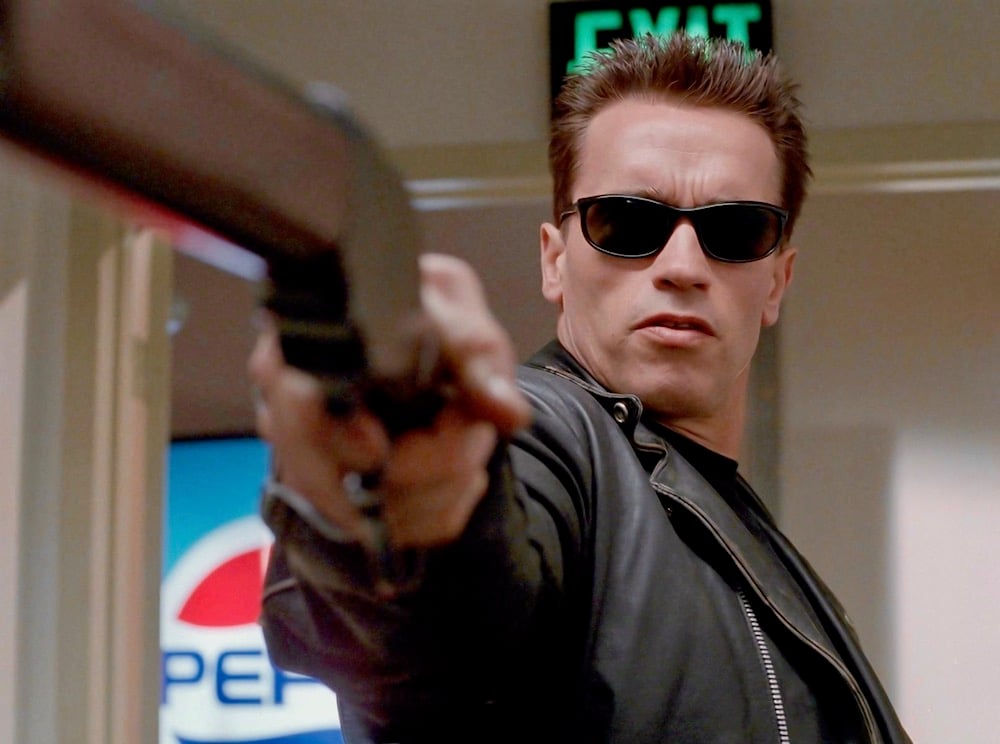 Production on the upcoming Terminator reboot, colloquially Terminator 6, kicked off in June, and there are already images circulating of Linda Hamilton back in action.
No leaked set photos have emerged of Arnold Schwarzenegger, but—true to his word—he's back!
In a video addressed to Prime Minister of Fiji Frank Bainimarama, the 71-year-old legend revealed he could not attend his Climate Action Pacific Partnership (CAPP) conference in Fiji as he was busy filming.
"Prime Minister Frank Bainimarama, I want to congratulate you for this great event, and I'm sorry I cannot be with you, but I'm currently shooting Terminator 6 and so this is why I'm not there," Schwarzenegger said.
"Otherwise, I would have been there because this is a terrific event and you have shown terrific leadership."
Directed by Tim Miller, the upcoming Terminator reboot will ignore every sequel after T2 and stars Arnold Schwarzenegger, Linda Hamilton, Mackenzie Davis, Gabriel Luna, Natalia Reyes and Diego Boneta. 
https://twitter.com/Jrnotjnr/status/1018857873630269441
It is slated for release on November 22, 2019.