Arnold Schwarzenegger Says He's Talked With Original 'Conan' Director For Sequel
The former California governor is once again ready to crush his enemies and see them driven before him.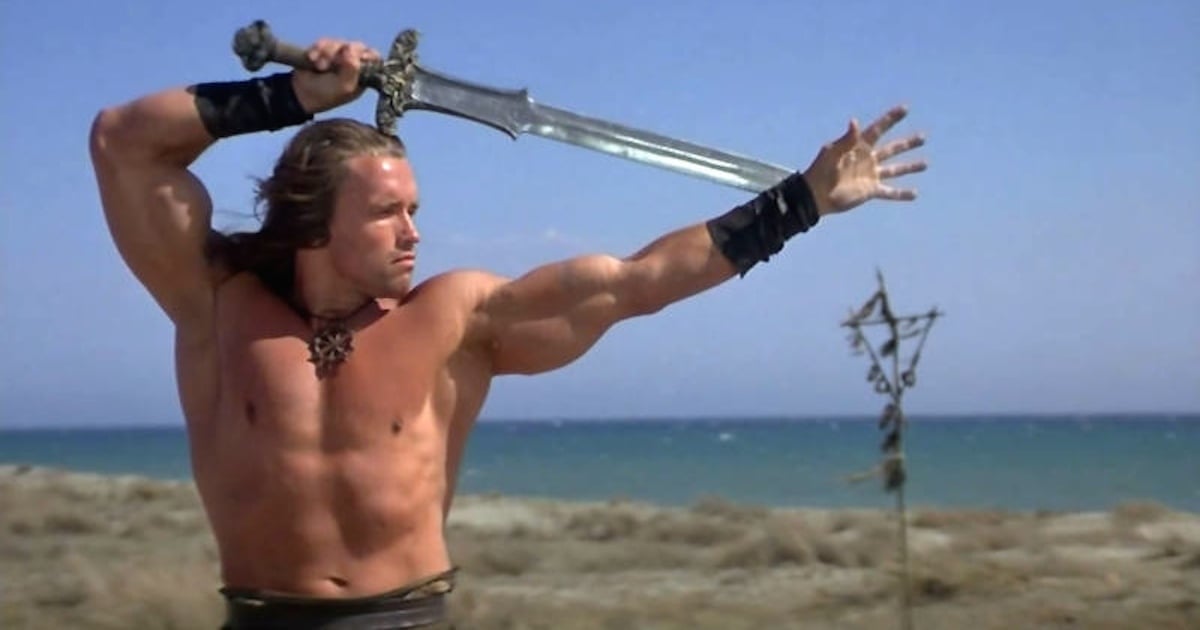 Arnold Schwarzenegger underwent major heart surgery between tapering off his political career and returning to acting, and it seems like that lit a fire under the action superstar. He's been about revisiting past roles since then—With the upcoming Terminator: Dark Fate and if we're lucky, he may finally pick up Conan the Barbarian's sword again.
He's made it clear that's a possibility, most recently in an Instagram post.
" tml-render-layout="inline
"Ran into John Milius at Silicon Valley Comic-Con," Schwarzenegger wrote in the caption. "Yes, I talked to him about his King Conan script."
If you've never heard about King Conan, here's the deal, from a 2012 Indiewire report:
…[John] Milius tried to return to the character in 2001 with a new script called "King Conan: Crown of Iron."

The film was a [big] hit when it arrived in theaters, and a sequel script was swiftly greenlit, but Milius wasn't asked to return. …

But fifteen years later, Warner Bros. picked up the rights for the character, and hired Milius to write and direct a new version, which was to have been called "King Conan: Crown Of Iron," and the Wachowskis, then hot off "The Matrix," were brought on board to produce. The film would have been a continuation of the earlier installments with Milius' 167 page script involving Conan siring a son, becoming king, and teaming up with his offspring to fight off a rebellion.

By all accounts, the script was unfiltered Milius, and it's surprising that it got as close to getting made as it did, but Schwarzenegger's decision to run for office as Governor of California pretty much kiboshed the project. Robert Rodriguez came on to direct the film after Arnie bailed, but without their star, Warners were reluctant to give a greenlight. 
Sounds like a hell of a project. 
https://www.youtube.com/watch?v=6PQ6335puOc
Schwarzenegger is 72 and probably as fit as he can be—he'd obviously be the only choice for the role hinted at in the script summary above. Who would play his son? 
The actor's son by his one-time maid, Joseph Baena, is 21 and on Instagram bills himself as an actor and athlete.
" tml-render-layout="inline
Baena is also pretty much the spitting image of his dad.
" tml-render-layout="inline
We're just saying, if lookalike son Michael Gandolfini can take on his late father James's Tony Soprano mantle, Joseph Baena might be wielding a Conan-style sword before you know it.
Men's Health reports Schwarzenegger has said the holdup is the rights holders to the character dragging their feet. 
Let's hope they get moving again, soon.