Lingerie-Clad Charlize Theron Kicks Ass and Hooks Up With a French Chick in This Trailer For 'Atomic Blonde'
The new spy flick from the 'John Wick' director looks incredible.
After giving us arguably the best action heroine of all time in Mad Max and shaking up the next Fast & Furious installment, Charlize Theron will kick some commies' teeth in for the Cold War-set flick Atomic Blonde.
The neon-tinged trailer for the spy film just hit the Internet, and it's a sucker-punch to the senses. It introduces us to Theron's sure-to-be-iconic character, Lorraine Broughton, undercover MI6 agent, as she is sent to 1989 Berlin to hunt down the killers of a fellow agent and uncover a missing dossier naming double agents.
There's also some stellar ass-kicking and Theron hooking up with a French chick, set to Queen's "Killer Queen" and featuring some "Blue Monday" by New Order. John Goodman and James McAvoy are in there too as fellow agents.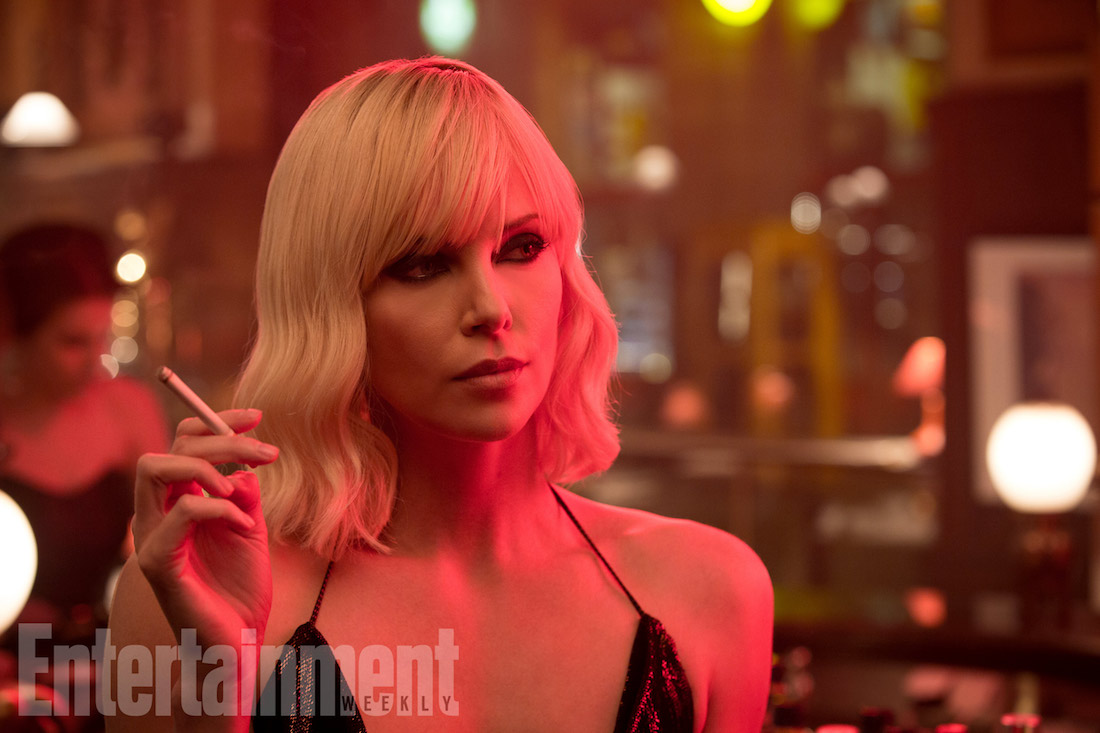 We've never quite seen a character or film like this. Still, the style is recognizable as it is directed by David Leitch, who co-directed the first John Wick film.
But Theron has just as much as a hand in the project as anybody. Aside from training four to five hours per day to learn MMA fighting for the role, she optioned the rights to the graphic novel on which it is based five years ago. 
"I hadn't seen another character like her out there," Theron told Entertainment Weekly. "She doesn't apologize for anything. We made her strong and feisty. She's cheeky. These were all things I responded to."
Atomic Blonde slams into theaters July 28.