12 Whiskeys That Are Even Better Than Pappy Van Winkle, And Way Easier To Find
These are killer.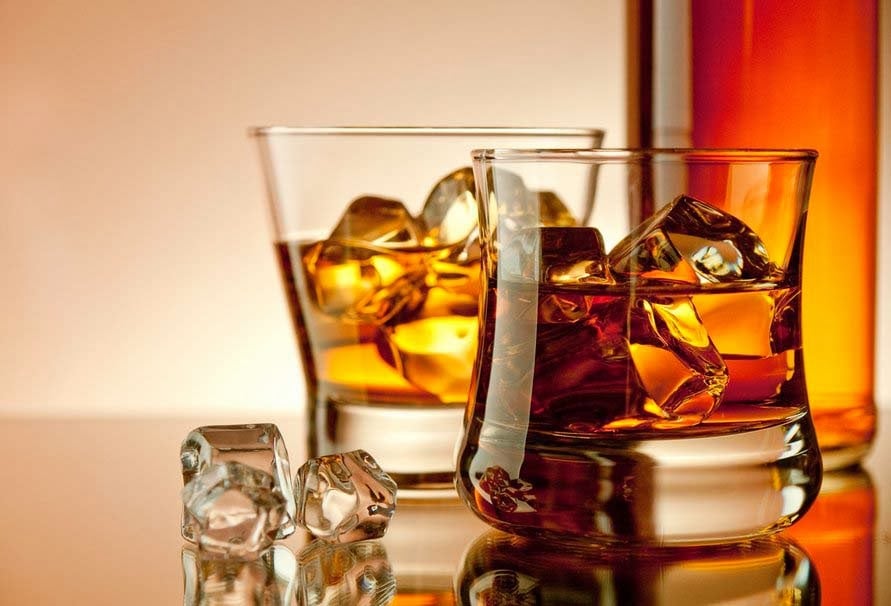 In the immortal words of the late, great Aaliyah (made just a tad creepy by her affiliation with R. Kelly), "Age ain't nothing but a number." When it comes to whiskey, however, age is very important – the time a whiskey spends in a barrel contributes to up to 70 percent of its flavor, according to some experts.
It's important to remember that old doesn't always mean better when it comes to brown spirits. Still, age can be a good marketing tool, especially when it comes to the over-hyped Pappy Van Winkle line of bourbon. Every year, Pappy releases a range of aged bourbon (between 10 and 23 years old) in very limited quantities, and both whiskey aficionados and dilettantes promptly freak out. 
" tml-render-layout="inline
After-market prices soar into the thousands of dollars, lines form at liquor stores the night before the bourbon goes on sale, and two-ounce pours can go for hundreds of dollars at bars.
The bottom line is that yes, Pappy Van Winkle is a very fine aged bourbon, but it's almost impossible to find a bottle, and if you do the inflated price makes it unobtainable. Luckily, for those that like to drink mature whiskey, there are some other options out there which are much easier to get your hands on, frequently less expensive, and just plain better than Pappy. Here's a list of other whiskey (and whisky) to consider.
1. Orphan Barrel Rhetoric 23
" tml-render-layout="inline
This is the tenth release from Diageo's Orphan Barrel line, and the fourth bearing the Rhetoric name. The whiskey was distilled at the Bernheim Distillery in the early '90s and has been aging at the Stitzel-Weller warehouses since then. At 23 years, this is the oldest Rhetoric release so far, although a 24 and 25-year-old will be released over the next two years. ($120)
2. Blade and Bow 22-Year-Old
" tml-render-layout="inline
This bourbon first came out on Derby Day in 2015, and it was just recently re-released in honor of the 82 anniversary of Louisville's Stitzel-Weller Distillery. The whiskey is the product of two unnamed distilleries, one in Louisville and the other in Frankfort, and was aged at Stitzel-Weller for at least part of its life. ($200)
3. Michter's 10 Year Kentucky Straight Bourbon
" tml-render-layout="inline
Michter's is now distilling its own juice, but for many years the brand has sourced its bourbon from other distilleries, with excellent results. The regular US1 range is good, but the 10 Year Bourbon is exceptional. It's a single barrel release with a flavor that is much deeper and richer than the core expressions. ($120, but be prepared to pay much more than this)
4. Hochstadter's Family Reserve 16 Year Straight Rye
" tml-render-layout="inline
The Cooper Spirits Co. sources and bottles this 16-year-old 100 percent rye whiskey from Alberta Distilleries Limited in Canada. This release was limited to 7,500 bottles. It packs a bunch with a cask strength of 123.8 proof, so don't be afraid to add a little water here – in fact, you definitely should do so. Then sit back and enjoy some fruity, spicy rye whiskey at full power. ($199.99)
5. Four Roses 2017 Limited Edition 50 Anniversary Small Batch Bourbon
" tml-render-layout="inline
This new release from Four Roses comes out in June in honor of senior brand ambassador and Four Roses legend Al Young, who has been with the company for half a century. It's made up of a blend of four of Four Roses' ten unique whiskey recipes, clocking in at 12, 13, 15, and 23 years each. The bottle features a retro design that harkens back to 1967, the year Young first started working at the company. ($150)
6. Wild Turkey Master's Keep Decades
" tml-render-layout="inline
This is the second Master's Keep release from Wild Turkey. The first was a 17-year-old bourbon, while the current bottle is a blend of 10-20 year old whiskey personally selected by master distiller Eddie Russell. He's celebrating his 35 year in the whiskey industry, so Decades is both a tribute to and special project for Russell. ($150)
7. Booker's "Blue Knights Batch"
At only six years old, this is the youngest whiskey on this list, but Booker's always impresses with its vibrant barrel-strength flavor and proof (this new release, due out in June, weighs in at an impressive 127.4). The new batch is named "Blue Knights" as a tribute to the motorcycle club comprised of active and retired police officers that the late Jim Beam master distiller Booker Noe forged a friendship with. ($69.99)
8. Knob Creek 25 Anniversary
Knob Creek, part of Jim Beam's Small Batch collection, is celebrating its 25 anniversary this year with the release of this 12-13 year old bourbon. It's a bold statement –single barrel, unfiltered, and barrel strength at between 120 and 125 proof. Basically, this is regular Knob Creek on steroids that should hit shelves this summer. ($129.99)
9. Glen Grant 18 Year Old
" tml-render-layout="inline
In the single malt scotch world, age statements veering towards the 20-year mark are much more common due to the mild climate in Scotland. Glen Grant recently released this 18 Year Old expression, a light but flavorful whisky. Also, Glen Grant master distiller Dennis Malcolm was recently named Officer of the Most Excellent Order of the British Empire by Queen Elizabeth, and deservedly so – he's been in the whisky business for 55 years. ($119.99)
10. Craigellachie 31 Year Old
" tml-render-layout="inline
This whisky recently won top honors at the World Whiskies Awards, having been named World's Best Single Malt. Not bad for an ultra-aged whisky that only launched internationally about 3 years ago. The 31 is only available at travel retail at the moment, and it definitely isn't cheap. But it's a flavorful and bold Speyside single malt that considers itself a maverick of the region. ($1,200)
11. Glendronach 21 Year Old Parliament
" tml-render-layout="inline
A 26-year-old bottle of Glendronach signed by Donald Trump fetched 6,000 pounds at auction in January, presumably by someone who now has some serious buyer's remorse. But pay no mind; the whisky is good. Brown-Forman, the company behind Jack Daniel's, acquired Glendronach and some other single malts last year. The 21-Year-Old is named after a "parliament" of rooks that calls the distillery's trees home. This sherry cask single malt is slightly sweet and very smooth. ($262)
12. Bunnahahbain 46 Year Old
" tml-render-layout="inline
Bunnahahbain isn't the best-known single malt in the world, but this release might change that, if for no other reason than how limited and expensive it is. It's also an incredibly good dram, which isn't always the case with a whisky that crosses the 40-year mark. The Islay distillery calls this release Eich Bhana Lir, which means "the great waves of the God Lir" in Gaelic. Only 198 bottles were released, and 30 of those are available in the U.S. ($7,000)