Babe Ruth's Rare 'Penis Bat' Photo Is Going Up For Auction
Photographic proof that The Babe had a damn good sense of humor.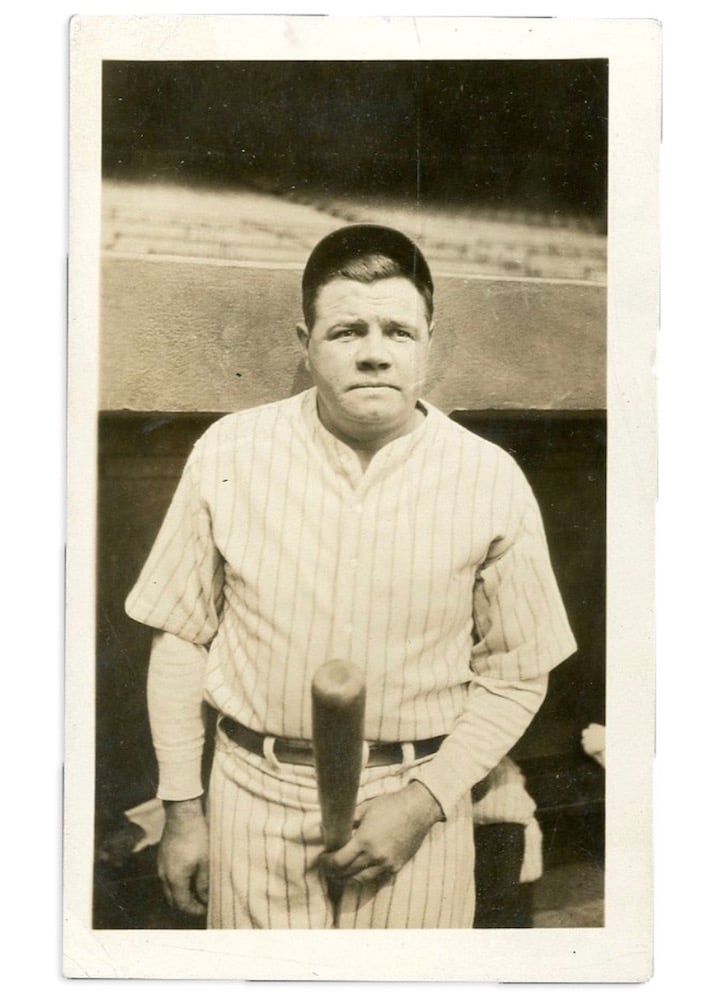 What's the secret behind Babe Ruth's record-holding slugging percentage? His Great Bambino, of course.
A rare photo that's going up for auction shows the Sultan of Swat caught with his bat between his legs.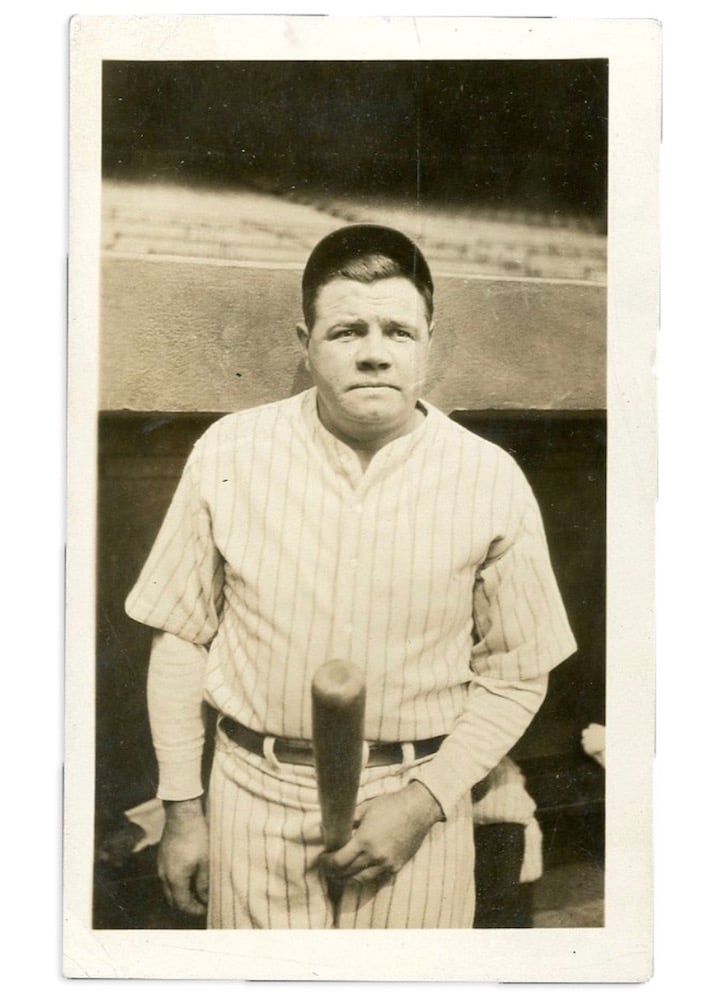 The so-called "penis bat" photo, for sale via Lelands, is a classic snapshot of the hard-living baseball icon—who apparently really did have a bat between his legs.
"[The image] is an interesting reference to the prodigious size of Ruth's member which remains a part of the Bambino's legend," Leland's description reads. 
The 4.5×2.75" sepia photo was taken by friend and teammate Ed Wells during Ruth's legendary run with the Yankees (presumably during some downtime).
"It is interesting to note that this perfectly embodies the camaraderie of the Babe and his teammates or actually of any players in team sports," Lelands notes.
The auction set a reserve at $1,000, but the current top bid, $1,948, has surpassed that. 
In other words, this old-timey "dick pic" collectible is definitely gonna cost you.