Even Baby Groot Is a Badass In the New Trailer For 'Guardians of the Galaxy Vol. 2'
Just start standing in line now.
The first Guardians of the Galaxy film was a surprise blockbuster. After all, the Guardians weren't one of Marvel's top tier comics franchises. But it was a great film and had everything that has made other Marvel franchises so successful—almost non-stop action, wit, and a little more depth than we'd previously expected from such flicks. 
Basically, there's a reason anticipation is so high for Vol. 2, because the same crew is back together—including director James Gunn—and damn, these trailers look great.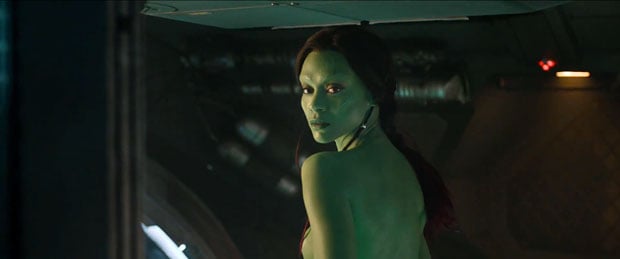 Gunn has promised we'll get a more in-depth look at Groot in the new film, and though shorter than other previews, this trailer certainly hints at that. It also gives us a little more of Dave Bautista's crazy Drax and of course, more explosions. 
We're not 100 percent clear on the story in this one, but we know Kurt Russell shows up as Star Lord's (Chris Pratt) dad, Ego, and that the heroes have to, well, save the galaxy again. 
Honestly, that's enough. We'll be ready when Guardians of the Galaxy Vol. 2 is in theaters on May 5, 2017.