Here's What Happens When You Dub Bad Lip Readings Over Porn
SFW porn scenes + bad lip readings = pure genius.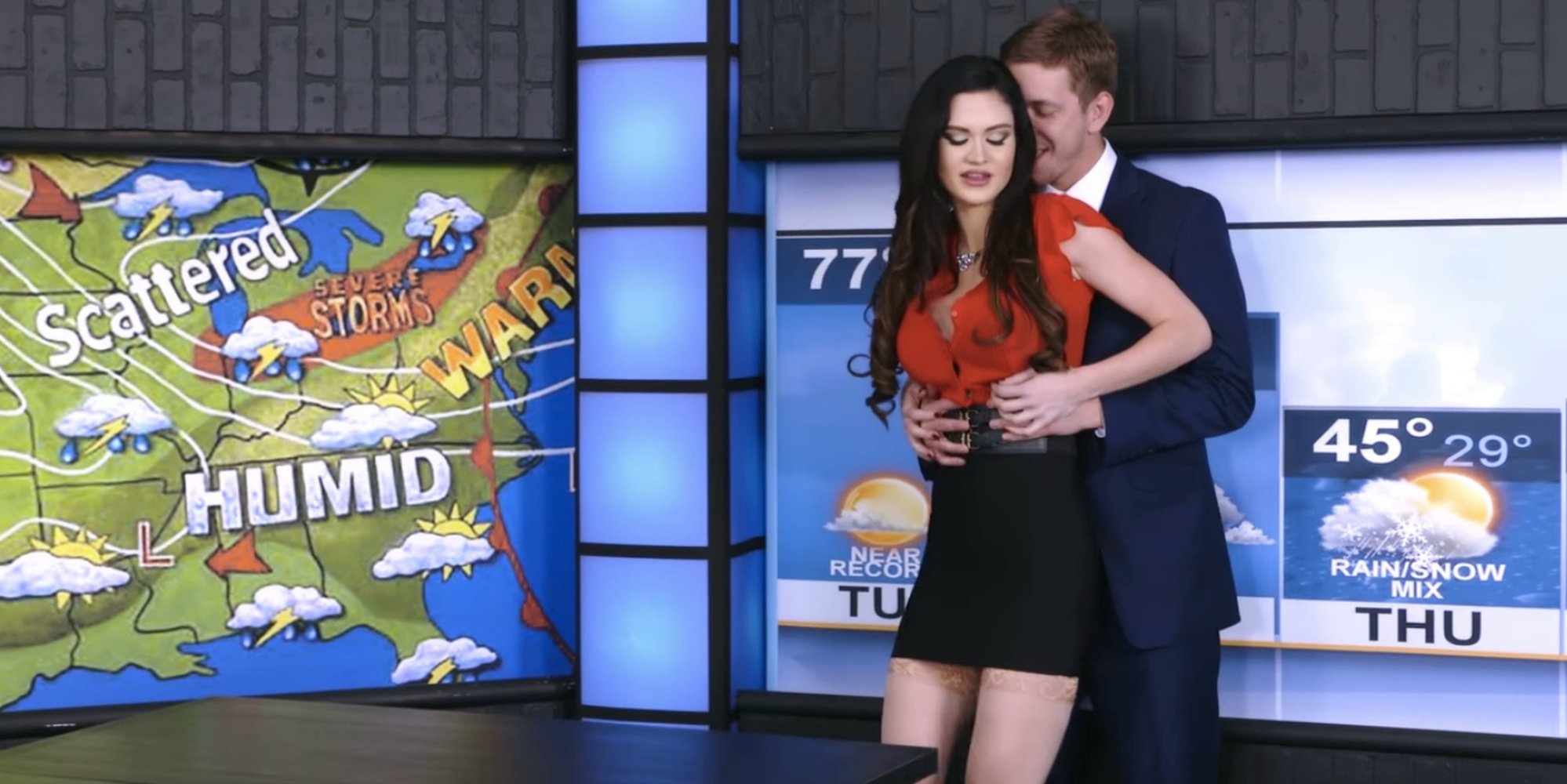 In a new video series called Porndub, we get to see exactly what happens when you take the cheesy opening scenes of a porno, and swap the audio for bad lip readings. The result is exactly what you'd expect. Moderately lame jokes, outlandish Southern accents, and conversation that doesn't make a bit of sense.
The hilarious videos are a Pornhub creation, and feature big names like Asa Akira, Belle Knox, and James Deen, among others. The best part is, the videos are completely SFW and don't include any actual sex, so you can watch anywhere and laugh at the ridiculous lines in public.
One of the clips is about a news anchor getting frisky with a hot meteorologist and laugh-grunting in her ear while Ms. Weather Girl says, "Um..you know I have an advanced degree in meteorology, right?" To which the frisky anchorman replies, "Eheheh yeah eheheh."
"We are huge fans of the [comedy] genre and thought that porn would lend itself well to the overdub treatment," Pornhub spokesperson Chris Jackson said to the Daily Dot.
A new Porndub video will be released once every few weeks, so be on the lookout.