Alec Baldwin and Antonino Banderas to Clash As Ferrari and Lamborghini In Curiously Cast Biopic of Supercar Titans
What, Alec Baldwin isn't your first thought to play Enzo Ferrari?
(Photos: Getty Images)
Alec Baldwin and Antonio Banderas will star as clashing personalities in the upcoming biopic of Lamborghini founder Ferruccio Lamborghini, with Banderas in the leading role and Alec Baldwin cast as rival Enzo Ferrari.
Lore holds that it was a dismissal of Lamborghini by Ferrari that was the catalyst launching Lamborghini into the sports car business. He had been a successful tractor manufacturer to that point, but we can thank the conflict with Ferrari over Lamborghini's suggested improvements to Ferrari's clutch design for the resulting Lamborghini sports cars.
That means that we have Enzo Ferrari's imperious attitude to thank for such classics as the Lamborghini Miura and Countach as well as the track-scorching Huracan Performante.
The mid-century European automotive scene is apparently hot in Hollywood right now, as there are dueling biographies of Enzo Ferrari underway, one starring Robert De Niro and the other headed by Hugh Jackman.
Further, Ferrari plays a major role in the film version of the book Go Like Hell, which documented Henry Ford II's attack on Ferrari at the 24 Hours of Le Mans in response to (another) perceived snub by Enzo Ferrari.
Baldwin is not known for his automotive interest and fills his Instagram account with photos of his family when he's not otherwise occupied doing impersonations.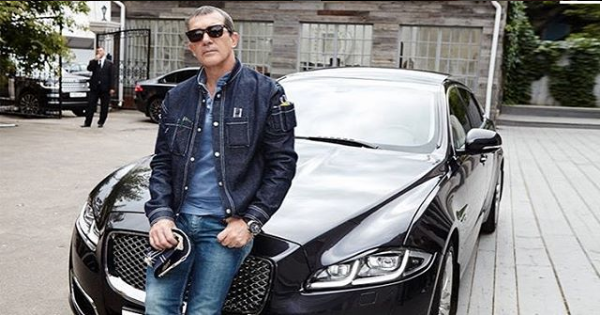 Banderas, however, is a racing enthusiast, whose Instagram includes pictures posed with his Jaguar, dirt biking with his daughter, hanging with Formula One world champion and Indy 500 winner Emerson Fittipaldi while watching the London Formula E race, and taking in the Monaco Grand Prix with his wife.
Steeped that background, Banderas will surely bring the right mindset to his portrayal of Lamborghini. 
Baldwin will have to find a way to compensate for his lack of automotive background with a believable portrayal of a demanding, autocratic personality in Enzo Ferrari. If only he had experience with that…