Dwayne Johnson and Mark Wahlberg Are Facing a $200 Million 'Ballers' Lawsuit
A pair of screenwriters claim their idea was stolen.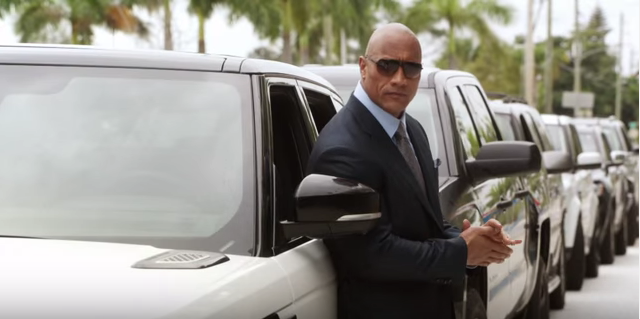 The team behind HBO's football drama Ballers — including Dwayne Johnson and Mark — may have to fork over some serious cash if the accusations that the idea for Ballers was stolen turn out to be true.
In a federal lawsuit naming Ballers creator Steven Levinson, HBO, executive producers Johnson and Wahlberg, and production companies 7 Bucks Entertainment and Leverage Management, screenwriters Everette Silas and Sherri Littleton claim that Ballers was too closely informed by a similar show the team created in 2007, called Off Season — which the writers later pitched to Wahlberg and Co. in 2009.
The Los Angeles Times received a copy of the complaint and published this excerpt:
The stories, character traits, scenes, and incidents portrayed in the two works, Ballers and Off Season, are, in many respects, virtually identical and strikingly similar. These substantially similar elements, coupled with the Defendants' direct access to the Materials, leaves little doubt that numerous elements of Ballers were copied from Off Season.
In December, a representative for HBO told Deadline the complaint "has no merit." But Silas and Littleton sound pretty confident. Dear Hollywood: Don't steal ideas! It's a lot easier to give someone story credit than $200 million dollars.
h/t Variety Latino