Watch This Exclusive 'Blue Planet II' Clip of a Freaky Fish With a See-Through Head
Prepare to have your mind blown.
The second episode of BBC America's Blue Planet II, titled "The Deep," will explore the little-known creatures lurking in the deepest depths of the ocean in absolute darkness. (In millennial terms, deep AF.)
Maxim has obtained an exclusive look at Episode 2 of the hit nature series, which we can now share with the Internet for the very first time. Prepare to have your mind blown by the existential oddity that is the barreleye fish in the video above. 
These extremely light-sensitive, deep-sea fish have transparent heads packed with jelly so you can peer directly into its brains and other organs. 
Other creatures featured include animals that live over 3,000 feet deep in the frigid waters below Antarctica. Many of them depend on bioluminescence for survival. 
This is just a mere sliver of what BBC captured during its four-year exploration of the oceans that cover 70 percent of our globe.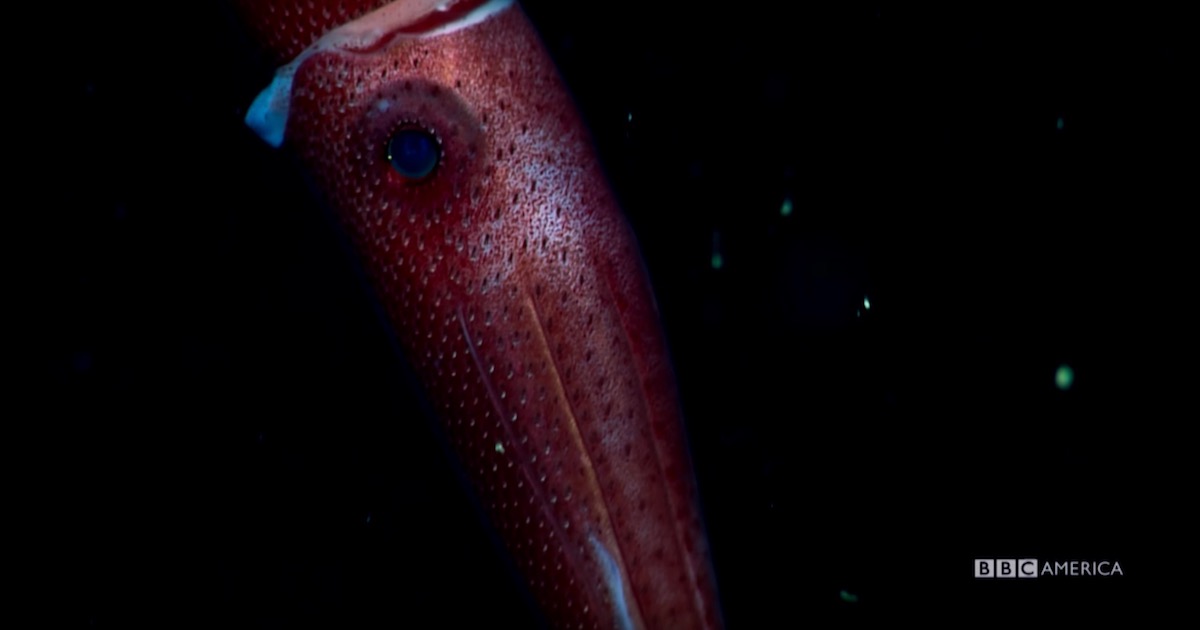 "There is more life in the deep sea than anywhere else on Earth," says the BBC.
"It is said we know more about the surface of Mars than the depths of our own planet. Our final frontier is the deep ocean – Earth's 'inner space'."
BBC promises an unparalleled look thanks to dedicated explorers and the use of cutting-edge technologies.
Uncover more mysteries of the deep sea when Blue Planet 2 debuts The Deep on Saturday, January 27th on BBC America.