5 Reasons Adventurer Bear Grylls Laughs in the Face of Death
"I've fallen down crevasses, I've been pinned in white water rapids, I've been bitten by snakes and sharks… you name it."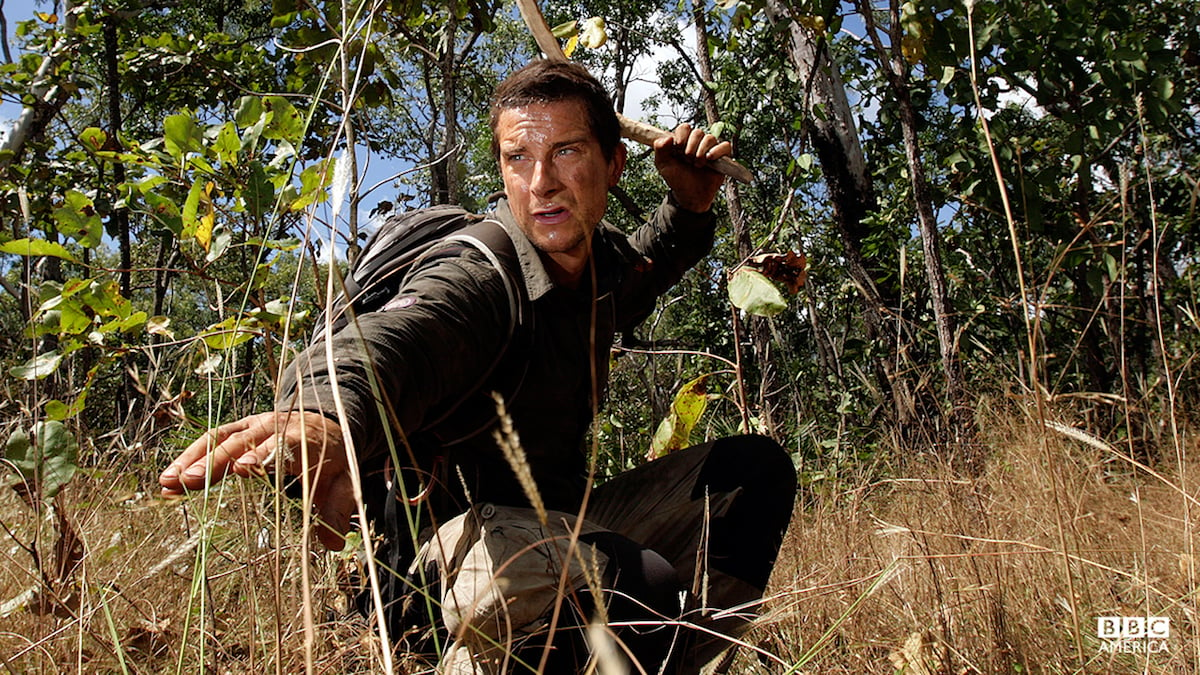 You've watched him narrowly evade death for seven seasons on Man vs. Wild and have even seen him bring pampered celebrities into the fray in Running Wild with Bear Grylls.
Now, the adventurer (we prefer "madman") who once cut open a dead camel for water and killed a snake with his damn mouth is trying to say anyone can do it.
Bear Grylls' newest show Bear Grylls: Face the Wild, which streams on Facebook Watch, selects people from across the country and tests how they fare in the wild.
" tml-embed-width="560″ tml-embed-height="315″ tml-render-layout="inline
He did not choose just any ordinary schmo. Participants include a woman who was homeless, a blind woman and a double-amputee veteran of Afghanistan.
"If you look at it on paper and say, 'I'm gonna take a man with no legs and take him on an adventure or I'm gonna take a lady who can't see,' you would think they're gonna die,' Bear told Maxim. "But it's amazing to see the resilience in these people."
"I always say, 'You can't hide in the wild.' You see people for who they really are. You take the masks off, and the real authentic person is always more compelling than the mask."
For his part, Bear Grylls has proven himself to be a complete and utter badass. Here, five reasons why.
1. He's gritted his teeth through unbearable pain
"I broke my shoulder on an expedition in Antarctica and then had to wait five days in a tent for evacuation with no painkillers in minus 40 degrees."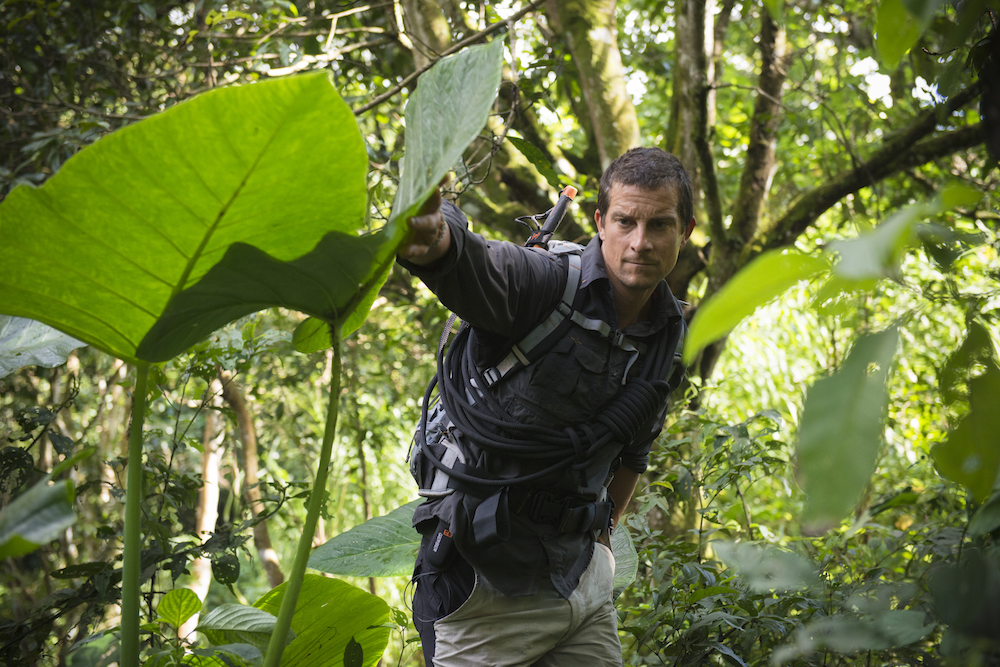 2. He's been to hell on earth
"Sumatra after the tsunami hit. It just devastated the area, just full of man-eating crocs feeding off 65,000 human corpses full of disease. It was a really bad place."
3. He's eaten balls
"Raw goat testicles, camel intestinal fluids, snakes, scorpions, tarantulas, yak eyeballs."
" tml-embed-width="480″ tml-embed-height="272″ tml-render-layout="inline
4. He should have died at least 1,000 times
"We did seven seasons of Man vs. Wild, and so many things went wrong. I've fallen down crevasses, I've been pinned in white water rapids, I've been bitten by snakes and sharks, I've had parachute failures… you name it."
5. He could even make a millennial a survivor
"I've learned not to judge a book by its over. Look at some of the little whippets of actresses we've taken away in Running Wild. You'd say they'd never survive in the wild, but they're often the toughest."
https://www.youtube.com/watch?v=lOpJLO8weZw
Bear Grylls: Face the Wild is now streaming on Facebook Watch.