Live Your Best Life With a New Beer Specifically Made for Drinking in the Shower
Is there any greater pleasure in life?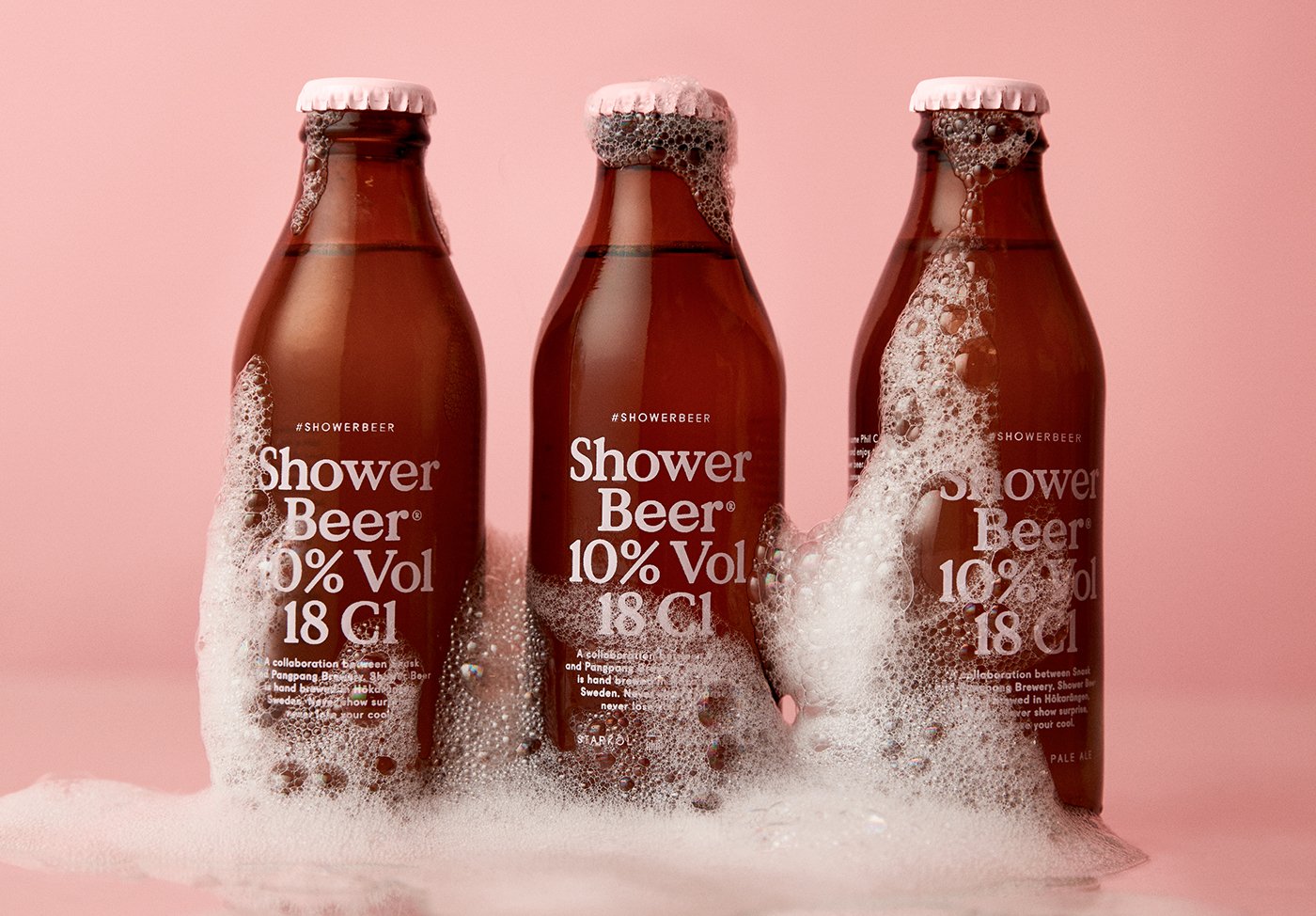 Ah, the shower beer. Along with watching Cops and listening to "We Are the Champions," it stands as one of the most cherished traditions of the male pregaming ritual. Now, the time-honored practice is finally getting the upgrade it deserves thanks to a brew that's been specifically formulated to consume while you're standing naked surrounded by wet tiles.
The Swedish brewery Pangpang and the creative agency Snask have collaborated to create Shower Beer, which they describe as, "a sweet but strong pale ale" that comes in a six-ounce bottle meant to "gulp in three sips while standing in the shower getting ready for the night."
Besides being small enough to stay cool while you give your conditioner time to condition, Shower Beer also packs a powerful 10% ABV. This means, of course, you need less to get a good buzz going.
The only question that remains is why a bottle made to drink in a slippery shower isn't made of plastic or something. Getting shards of broken glass stuck in your feet is no way to begin a killer night. Trust us.
Email this guy if you want to give it a shot: fredrik@snask.com