Ben Affleck Is Getting Absolutely Roasted For His Horrifying Back Tattoo
You've got to see it to believe it.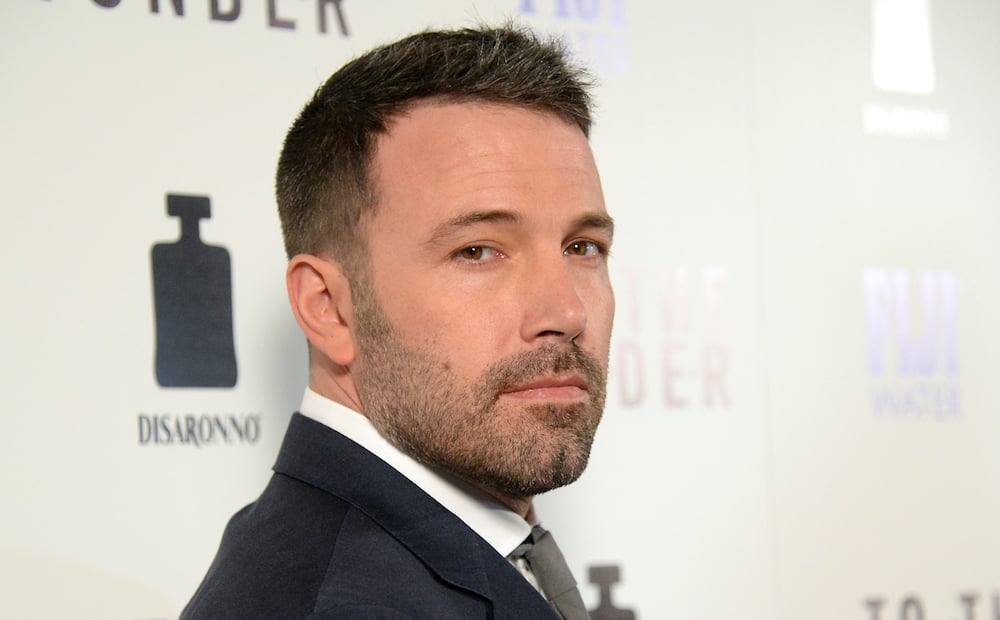 Ben Affleck debuted a horrendous back tattoo that has been going viral ever since he showed it off while shirtless on a Hawaiian beach this week.
The 45-year-old Justice League actor has been getting ridiculed on Twitter for the wildly colorful etching of what appears to be some kind of prehistoric bird who just swallowed a 10,000 rainbows, or perhaps a phoenix who's rising from the ashes of a really shitty tattoo parlor. Just kidding, Ben! But seriously, people are getting seriously ruthless about his ink.
https://twitter.com/RafiDAngelo/status/975400075949150208
Ben Affleck's back tattoo is, and I'm saying this without hyperbole, one of the funniest goddamn things I've ever seen in my entire life. Holy moly. What a wonderful gift to all of us this is. Truly a great day to be alive because of this obscenely dumb tattoo. (via @people) pic.twitter.com/8LtvmF1Z5h

— Dashiell Driscoll (@dashiell) March 19, 2018
So about that massive back tattoo that Ben Affleck previously said was fake? It's actually real. He showed it off at the beach — see the pics: https://t.co/rhQhjK5wi6

— JustJared.com (@JustJared) March 19, 2018
As many snarky commentators and Twitter assassins have already pointed out, Affleck previously said the epic etching was fake, but it turns out our dude actually paid for this eye-popping wall of ink.
"[It's] fake for a movie," Affleck told Extra's Mario Lopez a few years back. "I actually do have a number of tattoos but I try to have them in places where you don't have to do a lot of cover up they get sort of addictive, tattoos, after awhile."
However, the tat is not only real and spectacular, but it took untold hours to finish, Entertainment Weekly reminds us.
A source previously told PEOPLE that he had the tattoo done after his split from Jennifer Garner in 2015 while he was still living in a guest house on the family's Los Angeles compound.
"They had a huge tattoo machine at the house for days," the source said. "It took hours and hours to finish."
Although the public got its first glimpse of Affleck's tattoo in the summer of 2015, it wasn't seen in full until December of that year while the actor was filming Live by Night.
In 2016, Affleck's ex Jennifer Garner told Vanity Fair that she absolutely hated the inking, EW reports. 
"You know what we would say in my hometown about that? 'Bless his heart,'" she told the publication.
"A phoenix rising from the ashes. Am I the ashes in this scenario? I take umbrage," she added. "I refuse to be the ashes."
Jennifer Lopez — who was previously engaged to Affleck — was even more brutal, saying the tattoo was "awful."
"It's awful! What are you doing?" Lopez told Andy Cohen during the "Plead the Fifth" segment on Watch What Happens Live.
"His tattoos always have too many colors, they shouldn't be so colorful. They should be cooler," she added.
In addition to the back ink, Affleck also has a dolphin on his right hip covering up the name of his high school sweetheart, and has been seen with barbed wire across his right bicep, a large design featuring a fish and a skull and crossbones on his right arm and some initials inscribed on his shoulder blade.
A dolphin on his right hip? Seriously? Ben might need an ink intervention before he gets a barbed wire tramp stamp next.