Watch Benicio Del Toro Go to War With Drug Cartels in Explosive New Trailer For 'Sicario 2: Soldado'
"No rules this time."
In 2015's Sicario, we followed the intense journey of Emily Blunt's steely but troubled FBI agent as she battled drug lords at the Mexican border alongside Josh Brolin's Matt Graver and Benicio Del Toro's mysterious Alejandro Gillick. 
The first movie had an intensity that felt uncomfortably close to reality. It looks like the sequel Sicario 2: Soldado has turned that tension up to 11 then ripped the knob off.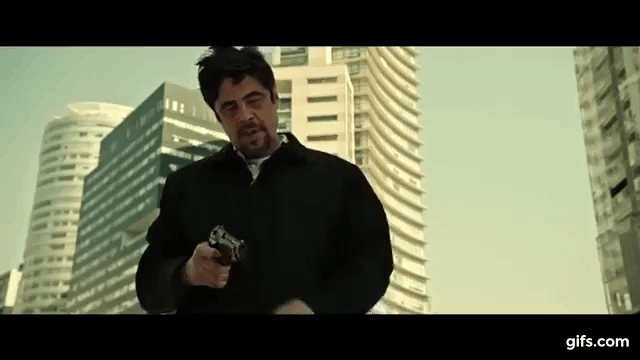 Blunt didn't return for this follow-up directed by Stefano Sollima. Instead we have Graver telling the stone cold Gillick that there are "No rules this time."
And in the next shot, it's clear that Gillick is taking that seriously. 
He needs to. The cartels are no longer just smuggling drugs, they're bringing terrorists across the border as well. This situation requires extreme prejudice, and he brings it. 
As Graver tells Gillick near the end, he's helping "start a war" with "everyone." 
Sicario 2: Soldado blasts into theaters on June 29, 2018.