The Best Movies We Saw at Fantastic Fest 2018
Meet the next wave of must-see horror, thriller and sci-fi flicks.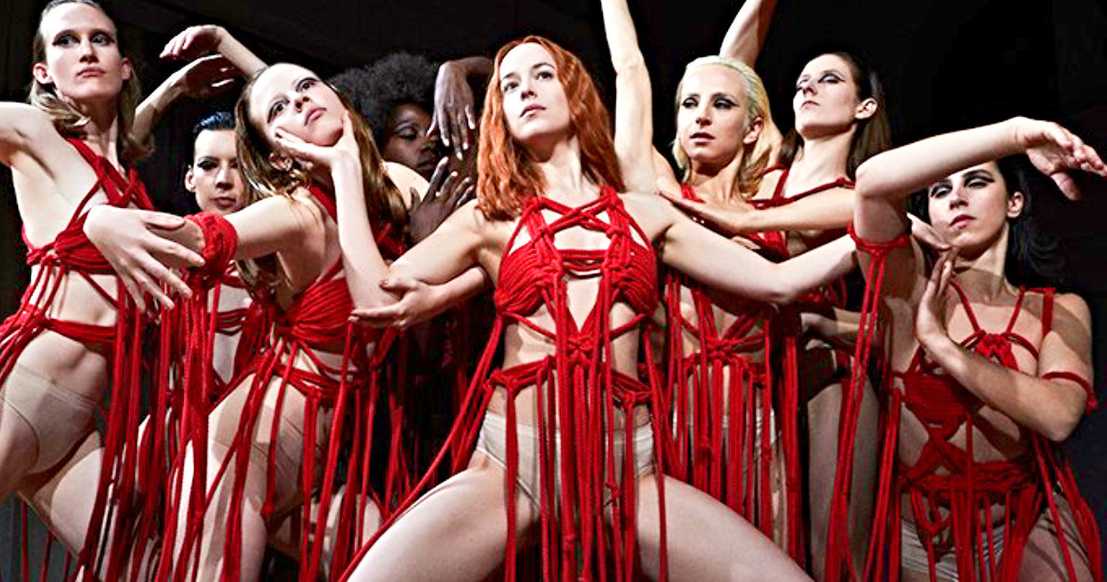 Fantastic Fest
Every year, Austin's Fantastic Fest–the largest genre film festival in the United States– harkens the scariest season with the best in horror, sci-fi, thriller, action, and more. 
So many modern genre classics got their start at the fest (John Wick, There Will Be Blood, Arrival), and this year's lineup was packed with bloody fare sure to explode over the next year. Keep an eye out for these upcoming hard-hitters, big and small.
If we had a dollar for every time someone said they were making a "great new" Halloween movie, we'd be able to, well, actually fund a "great new" Halloween movie. However, David Gordon Green and Danny McBride's swing at the legendary franchise finally connects.
The film, which wipes clean the universe of bad sequels, is the perfect recipe of homage and innovation, humor and horror. In it, an aged (but not out-of-shape) Michael Myers – get this – escapes from his asylum to pursue his old prey Laurie Strode (Jamie Lee Curtis). Laurie is working on her relationship with her daughter and granddaughter, while simultaneously attempting to overcome the trauma of her past. The whole thing is a total blast and will satisfy horror buffs while converting a new generation of weirdos.
Apostle
Brutal and relentless, director Gareth Evans (The Raid and The Raid 2 – basically the Bible of modern action film) changes his tune a little bit with a haunting British folk horror. 
Apostle is centered around the incredibly intense Dan Stevens (Legion) investigating the kidnapping of his sister by a mysterious cult. The atmospheric horror is punctuated with scenes of visceral violence in which Evans' action talents are on full display, including a kill so awesome that people in the theater stood up to cheer. You can watch Apostle on Netflix in October.
Overlord
American World War II soldiers fight off bloodthirsty, medically-enhanced Nazi zombies in 1944 France in a movie produced by JJ Abrams: what's not to like? 
This bloody, brutal ride is a little formulaic, and not without it's flaws, but damn if it isn't fun. See it in a theater this November to maximize the tremendous first and last sequences.
This highly-anticipated remake of the 70s horror classic by Oscar-nominated director Luca Guadagnino previewed some footage from this movie in April and the audience gasped, cursed, and in some cases, even walked out. 
We're happy to report that the whole product is truly and actually that disturbing. But it's also beautifully shot, skillfully acted, amazingly creepy, with some of the best editing we've ever seen and a haunting score from Radiohead's Thom Yorke. It's definitely not for everyone, but if you can gut your way through the super-arty gore, it was our absolute favorite movie of the festival. You can see it in theaters October 26th.
Hold the Dark
Westworld star Jeffrey Wright plays a wolf expert who travels to a small Alaskan village to help a woman track down the pack that took her son. He quickly uncovers something much bigger, darker, and more relentless than the canines. 
Director Jeremy Saulnier has been a Fantastic Fest regular, showing his last two masterpieces Green Room and Blue Ruin in years past. Hold the Dark is another bleak and exciting thriller, with a sharp penchant for violence. It also
differs in a lot of ways. It's a much bigger, more open, and more expensive film than Saulnier's others. It's already on Netflix, but they're also holding screenings of it in a number of cities.
The Guilty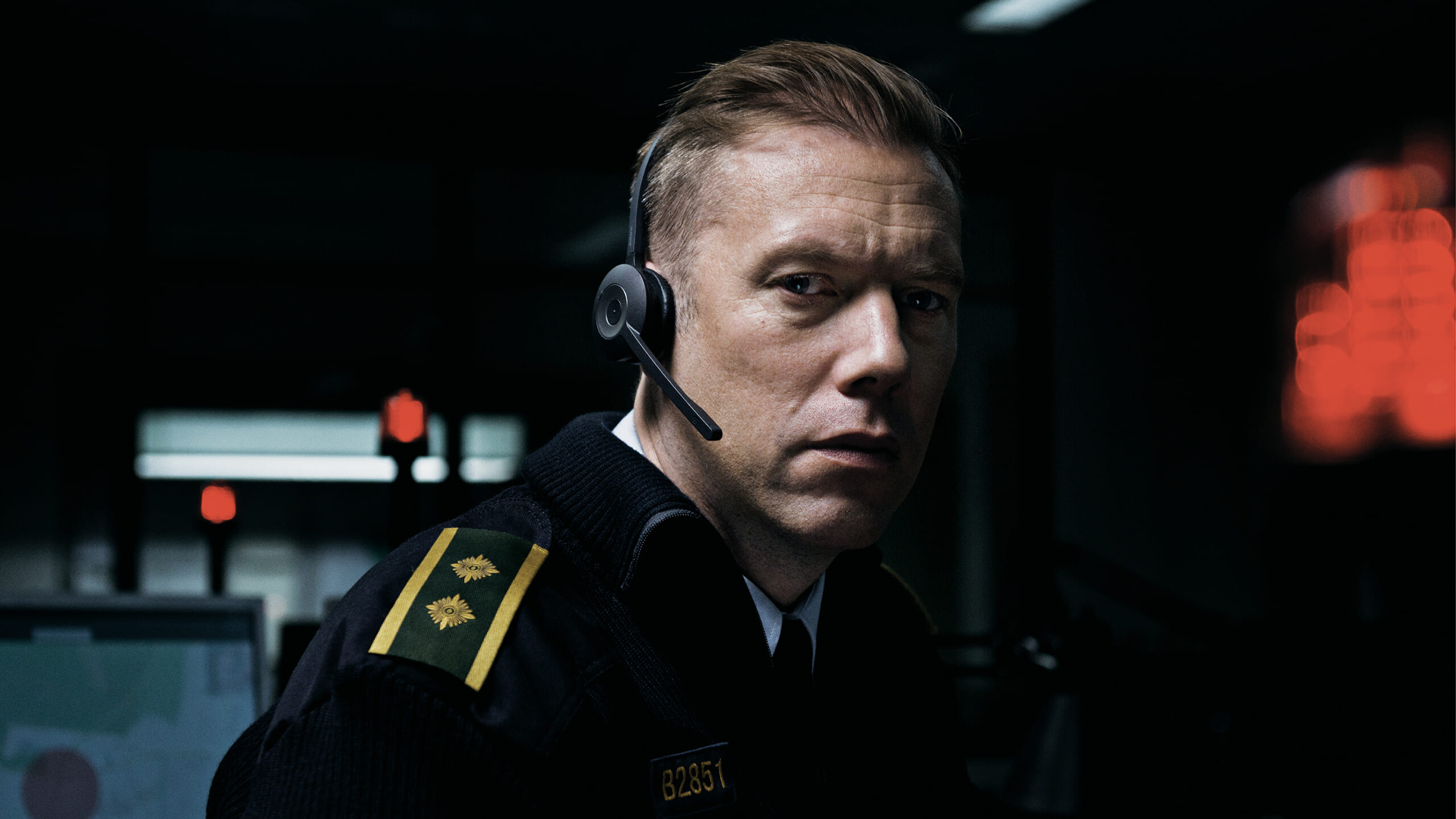 Bottle movies – or movies that take place in one location, often in real time and with very few characters – are very difficult to pull off successfully. Luckily, The Guilty does effortlessly, and with only a single character for most of it.
The Danish film centers around a 911 operator (112 in Denmark), and an escalating night of tension as he's dragged into one of the most horrifying domestic situations imaginable. The lead actor, Jakob Cedergren, is magnetic and the director finds endless engaging ways to capture one guy in one room, and make you sweat through the whole thing. The Guilty is the Danish nominee for the Best Foreign Film Oscar and arrives in theaters October 19th. 
If you ever had a Shorty's t-shirt or a Toy Machine hoodie, this movie will speak to you. Jonah Hill writes and directs for the first time in this slice-of-life feature following 13-year-old Stevie, with a single mom and a shitty older brother, attempting to find a place in the Los Angeles skate scene. 
Hill pulls it off effortlessly. It's nostalgic without cheap ploys, and coming-of-age without the clichés. It's also undoubtedly the best movie in history that also features a character named "Fuckshit."
Bad Times at the El Royale
Drew Goddard, director of Cabin in the Woods, tries his hand at a Tarantino-esque ensemble piece taking place at the "bi-state" El Royale hotel, straddling Nevada and California. 
He gets immense help from a knockout cast and great production design, and although the third act is not as satisfying as similar genre pieces, it's still an incredibly fun ride. Look out for the lesser-known cast members, who shine despite performing alongside vets like Jon Hamm and Jeff Bridges.
Destroyer
Come for the twisted hard-boiled detective story, stay for the soul-crushing existential meditation on death and anger. 
Karen Kusama, who previously helmed The Invitation, directs Nicole Kidman as a detective with enough baggage to make Batman blush as she tries to make sense of a violent case from her past as well as her rage entangled with it. It's a noir story we've seen before but with style we haven't.
Donnybrook
In the gnarled woods of the midwest, you'll find the Donnybrook; a bare-knuckle, no rules affair in which the winner walks away with $100,000. 
This gut punch of a film explores what two men (Frank Grillo of The Purge and Jamie Bell of Snowpiercer) will do to survive and protect what they hold dear. You don't so much enjoy this movie as much as you survive it, but there is a whole lot to find in the bleakness of Tim Sutton's film.
Cam
A real modern-day techno-thriller, we follow a cam girl named Alice (Madeline Brewer of The Handmaid's Tale) working her way up the charts, only to find that someone has not only stolen her login and identity, but apparently her likeness too. It somehow gets more tangled, as the techno-thriller takes Alice into a neon-soaked underworld to get back what's hers. 
The debut film for both director Daniel Goldhaber and writer Isa Mazzei, who is a former cam girl herself, was a sleeper hit at the festival. Netflix bought the film so it should be streaming soon.