The Best Horror and Sci-fi Movies from Fantastic Fest 2019
Get spooked by the best (and bloodiest) films coming this year from Austin's annual horrorfest.
Last week marked the 15th year of Fantastic Fest, the amazing Austin, Texas genre film festival that brings out some of the most exciting, strangest, and bloodiest horror, sci-fi, and dark comedy films of the year. 
In its history, the festival has premiered some heavy hitters Zombieland,— Arrival, There Will Be Blood, and John Wick, to name a few–and this year was no different. 
Keep an eye out for these flicks, most of which release this year. 
Knives Out
Rian Johnson – just off directing a little indie movie called Star Wars – helms this clever, layered, and incredibly fun old-school whodunnit centered around the death of a wealthy family's patriarch. The beauty of this movie is not just the zig-zagging plots, the absurd cast (Daniel Craig, Chris Evans, Jamie Lee Curtis and more), but that your enjoyment of this film doesn't hinge on who actually dunnit.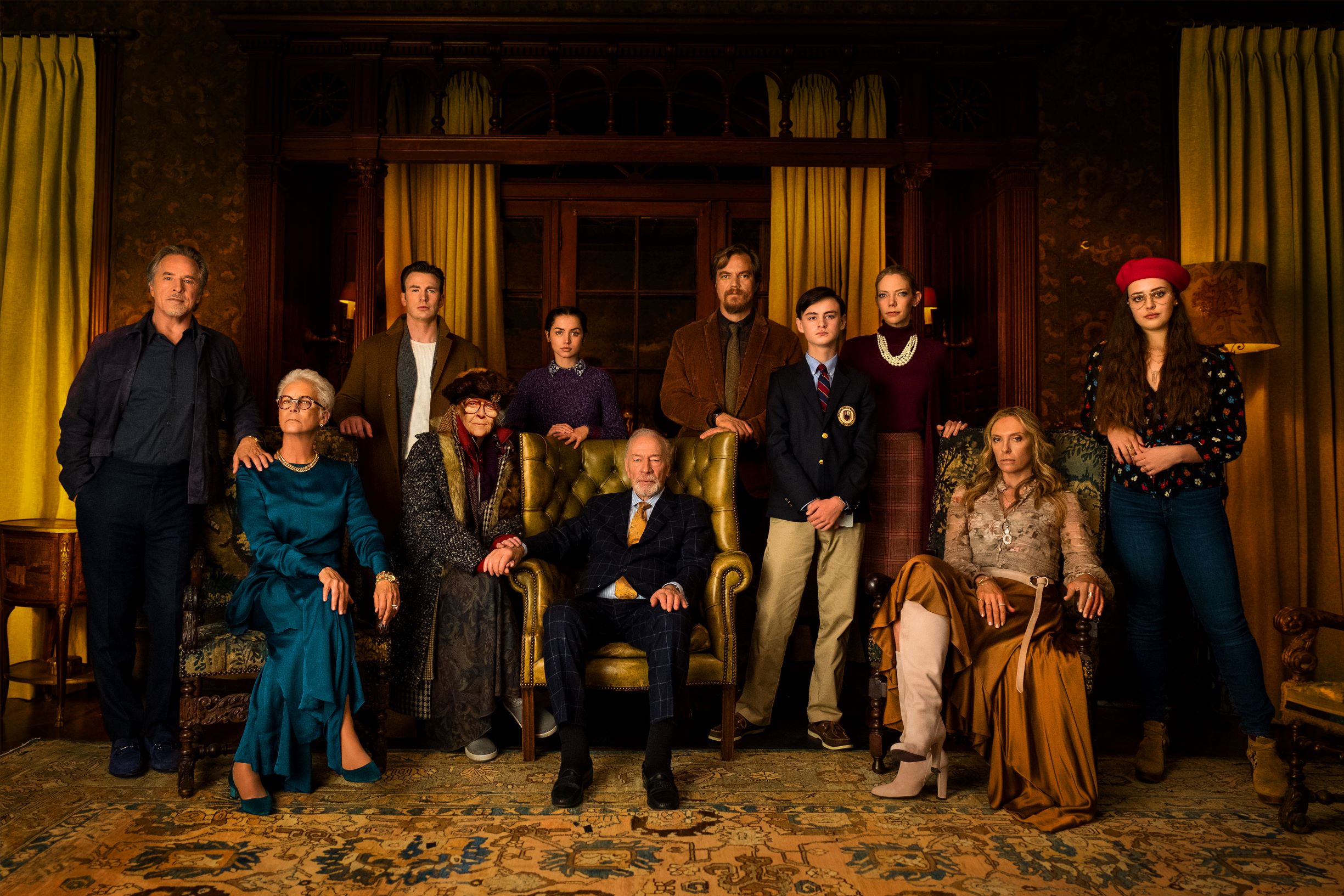 Johnson creates a labyrinth of devices that keep you engaged throughout the whole movie, instead of just idly waiting for the big reveal. It's out this Thanksgiving so go with your family. And if your family is at all similar to this one, go to therapy immediately afterward.
Jojo Rabbit
It feels odd to call a WWII movie "delightful," but Jojo Rabbit traverses those landmines with ease. Taika Waititi (of Thor: Ragnarok fame) wrote and directed this "anti-hate satire" of a lonely boy coming up in Germany towards the end of the war. As lonely boys do, he creates an imaginary friend to keep him company. His specific imaginary friend just happens to be Adolf Hitler. 
Jojo ultimately stumbles on a secret his mother (Scarlett Johansson) has been keeping that shakes the foundations of everything he thinks he believes. It's a hilarious, clever, and ultimately emotionally intelligent film that serves up an effective message without rubbing the audience's face in it.
The Lighthouse
Robert Eggers, director of The Witch, takes a different approach from his effective folk horror with a strikingly original film following two lighthouse keepers (played by Robert Pattinson and Willem Dafoe doing his best Simpsons sea captain impression) and their descent into madness. It's beautifully (and creepily) shot in 35mm black and white and while it's strange and challenging, it's also very funny, very unsettling, and 100% worth seeing on a big screen.
Wrinkles The Clown
If you needed another reason to consider Naples, Florida as a destination, this is the documentary for you. Wrinkles The Clown documents a terrifying local clown who, for a price, will show up to your house to scare your misbehaving children straight. 
The documentary takes up with Wrinkles as he attempts to explain why he does what he does, while also delving into the psychology and history of clown horror. However, midway through its runtime, the film throws a wrench in everything you thought you understood about the movie. If you love scary clowns, you should watch this movie. If you don't, you should also watch it, but probably through your fingers.
The Death of Dick Long
There are dark comedies, and there are super dark comedies. And then, about 5 steps darker, is The Death of Dick Long. The movie follows two Alabama friends dealing with the aftershocks from the mysterious death of their friend and bandmate. The less you know going into this one, the better. The rural Alabama setting highlights the town's idiosyncrasies but isn't played for comedy – as it could easily be – and the movie is surprisingly compassionate and objective towards the characters and their dark secrets. Not to mention that it features a twist so twisted that it sent audible gasps of delight through the theater.
Parasite
Bong Joon-Ho, whose resume boasts such hits as Snowpiercer, The Host, and Okja, has completely outdone himself with Parasite, which won the top prize at Cannes. This was, by far, our favorite movie of an incredibly strong festival. Maybe one of our favorite movies, period. The less you know about it going in, the better but generally Parasite is about two Korean families, one belonging to the "Haves" and the other to the "Have-Nots." The twists and reversals in the film are wild and entertaining, but the real meat of this film is watching how these families intertwine, coexist, and try to discover a way to become synchronous. This movie was so good that the founder of the Alamo Drafthouse, Tim League, renamed his movie theater after Bong Joon-Ho after the movie. Really.
First Love
Takashi Miike is a Japanese genre director who has over one hundred films and television productions under his belt. That's not an exaggeration; over one hundred. What makes that even more insane is that he's only been working since the early '90s. His new film, First Love, is classic Miike. Dark and grimy, full of yakuza, with expertly executed action sequences, lots of violence, and even more humor. There is literally nothing to dislike about First Love, and it makes us very happy to be living in a time in which Miike is making something like 2-3 movies a year.
The Lodge
If you've had the pleasure of being introduced to Austrian horror directors Veronica Franz and Severin Fiala via 2014's Goodnight Mommy, you know the lengths that they go to build dread, suspense, and terror. Well in The Lodge, they go even further. The film follows two kids snowed in at a remote cabin with their future stepmother (Riley Keough) when her dark past begins to catch up with all of them. It's a bleak and almost perfect execution of psychological horror and results in an absolutely incredible movie that is not easy to watch. For the best reasons.
Jallikattu
The easiest way to sell this movie about a buffalo that escapes a butcher shop fate and runs amok in an Indian village is "Jaws on Land." But that's selling this film too short. The action scenes are executed brilliantly, especially for the shoestring resources on which this film was produced. The dynamics of a village steeped in masculinity when faced with the purest and most relentless form of masculinity, a freaking buffalo, are masterfully executed. Finally, this gem features one of the most insane endings we've ever experienced, and it's worth it just for that.
VHYES
Jack Henry Robbins assembled an A+ comedy team (including Thomas Lennon and Kerri Kenney from Reno 911) for this actually-filmed-on-VHS jaunt that feels like a sketch comedy anthology but features a uniting storyline that lands an emotional punch. It's a short jaunt at 72 minutes, but it never lags and never gets too obsessed with its own concept that it's not fun to watch.