The Best Shows to Watch on Quibi
From Chrissy Teigen to Idris Elba, here's the best celebrity-hosted shows on the new mobile streaming network.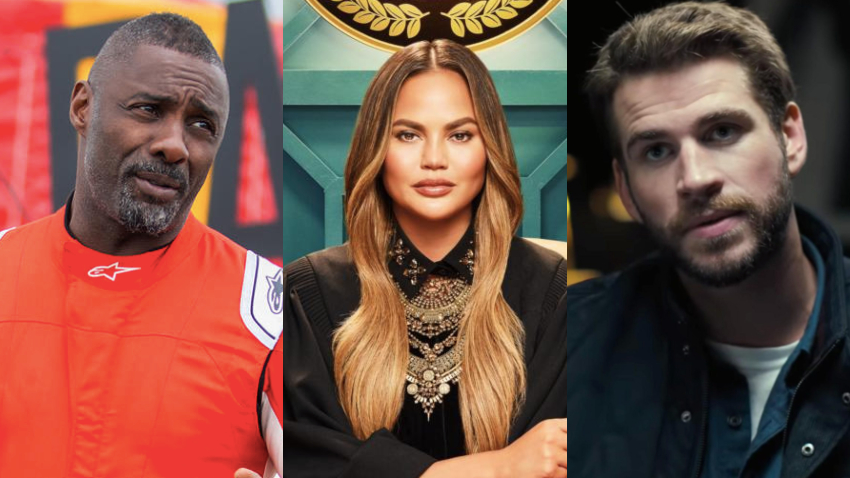 Quibi
If you've seen ads for something called Quibi and only have the vaguest idea what it is, the answer is simple: It's a TV network. Brand-new, with all new content, including nonfiction, comedy, drama, and movies.
The twist? Quibi's programming streams in bite-size episodes, no longer than 10 minutes each. And it comes as its own app, intended for smartphone use only. 
Quibi was designed for commuters, among others—you could watch an entire episode of your favorite show on the train ride to work. It drops, however, at a very different moment, with workplaces around the world shuttered as millions attempt to wait out the coronavirus pandemic.
That's not necessarily a bad thing though, with the impressively wide array of programs Quibi offers right out of the gate. We're talking everything from Chrissy Teigen hosting her own Judge Judy-style courtroom series to a show about amazing cars featuring rapper Offset and even movies like Survive, which stars Game of Thrones' Sophie Turner and streams in "chapters." 
If you're interested in getting the service, you can download Quibi for Androids and iPhones (unavailable for tablets) on April 6, 2020, and subscribe for $4.99 per month with ads or $7.99 per month for an ad-free experience, and your first 90 days are free.
Below, trailers from some of the most intriguing and highly-anticipated Quibi shows. Many are available now, with others slated to begin streaming in the future. 
Chrissy's Court
The social media-savvy supermodel makes the final decision to resolve her guests' petty disagreements. 
SKRRT With Offset
SKRRT is a behind-the-scenes look at some of the world's most incredible cars, hosted by Migos rapper Offset. The high-octane show features celebrity guests  Quavo, Lil Yachty, Jay Leno and—of course—Offset's wife, Cardi B.
Reno 911!
After a decade-long hiatus, the good law enforcement officers of the Reno County Sheriff's department return just as mediocre and hilarious as before. Creators and performers Robert Ben Garant, Thomas Lennon, and Kerri Kenney-Silver all return to keep Reno safe from common sense for the show's 7th season. 
Most Dangerous Game
https://www.youtube.com/watch?v=d7Lc8Eo6yTc
A movie that airs in small chapters, this thriller stars Liam Hemsworth as a hunter who quickly learns he has become the hunted. 
Murder House Flip
True crime takes a questionable direction in this reality show that pretty much is what it says it is: families attempt to make the scenes of some horrific crimes into cozy homes. Good luck with that.
You Ain't Got These
Screenwriter, actor, and producer Lena Waithe digs into sneakerhead culture and finds there's a lot more to the obsessive pastime than you might realize. 
Survive
https://www.youtube.com/watch?v=UmIVtF9JdCQ
Game of Thrones star Sophie Turner is a suicidal woman who survives a plane crash then must fight her way out of the wilderness alongside the only other survivor, played by Corey Hawkins.
Punk'd
https://www.youtube.com/watch?v=R5kzoCjh1XA
Yes, that same Punk'd. Only this reboot is hosted by Chance the Rapper, not Ashton Kutcher. 
Elba vs. Block
https://www.youtube.com/watch?v=ZunLf3pcMTQ
Actor Idris Elba and rally car pro Ken Block square off in a competition to see who can pull off the craziest driving stunts. 
Shape of Pasta
Los Angeles chef Evan Funke travels to Italy to tell the stories of pasta makers and educate viewers on culinary techniques and odd pasta shapes.
Varsity Blues
There's not much info available about this yet but it reportedly is indeed a reboot of the classic 1999 movie starring James Van Der Beek.