The Top 10 Super Bowl Halftime Shows of All Time
Let's face it, the halftime show usually has the most action.
Super Bowl 50 is this Sunday and Coldplay is heading up the halftime show, along with Bruno Mars. No offense to either act, but it would be safe to say that historically, since the first halftime show in 1967, there have been more, shall we say, crowd-pleasing performances? And yeah, we're not psychic, we can't really predict how crowds will react to Coldplay this Sunday… but we can imagine. We'll let history play out, but we're also not above taking a stroll down memory lane. As such, here's a run down of what we feel were the most "outcha seats" halftime performances so far.
1. Beyoncé, Destiny's Child
Beyoncé regrouped Destiny's Child for the first time in a long long time for a super special performance during Super Bowl XLVII on February 3, 2013. Although Beyoncé is no doubt one of the most attractive women on the planet, her no holds barred performance produced some not too flattering photos that her publicist tried to remove from the internet. Didn't work. 
2. Madonna with Nicki Minaj and M.I.A.
Madonna packed the stage for Super Bowl XLVI having Nicki Minaj, M.I.A. and drum lines from several different high schools join her in renditions of some of her biggest hits: "Vogue," "Open Your Heart," and "Like a Prayer." M.I.A. got some heat for flipping the bird during this show on live television, but it was worth it.
" tml-embed-width="600″ tml-embed-height="400″ tml-render-layout="inline
3. The Who
The Who didn't need anyone to join them during the halftime show at Super Bowl XLIV, they're The damn Who.
4.  Bruce Springsteen and the E Street Band
See above, but swap in "Bruce Springsteen and the E Street Band."
" tml-embed-width="600″ tml-embed-height="400″ tml-render-layout="inline
5. Prince
Prince also had a marching band join him for his performance at Super Bowl XLI. Not sure when marching bands and half time shows started going hand in hand, but it works.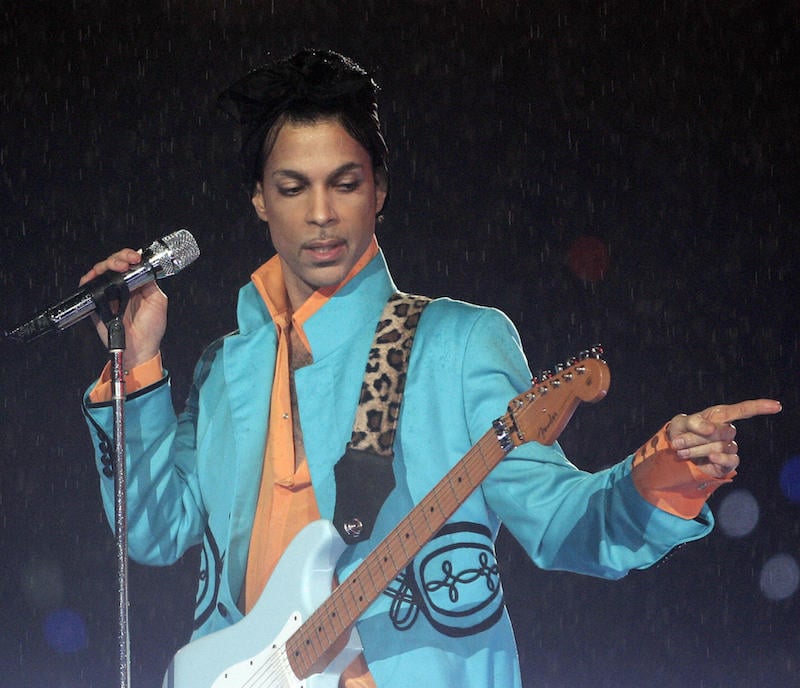 6. The Rolling Stones
Watching the amount of energy these guys put out during Super Bowl XXXIX could put the players themselves to shame.
7. Janet Jackson with Justin Timberlake
Where were you when "Nipplegate" became a thing?
8. U2
This 2002 halftime show was a tribute to those killed during the 911 attacks. Heavy, but meaningful, and certainly earned its place in history.
9. Michael Jackson
MJ's Super Bowl XXVII performance is said to be one of the most watched events in American television history.
" tml-embed-width="600″ tml-embed-height="400″ tml-render-layout="inline
10. New Kids on the Block
Now stop, before you freak out, think of how funny it is that this band played a Super Bowl halftime show. See? Coldplay isn't so bad now, is it??