Here's The Mystery Woman — And Supposed Jay Z Lover — In Beyonce's 'Lemonade'
It's time to meet "Becky with the good hair."
On Saturday night, in a move that echoes the recently passed Prince's Purple Rain, Beyonce dropped her hotly anticipated album in the form of a film project titled Lemonade. Featuring 11 tracks, intense and emotion-filled lyrics as well as cameos by celebrities like a twerking Serena Williams, the release no doubt changed the game, much like her last studio-released album Beyonce.
But as is customary with any even slightly personal project dropped by the notoriously private songstress, questions came up as the 58-minute film progressed.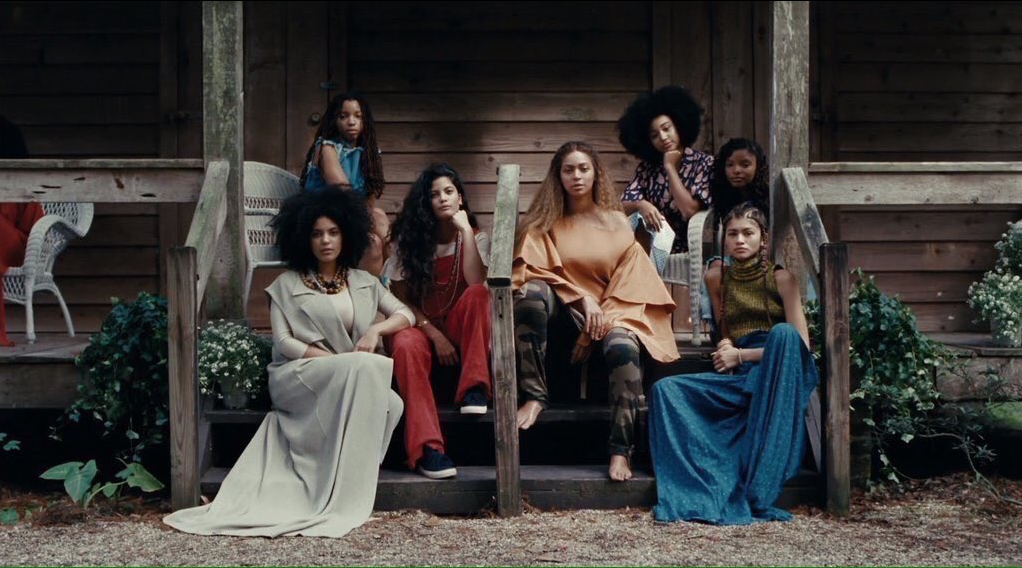 In a chapter titled 'Apathy,' after directly asking "are you cheating on me?" in an earlier chapter, Bey says, "He only want me when I'm not there, he better call Becky with the good hair." The "Sorry" lyric is enough to cause an instant pause.
Of course the lead-in to the line is just as important. "Big homie better grow up, Me and my whoadies 'bout to stroll up," she says referring to Jay Z — referred to as "big homie" in "Crazy in Love" — and her friends (whoadies is slang for a crew or friends in the South). "I see them boppers in the corner, they sneaking out the back door."
It's a pretty damning series of rhymes. They leave any careful listener wondering: who the hell is this "Becky with the good hair?" This other woman to whom Beyonce alludes to in her "Don't Hurt Yourself" track, saying: "Uh, this is your final warning, you know I give you life / If you try this shit again, you gon' lose yo wife!" 
Well, it looks like the real Becky has may have stepped up.
"Good hair don't care," wrote Rachel Roy in an Instagram post that surfaced in the wake of Lemonade's release. "But we will take good lighting, for selfies, or self truths, always. Live in the light #nodramaqueens." 
Roy's comment dovetails with earlier speculations that the now infamous Solange vs. Jay Z Met Gala elevator incident was centered around Roy. 
The star and ex-wife of Damon Dash has since locked her Instagram account.
The only thing we'd advise? Do not forget the pointed lyrics of another song in Lemonade, "Hold Up": "How did it come down to this?" Bey sings, "Going through your call list. I don't wanna lose my pride, but I'm-a fuck me up a bitch." 
See what you think after you stream the entire Lemonade project on Tidal.