Blac Chyna Wants To Be The Next Nicki Minaj, And Just Signed A $1 Million Record Deal
This probably won't end well…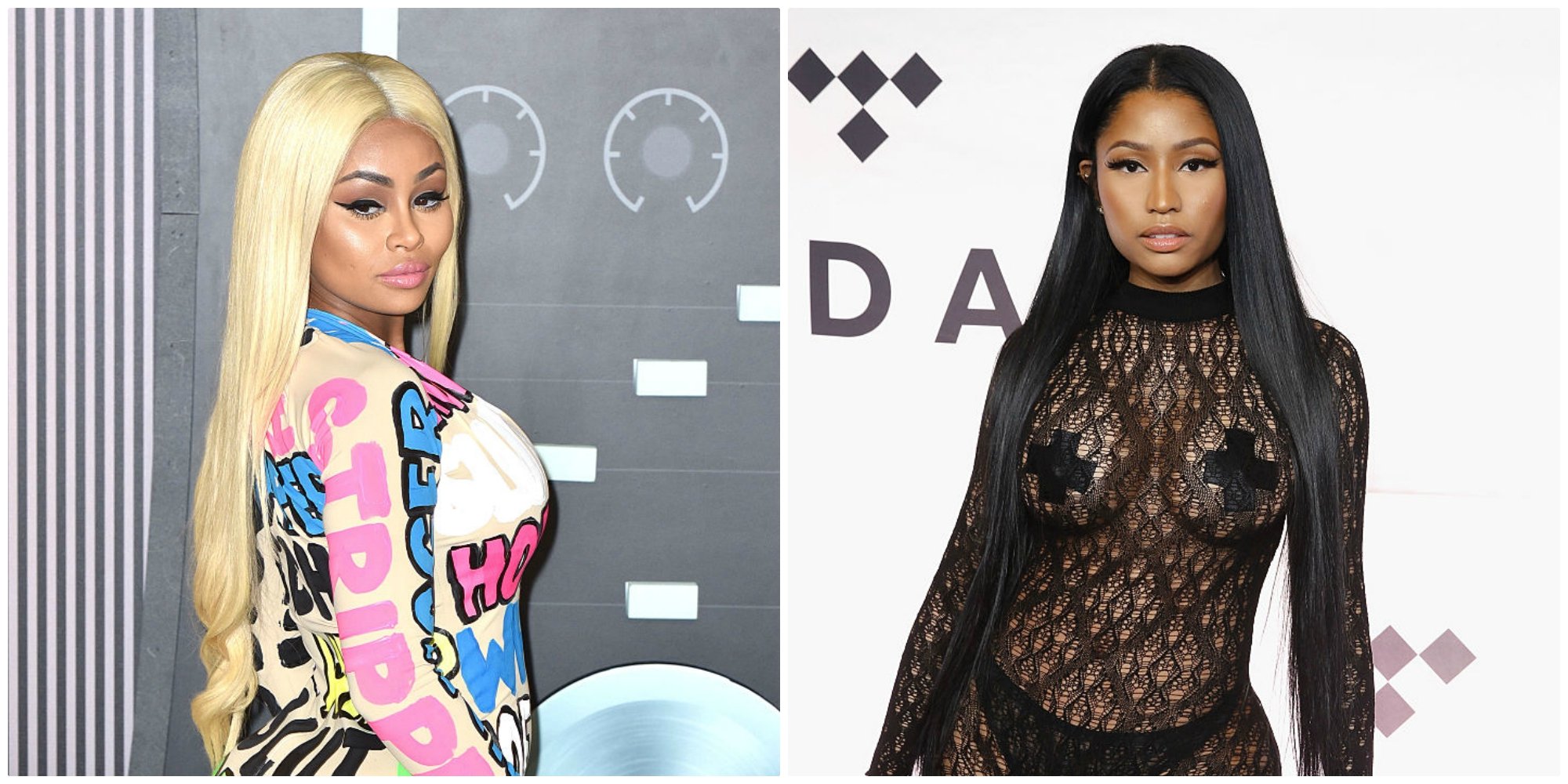 There's been a lot going on in Blac Chyna's life lately. There was that whole revenge porn scandal with beleagured baby daddy Rob Kardashian, followed by some bitter custody battles, and then the thing where she was making more money than the designated loser of the Kardashian clan. Sooo much drama.
And now, the famous-for-being famous quasi-celeb is planning on taking her "career" in a different direction by stepping away from the Kardashian reality shows…and trying to become the next big female rapper. 
" tml-render-layout="inline
But she doesn't want to be just any regular hip-hop queen – she wants to be the new Nicki Minaj, and apparently, several publicity-hungry major record labels are jumping at the chance to make this happen. 
" tml-render-layout="inline
In fact, Hollywood Life claims Chyna may have already signed a $1 million deal with Capitol Records, so get ready for that. 
" tml-render-layout="inline
It's not terribly shocking that Chyna is making the most of a sex scandal and all the accompanying attention, though. She did date a Kardashian, and may have learned a thing or two on how to make a leaked porn scandal work in her favor…right, Kim?
However, I'm not sure how Nicki is going to feel about Chyna going after her throne. She is the one and only Harajuku Barbie, after all. There's truly no one badder than Nicki Minaj.
We all saw what happened when Nicki wasn't feelin' Miley at the 2015 VMAs.
Oh snap.
Stay tuned for the inevitable Nicki Minaj vs. Blac Chyna beef, folks. 
H/T: TMZ