Harrison Ford Confirmed For 'Blade Runner' Sequel
Hell yes, 'Bladerunner 2' is definitely happening.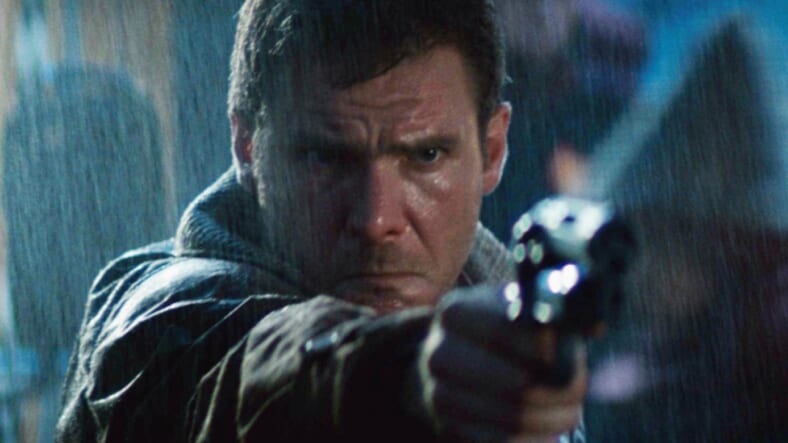 Harrison Ford is a legend, and as long as he is alive, ain't nobody but nobody gonna forget who made Indiana Jones and Han Solo and and Rick Deckard who they are today. And just like no Indian Jones sequel will be happening without Ford's involvement, thank you very much, the actor is reprising his Blade Runner role for the sequel, which also stars Ryan Gosling.
Denis Villeneuve (Sicario) will direct Blade Runner 2, which is set to start filming in July. According to a press release from Alcon Entertainment, which acquired the rights to Blade Runner in 2011, the sequel will take place "several decades" from where the 1982 original wrapped up.
Here's hoping Ford's Blade Runner reprisal turns out better for his character than Star Wars: The Force Awakens did.