'Bond 25': On-Set Video Gives First Real Look at Daniel Craig's Final Turn as 007
Looks like one helluva going away party.
MGM/Video Still
The as-yet untitled Bond 25 movie is currently shooting in Jamaica, and it hasn't been all fun and games. Production has been plagued by things like Daniel Craig's ankle injury and—most recently—a creepy dude hiding cameras in women's restrooms on the set. 
Some good PR was in order, and this official behind-the-scenes video above certainly fits the bill. The video, which is just a minute long, also offers some tantalizing hints as to what's up with Craig's final Bond movie. 
For example, 007 is not supposed to be on "active service" in Jamaica, but among the party scenes there are also clips like the shot of Craig-as-Bond lurking outside a window bearing a handgun with a silencer. Then there are possible car chases, and another moment revealing CIA agent Felix Leiter (Jeffrey Wright) is around as well.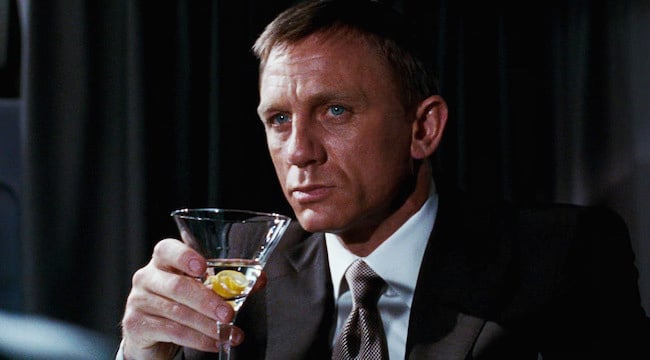 Here's the brief plot synopsis and it's intriguing: "Recruited to rescue a kidnapped scientist, globe-trotting spy James Bond finds himself hot on the trail of a mysterious villain who's armed with a dangerous new technology."
What we don't know yet is how Rami Malek's villain character and Bond face off, but whatever happens, it won't be boring. 
All will be revealed in time, and we'll learn the whole story when Bond 25 is in theaters on April 8, 2020.