Brad Pitt Bid $120,000 to Watch 'Game of Thrones' With Emilia Clarke and That Still Wasn't Enough
Who wouldn't?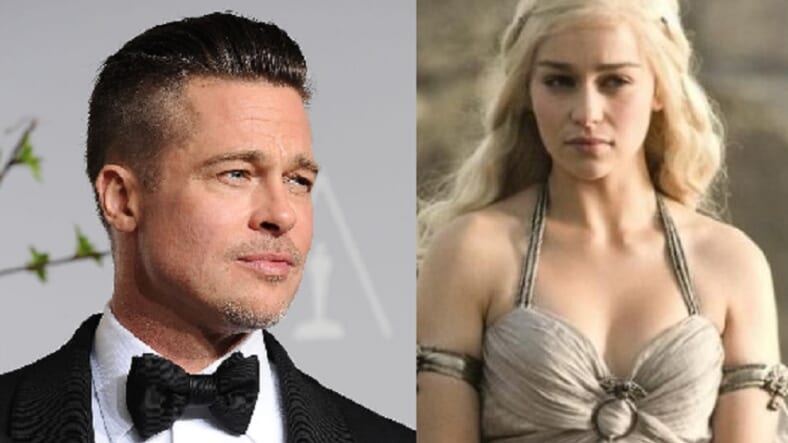 Getty / HBO
Look, if you had $120,000 to spare, knew it would go to a good cause, and knew that paying it would get you couch time watching Game of Thrones with the Mother of Dragons, wouldn't you go for it?
Brad Pitt went did. Of course, he's Brad Pitt, so there's a chance Emilia Clarke might have been just as pleased if he'd won. Unfortunately he didn't.
The auction for this extremely appealing opportunity was held at Sean Penn's Milk Studios, reports Variety. 
It was part of a yearly gala Penn holds to benefit Haiti—an event that often features more celebrities than an Academy Awards red carpet, with big names like Leonardo DiCaprio and Arnold Schwarzenegger in attendance.
As for Pitt, another unnamed bidder outdid him in the end, snagging a chance to GoT and chill—just chill for real, nothing inappropriate!—with Clarke for a cool $160,000.  
And all for a good cause. That's the best kind of win-win we can imagine.
[Variety]