Brad Pitt Joins Leonardo DiCaprio in Quentin Tarantino's Manson Movie
The director has asked Margot Robbie to play Sharon Tate.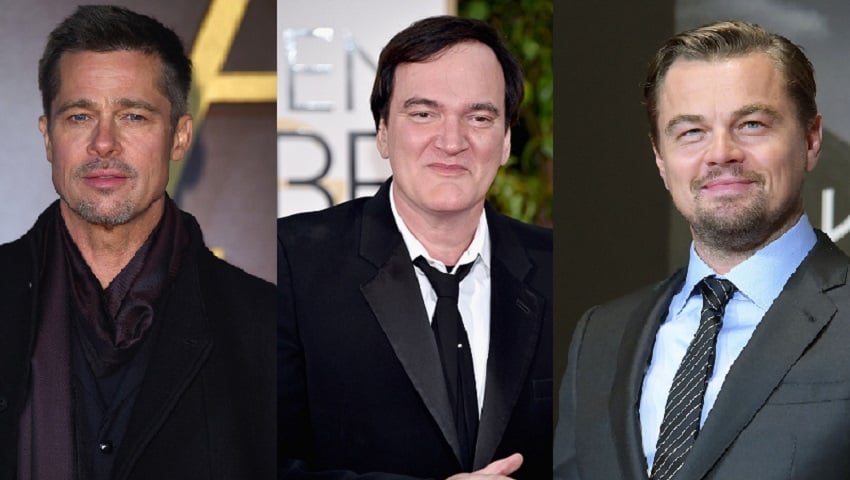 Getty Images
In 1969 America was in transition to the post-hippie 70s, and things were getting weird. The lovefest at Woodstock contrasted with the Manson Family murders in California in showing the best and worst sides of the hippie movement. 
Quentin Tarantino is taking on that era and Charles Manson in his Once Upon a Time in Hollywood, and he's got Brad Pitt and Leonardo DiCaprio on board to star in his movie.
Deadline—which broke the news of Pitt's involvement—reports the director also hopes Margot Robbie will star as the doomed Sharon Tate, who fell victim to Charles Manson's insane mission to prompt a race war by killing prominent and wealthy people.
Deadline quoted Tarantino's description of the film. He says it "takes place in Los Angeles in 1969, at the height of hippy Hollywood."
DiCaprio plays Rick Dalton, the "former star of a western TV series" while Pitt plays Dalton's "longtime stunt double Cliff Booth."
"Both," continued Tarantino, "are struggling to make it in a Hollywood they don't recognize anymore. But Rick has a very famous next-door neighbor…Sharon Tate." 
Tarantino also reportedly said he has "been working on this script for five years, as well as living in Los Angeles County most of my life, including in 1969, when I was seven years old."
The movie premieres on August 9, 2019—which is appropriate (or inappropriate, depending on your point of view), given Sharon Tate was murdered on that date in 1969.
h/t Deadline