Watch Bradley Cooper Get the Cold Shoulder From Supermodel Girlfriend Irina Shayk
Cameras caught an apparent argument between the couple at Wimbledon.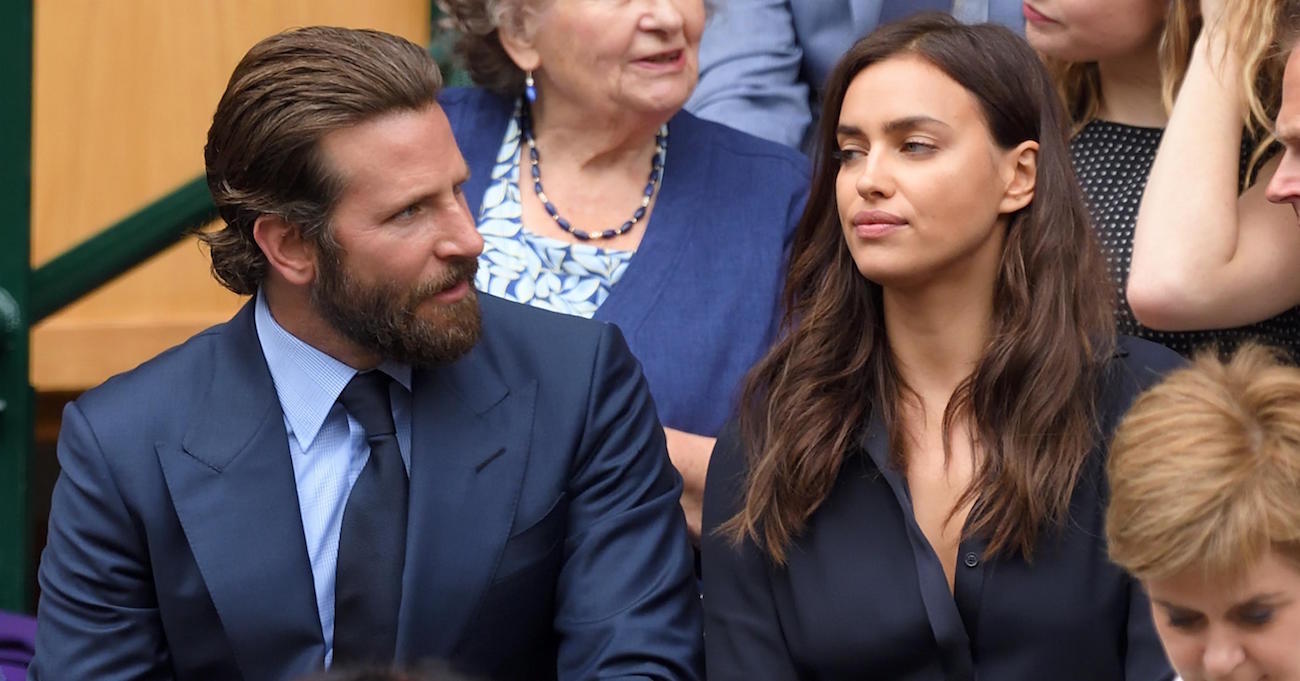 Suave movie star Bradley Cooper and girlfriend Irina Shayk enjoyed a romantic day courtside at Wimbledon on Sunday. 
The happy couple even got to watch the title showdown between Andy Murray and Milos Raonic when…wait…what did Bradley say? Because it was clear he must have said something.
Cameras caught Irina, a Russian supermodel, appearing to wipe away tears as Bradley attempted to rectify some sort of classic bad boyfriend infraction that he surely didn't mean like that.
Let's watch that one more time.
No one knows what Bradley did/said (maybe not even Bradley). But the fact that his ex supermodel girlfriend Suki Waterhouse was also in the house probably didn't help.
Here's hoping Bradley copped to whatever he did and that the two are patching it up with hot celebrity makeup sex.